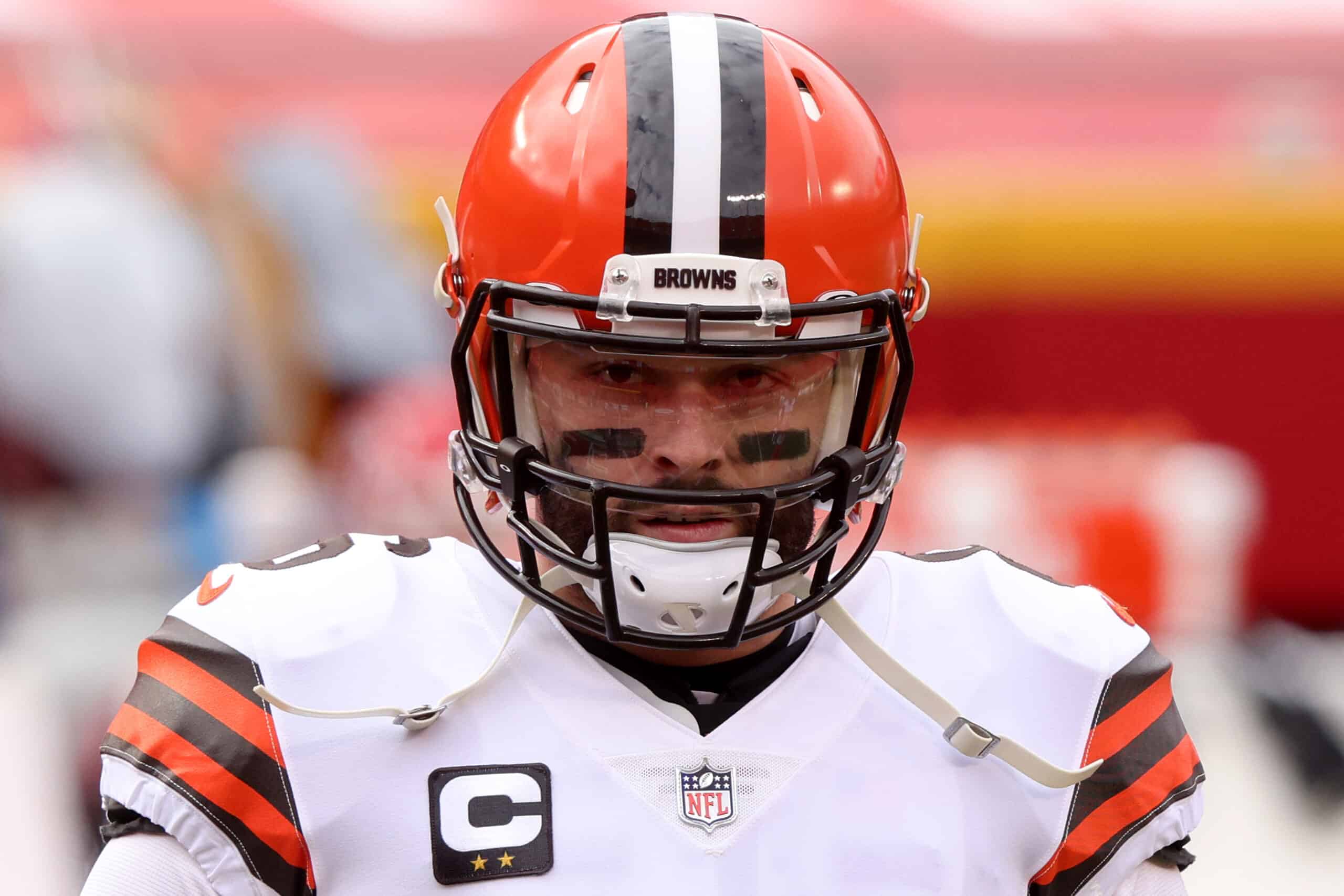 All systems are go for Cleveland Browns training camp to begin and for the Browns to embark on a successful 2021 season.
Building on their 2020 success, an 11-5 record and one playoff win, the Browns look to be tough to beat.
Leading the Browns offense is quarterback Baker Mayfield in his fourth NFL season.
The Browns' great expectations rest on Mayfield's shoulders.
"Baker Mayfield is a star. … This is going to be the year that Brandon finally says, 'Baker Mayfield — that's the guy!'" — @getnickwright pic.twitter.com/LIh19n95J9

— First Things First (@FTFonFS1) July 26, 2021
Here are three reasons why there are no excuses for Mayfield in 2021.
1. Coaching
For the first time in his NFL career, Baker Mayfield starts camp next week in the same offensive system and with the same offensive coaches as the prior season. And some of you still don't believe in miracles.

— Ryan Burns (@FtblSickness) July 23, 2021
Much of Mayfield's problems in his first two seasons were the result of a coaching carousel that failed to give him very clear direction as he attempted to make the leap from the NCAA to the NFL.
With the arrival of head coach Kevin Stefanski and offensive coordinator Alex Van Pelt in 2020, the clarity and consistency are now in Cleveland.
Their impact on Mayfield in 2020 was noticeable.
He played smarter and threw a lot less interceptions.
Under their tutelage for a second season, Mayfield is expected to play even better than he did in 2020.
Insufficient coaching can no longer be an excuse if Mayfield does not experience success in 2021.
2. Offensive Line
The Cleveland Browns have:

The reigning coach of the year.

The best offensive line in football.

The best rb duo in the NFL.

2 #1 overall Picks at DE.

The leader in 4TD halves at QB.

Legitimate Super Bowl aspirations.

Cleveland is coming. pic.twitter.com/rfSCt7bdQe

— Nick Karns (@karnsies817) April 19, 2021
The Browns have the best offensive line in football.
Mayfield has protection and time.
The running game can progress, or passing plays can happen because this line is top notch.
Speaking of coaching, this offensive line has a legendary coach in Bill Callahan.
The line will not falter; they have Mayfield's back.
No excuses.
3. Playmakers
Baker Mayfield is gonna absolutely gonna show us why he was the number one pick this year! Book it…. MVP conversation

— Dawson Bowles (@silent_lasagna6) July 22, 2021
The core group of playmakers remain together for 2021.
If Baker is handing off the ball, he has Nick Chubb and Kareem Hunt in his backfield.
It does not get much better than that.
Passing plays can end up in the hands of star receivers like Jarvis Landry and Odell Beckham Jr.
They are backed up by talented younger players like Rashard Higgins, Donovan Peoples-Jones, and that speedy rookie Anthony Schwartz who could add a new and even faster element to the toolbox Mayfield has in 2021.
Let's not forget about Stefanski's multiple tight end sets which Mayfield can run with the likes of Austin Hooper, David Njoku, and Harrison Bryant,
There is no shortage of talented players who can run or catch the ball for Mayfield.
Conclusion
This is the best offensive roster the Browns have assembled during Mayfield's tenure.
It appears they are also as healthy as they have ever been which is a huge plus.
Mayfield is the leader of this offense.
He needs to keep the pieces working together efficiently and play smart.
Assuming everyone stays healthy and Mayfield is not able to lead this offense to greatness, he will be blamed for its inefficiency.
2021 is the "no excuses" year for Mayfield.
It is now or never as free agency will soon rear its ugly head, and this core group of offensive players will likely not be able to stay together indefinitely.