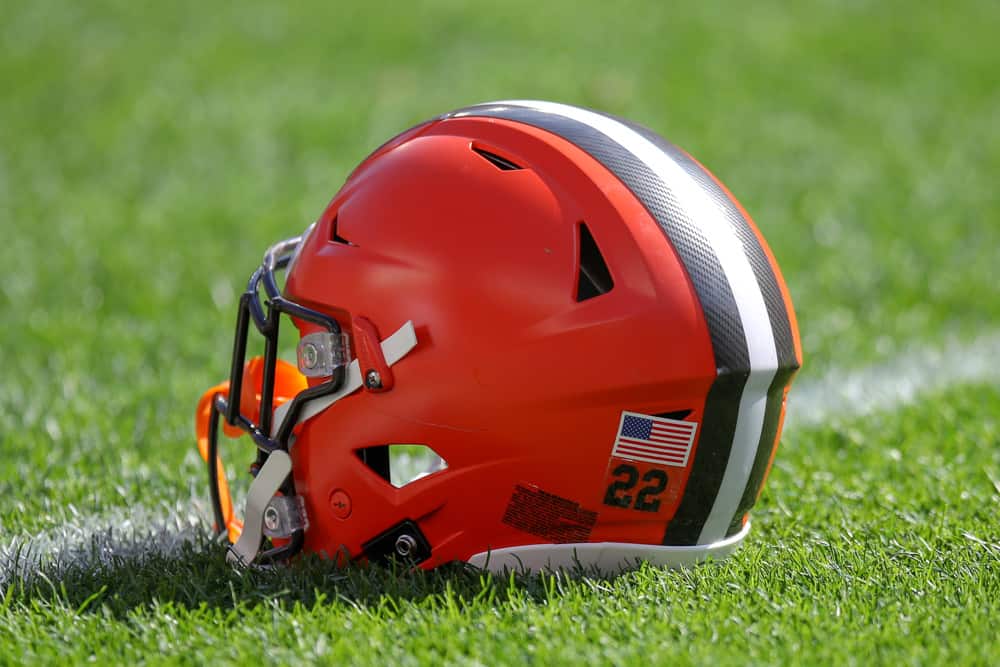 The Cleveland Browns have revamped their team going into the 2020 season.
Most of the starter roles have been locked up, but there are still important backup roles available.
Cleveland has a solid mixture of veteran players with a nice young core blended in around them.
There are a handful of players that could surprise people in camp and find significant playing time for themselves in 2020.
Here are 3 sleepers for the 2020 NFL season.
1. Adrian Clayborn
Defensive end Adrian Clayborn was held to high expectations when he was drafted 20th overall by the Tampa Bay Buccaneers during the 2011 NFL Draft.
He's put together a fairly solid NFL career, but it was tough for him to live up to the high expectations.
Clayborn has collected 196 tackles, 10 forced fumbles, and 36.5 sacks through 110 games in the NFL.
🚨 ADRIAN CLAYBORN CAN'T BE STOPPED 🚨 pic.twitter.com/J6oprWw2Eg

— Atlanta Falcons (@AtlantaFalcons) November 12, 2017
In Cleveland, Clayborn is expected to be the backup left defensive end to Myles Garrett.
There isn't much room for him to push his way into a starting role, but he could be a reliable rotational piece.
However, if someone gets hurt, suspended, or even traded, Clayborn is likely going to be the first man asked to step up on the defensive end.
Clayborn hasn't been a full-time starter since 2013, but has found a way to successfully contribute as a rotational player.
He recorded 18 tackles, four sacks, and two forced fumbles during 15 games (one start) with the Atlanta Falcons last season.
He's the type of player that finds a way to succeed even without a starting role on the team.
2. Rashard Higgins
The Browns decided to bring back wide receiver Rashard Higgins on a one-year deal after a disastrous 2019 season.
He experienced a breakout campaign in 2018, but nothing seemed to go right for him last year.
Official: We've re-signed WR Rashard Higgins!

Details » https://t.co/oiiZQhgFGD pic.twitter.com/Bll8m99OlM

— Cleveland Browns (@Browns) May 8, 2020
He hauled in 39 receptions, 572 receiving yards, and four touchdowns through 13 games in 2018.
He was a favorite target of quarterback Baker Mayfield, but saw only 11 targets last season.
The Browns are lacking a reliable No. 3 receiver, so Higgins has a great shot at seeing significant playing time in 2020.
Although, Damion Ratley, KhaDarel Hodge, and Taywan Taylor will be in the mix as well.
Higgins appears to have the edge due to his past experience with Mayfield and his breakout campaign in 2018.
Don't expect Higgins to become a superstar receiver, but he could very well see significant involvement in the offense this season.
3. Drew Forbes
The Browns selected offensive guard Drew Forbes in the sixth round of the 2019 NFL Draft.
He struggled to stay healthy his rookie season and only saw two games for the Browns in 2019.
SE Missouri LT Drew Forbes is a nasty dude. Plays balanced and always looking for his next victim. NFL OG with a shot at getting drafted #Sleeper pic.twitter.com/P21zO1SRIk

— Dane Brugler (@dpbrugler) March 16, 2019
Offensive guard Wyatt Teller is projected to be the starting right guard, but Forbes could give him a run for his money during camp.
Teller locked up the role of starting right guard last season, but finished with a 56.7 overall grade, according to Pro Football Focus.
If Teller struggles, Forbes could be asked to replace him on the starting offensive line.
The Browns don't have much depth at the guard spot, so Forbes and Colby Gossett are going to be their best options if Teller does struggle.
Forbes doesn't have much experience, but he has a chance of possibly earning a significant role on the Browns this season.