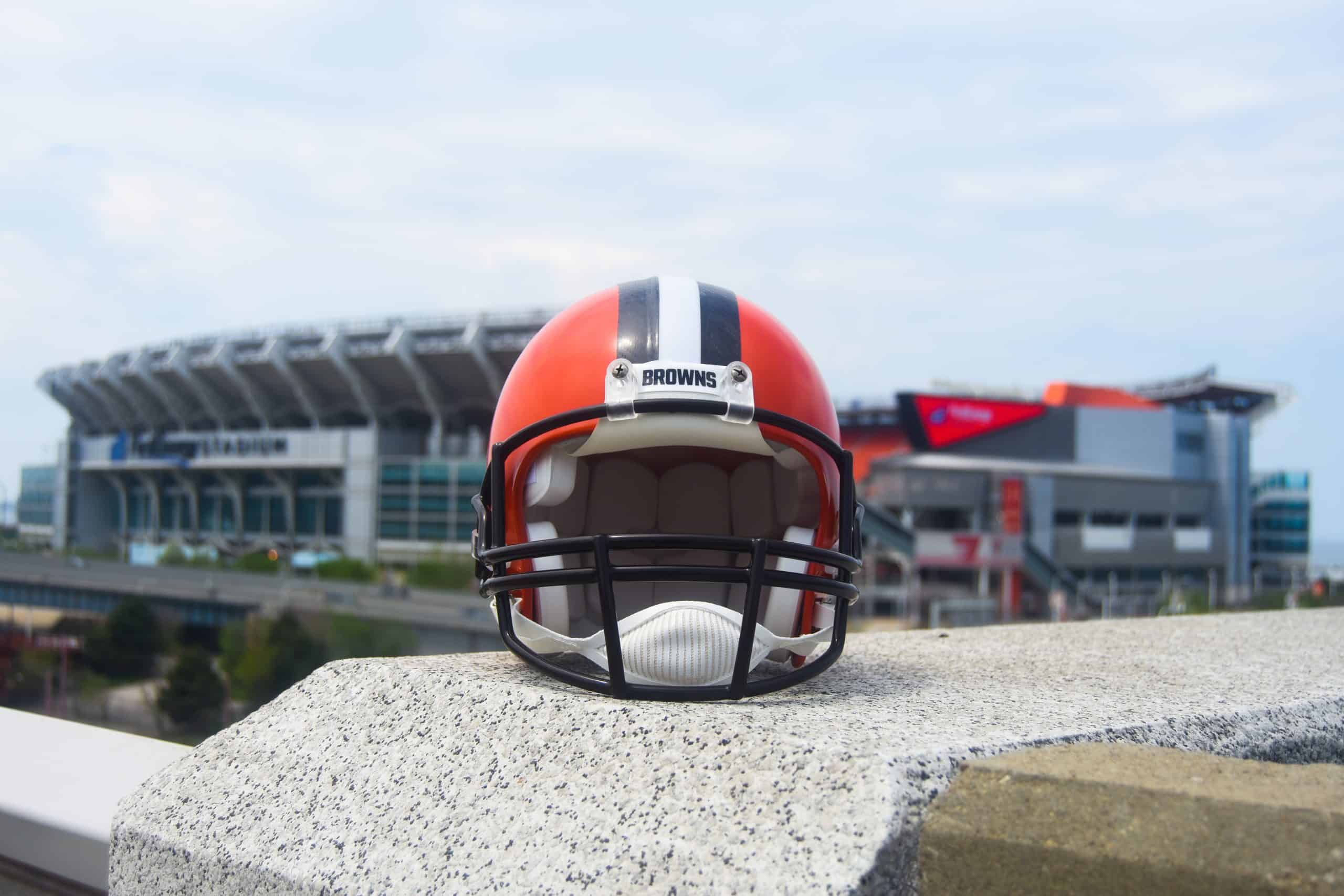 Like many people across the world, members of the Cleveland Browns' organization are using the teleconferencing service Zoom to conduct business.
Team staff members are working from home for the time being because of the COVID-19 pandemic.
Here are three things we learned during episode three of "Building the Browns" entitled "The Virtual Draft":
1. Head coach Kevin Stefanski held a virtual team meeting on Zoom.
Stefanksi held the virtual meeting ahead of the 2020 NFL Draft.
"We'll likely bring in a player at your position," Stefanski said. "If you use that as motivation, God bless you. That's great.

"I always wake up every day, fellas, and I think about…there's a line out this door of guys that want my job, okay? And, that's why I take this thing so seriously. That's why I work at it. That's why I want to do the best I can for you guys. That's my goal."
The Browns' Zoom meeting had more than 100 people in it, offensive guard Joel Bitonio said.
"We don't get the normal offseason experience of going through phase one, phase two, phase three of the offseason program, and so we're doing our best to do a virtual offseason, Bitonio said.
Bitonio said the Browns have supplied players with iPads to over the playbook and for meetings.
2. Defensive end Myles Garrett discussed his February trip to Tanzania.
From Feb. 16-24, Garrett traveled to Tanzania on behalf of Water Boys.
Two-time Super Bowl champion Chris Long founded Water Boys to provide clean water for 1 million people.
Long joined Garrett on the trip.
"Just being able to experience that, it kind of helps us realize that I'm really blessed and we're really blessed to be in this situation," Garrett said. "I can't help but think about what they're going through and how it can make the situation better during this pandemic.

"It was eye-opening because just…what they go through compared to the exuberance and the vibrance of the people who live through those conditions."
Garrett and several others are shown in the video bottling brownish, murky water from a "water hole."
"Nobody should ever be forced to drink from something like that," Garrett said. "Everything they do is with that kind of water, and it's water we wouldn't even look at if we were in the [United] States."
Garrett has also been working out and hanging out at his house alongside his dog Gohan.
3. Receiver Jarvis Landry Facetimed with Browns fan Fletcher Rollinson.
Rollinson is a St. Jude's Children's Hospital patient who helped introduce Browns' first-round pick of Alabama offensive tackle Jedrick Wills.
In March, Rollinson returned home after years of fighting a rare cancer.
Landry met Rollinson met during the 2019 season and gave the boy Browns gear, including his receiver gloves.
Rollinson detailed how the NFL handled the process of his introduction of the Browns' pick.
"They already prerecorded it," Rollinson said. "They recorded it, so they're going to play that."
Landry, who was a second-round pick in the 2014 draft, had advice for the incoming rookies.
"Congratulations first of all to all the first-rounders out there man, but…to everybody that's going in the second round and beyond, I need you guys to understand this and know this, you gotta use this as motivation," Landry said. "It's every players' dream to have the opportunity to get drafted…is to go in the first round. And, I'm going just to tell you what it is, regardless if a guy gets drafted in the sixth round, he still feels like he should have went in the first round.

"The beauty about this draft and what I need y'all to understand is that after this draft is over, every guy that got drafted gotta prove themselves all over again. You included. The first-rounders included. So take this man, take this don't get discouraged. Don't let this put a stain in your confidence. You are who you are. When you get your opportunity, show the world."
Here's what to expect for the next "Building the Browns" episode:
New episodes of the "Building the Browns" YouTube series are released every two weeks.
The first episode came out on April 5 and the second on April 19.
The next episode is due out on May 17.