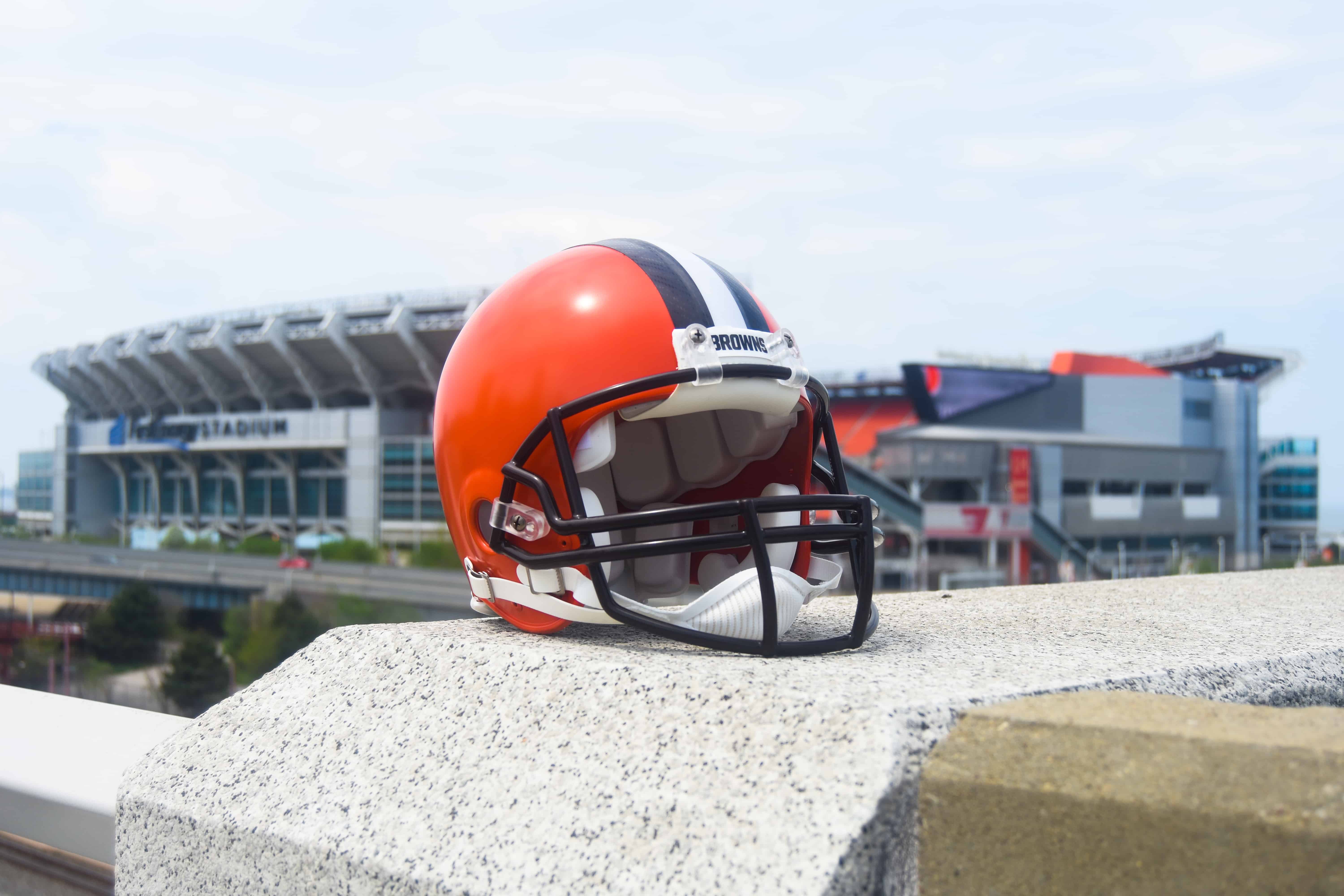 The Cleveland Browns' front office continues to prepare for the NFL Draft amid the coronavirus pandemic.
Team staff members — like on other NFL teams — are adjusting to working from home for the foreseeable future because of the pandemic.
Here are three things we learned during episode two of "Building The Browns" entitled "Working From Home":
1. Weeks of preparation went into Browns staff having the ability to work from home.
Browns coaches are working remotely for the time being.
"It was actually two or three weeks ago, we started to talk about 'could we do this?'" said the team's chief human resources officer Mike Nikolaus. "If we got to this point, could people work from home?

"So, we started doing the testing then and making sure that we had everything ready to where if we got to this point, we were ready for it."
Browns staff was shown in the video packing boxes and making preparations to work from home. Coaches are provided computers to work from home, which includes watching film.
"We were getting everything ready for players to start working out, getting ready for OTAs, getting prepared for the draft," said assistant equipment manager Jim McLaughlin. "I'm sure a lot of that is going to be curtailed."
2. Years of work went into the Browns' new uniforms
"It started about two years ago to timeline out how we want the uniforms to look like: color, feel, etc.," said executive vice president and owner J.W. Johnson. "We worked directly with Nike and the NFL on the timeline and the process."
Quarterback Baker Mayfield and wide receiver Jarvis Landry were shown getting to see the new uniforms in person.
"We created a great brand brief to give them all the things that we liked and all the things we didn't like about uniforms of the past, of the present," Johnson said. "We went back through a timeline of all the different uniforms that the Browns have had, and we feel that these uniforms will be a part of the fabric of the Browns and Cleveland for a long time to come."
3. Landry and cornerback Denzel Ward played each other in "Madden 20"
Landry and Ward competed against each other in The Checkdown's "Madden 20" Tournament to raise money for COVID-19 relief.
Twitch live-streamed the tournament.
Ward chose to play with the Houston Texans in the popular EA Sports video game, while Landry chose the Browns.
While Ward beat Landry 10-9, Kansas City Chiefs wide receiver Tyreek Hill beat Ward in the next round by a score of 41-21.
"When I was a little kid, I was like, I always wanted to be on 'NCAA' [football video game] and do the 'Road to Glory' [game mode], and everything and see myself on the game" Ward said. "But now that I'm on 'Madden,' that's just a crazy feeling. [It's] crazy to see it. You kind of see the attributes that Madden rated you as and see you want to do good in real life so you can have a good rating on Madden."
Here's what to expect for the next "Building the Browns" episode:
The team is expected to discuss its technological plans for the NFL Draft, which will be held from April 23-25.
Las Vegas was initially scheduled to host this year's draft, but the COVID-19 pandemic has forced the league to hold it remotely.
It appears this year's "Building the Browns" YouTube series is due to come out every two weeks.
The first episode came out on April 5 and the second came out on April 19.
If the team keeps up with the schedule of releasing a new episode every two weeks, it would mean the next episode is due out on May 3.