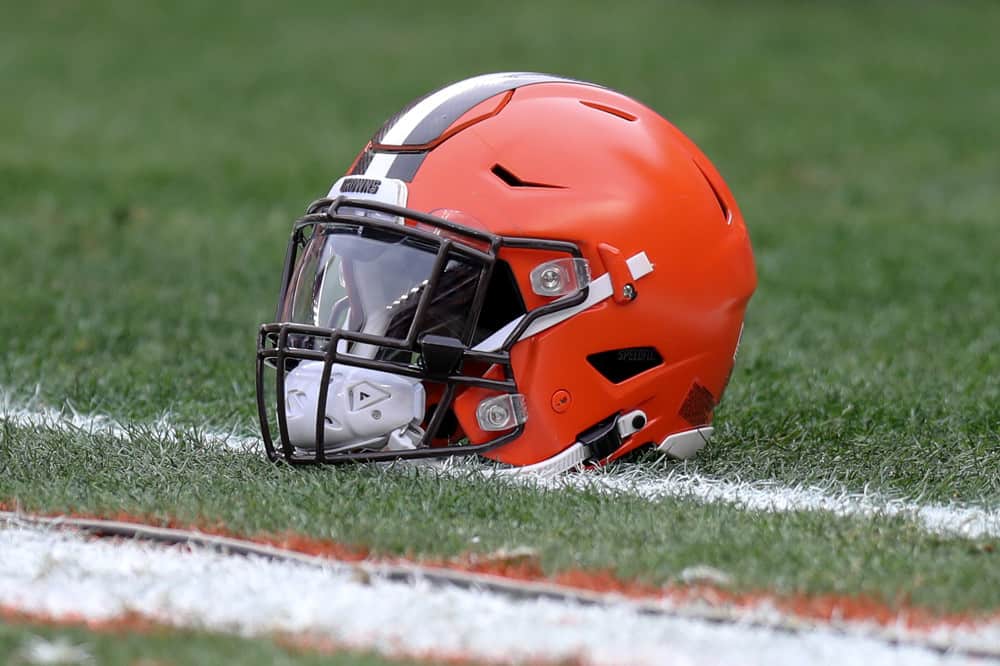 An ugly win is still a win.
The Cleveland Browns powered through terrible weather, 39 mile per hour winds, and a rough first half to defeat the Houston Texans 10-7.
Checking in on the weather in Cleveland today for the @Browns game… 🥴

🎥: @GodNino pic.twitter.com/cebYz0HWYa

— Sportsnet (@Sportsnet) November 15, 2020
In the end, the Browns remain in the playoff picture by improving to 6-3.
Here are three things we learned about this team on Sunday.

1. Browns Are Playoff Contenders
The Browns were the better team on paper and were able to take care of the Texans who drop to 2-7.
In the past, we would have expected the Browns to lose this game.
The Texans entered the game as the underdog.
Good teams take care of the teams that are bad.
Even though it was ugly, we need to give Kevin Stefanski and Co. credit where credit is deserved.
Not a fun day for the #Texans:

– Lost to the Browns and dropped to 2-7 on the year
– Everyone reminds them that they don't have a first or second round pick.
– DeAndre Hopkins catches game-winning Hail Mary TD.
– Everyone reminds them how bad that trade was.

— NFL Update (@MySportsUpdate) November 16, 2020
The Browns needed this win as the Indianapolis Colts, Miami Dolphins, and Las Vegas Raiders all won and notched their sixth win this season.
If the Browns dropped this game, it would have dropped the team from their No. 8 spot in the playoff standings to No. 9.
The race to the seventh spot in the playoffs is going to be a fun stretch.
A good thing to know that Cleveland is going to be apart of that.

2. Nick Chubb Is Back…..And Healthy
Chubb didn't skip a beat.
Even before Chubb rushed for 59 yards with about a minute left in the game, he looked like his normal ground and pound self.
Nick Chubb fantasy owners crying right now pic.twitter.com/RtKWXutbdw

— Barstool Sports (@barstoolsports) November 15, 2020
Chubb finished the game with 19 carries for 126 yards and one touchdown.
It was great to see the running back healthy because the Browns are going to have to rely on Chubb to lead this offense.
Baker Mayfield completed just 12 of 20 passes for 132 yards with a QBR of 39.5.
Granted, the winds were not going to make this a quarterback's day, but this is the sixth game that Mayfield has a QBR under 75.0.
If the Browns are going to score points, the ground game is going to lead the game.
That all starts with Chubb.

3. Austin Hooper Continues To Be A Non-Factor
Remember when the Browns gave Hooper the most money guaranteed for a tight end in franchise history?
Hooper signed a four-year, $44 million contract after posting 787 receiving yards and six touchdowns with the Atlanta Falcons last season.
This year, Hooper has just 23 receptions for 216 yards and one touchdown.
Can someone tell the browns that Austin Hooper exists?!?! He needs to fill my Bye week need. #NFL #FantasyFootball

— Marvin (@Marv2812) November 15, 2020
Hooper posted another dud on the field with just one reception for 11 yards on two targets.
Hooper has gone over 35 yards receiving just two times this season.
That is unacceptable for a tight end that makes nearly $11 million per season.
That money could have been used on the defense that is ranked in the 20s overall.