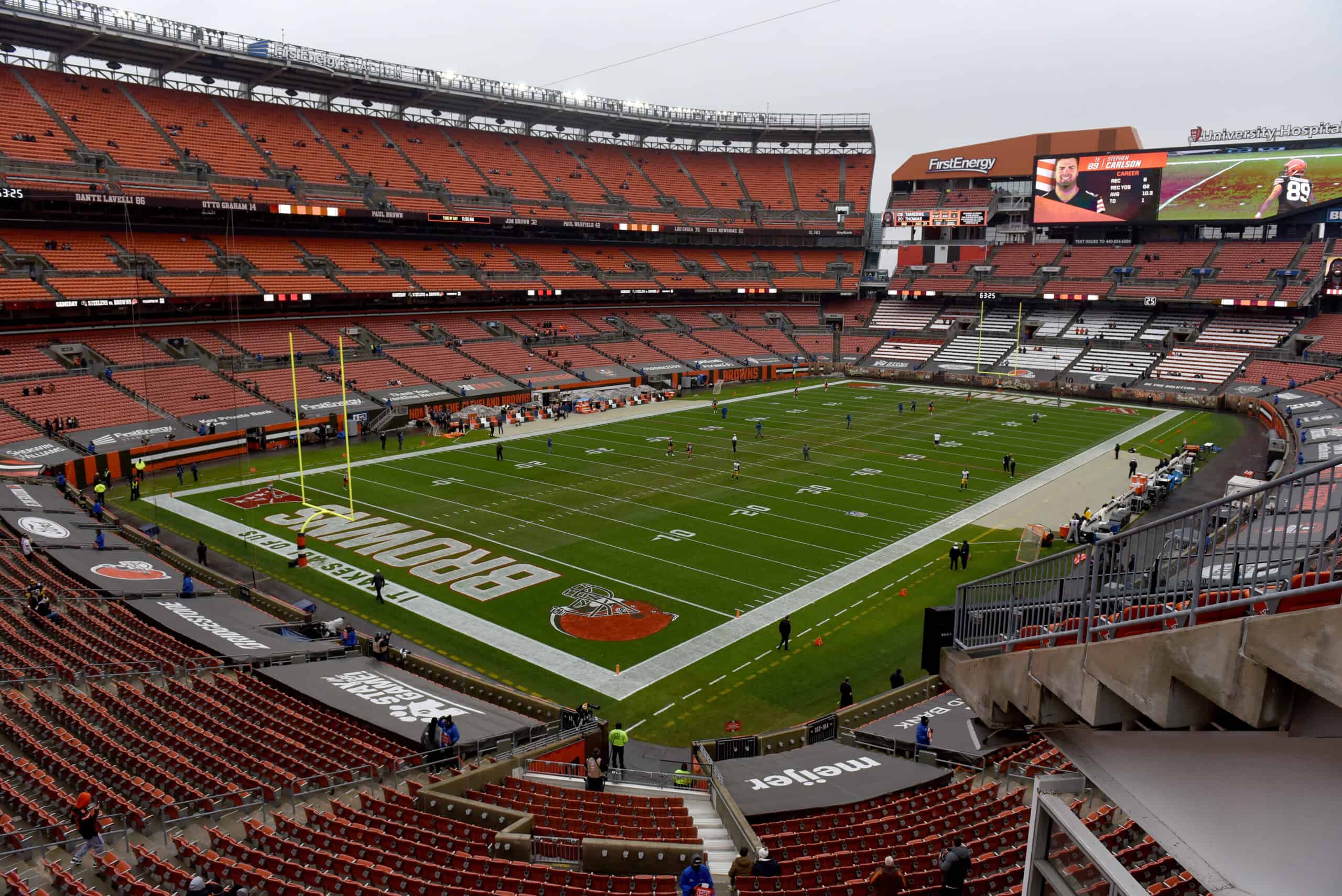 Rumors and projections are flying around social media as the NFL's 2021 trade deadline rapidly approaches.
Unfortunately, NFL general managers, including the Cleveland Browns' Andrew Berry, don't look for ideas on Twitter.
So it is unlikely that we will see Deshaun Watson or Aaron Rodgers quarterbacking the Browns this year.
And other teams won't offer multiple first-rounders for D'Ernest Johnson based on his 2021 debut.
Great explanation by #Browns GM Andrew Berry on why the NFL doesn't have as many trades as NBA/MLB: Mentions how if a baseball team trades for a third baseman, they just plug him in at that position. In the NFL, each team is different position-by-position. pic.twitter.com/W9qUHaK5kv

— Ari Meirov (@MySportsUpdate) March 3, 2021
In fact, the Cleveland Browns' roster will most likely survive intact as the deadline passes.
Cleveland's offense did not go on a second-half tear last year by turning over its players.
And the Browns defense has the talent to believe it can gel just as effectively in the coming months.
But just in case Berry is reading this, here are 3 trades the Browns should explore at the deadline.
1. WR: Any Offer Involving Odell Beckham Jr 
Before you start typing out nasty comments, understand that I am a huge Odell Beckham fan.
But even if you blame Baker Mayfield for the disconnect, the fact is things have not worked out in Cleveland.
And Beckham strikes me as someone who would benefit from a change of scenery.
#Browns Odell Beckham Jr. practicing through shoulder injury. pic.twitter.com/BpCQuKZE7o

— Camryn Justice (@camijustice) October 25, 2021
Berry is probably going to ask Beckham and Jarvis Landry to renegotiate their contracts in the offseason.
Refusal to do so could result in their release or trade as neither carries much of a dead cap hit.
That favorable dead-cap situation might prompt someone to take a chance on Beckham for a playoff run.
And it would be almost negligent to turn down any reasonable offer for the battered wideout at this point.
Highest-graded #Browns from Week 6 (min. 25 snaps):

1️⃣ Odell Beckham Jr., WR- 90.9
2️⃣ Jadeveon Clowney, EDGE- 86.0
3️⃣ Myles Garrett, EDGE- 84.4
4️⃣ Donovan Peoples-Jones, WR- 83.8
5️⃣ Wyatt Teller, OG- 76.2 pic.twitter.com/dRrxO3wO93

— PFF CLE Browns (@PFF_Browns) October 18, 2021
Green Bay and Kansas City are among several teams that could use a November boost at wide receiver.
Brandin Cooks and Allen Robinson are two other, healthier names reportedly available.
And Berry would do well to snag one of those for his own playoff run, even if OBJ remains on the roster.
2. CB: Denzel Ward for Xavien Howard 
Cleveland has one of the most talented cornerback rooms in the NFL.
But 3 of their top 4 corners wear the "injury-prone" label.
Berry can mitigate the injury risks by replacing one of the top 3 with another starting-quality cornerback.
#Browns Greg Newsome, Denzel Ward and Greedy Williams practice Wednesday pic.twitter.com/a4fRt27Olh

— Fred Greetham (@FredGreetham9) October 13, 2021
Enter the Miami Dolphins and their disgruntled corner, Xavien Howard.
Howard demanded a trade this year before accepting a renegotiated deal from the Dolphins.
But with Miami struggling, a repeat situation could be avoided in 2022 by dealing him now.
And Denzel Ward represents the type of return that would fill the hole created in their secondary.
Denzel Ward has been good all season. Don't let anyone tell you otherwise.

— Ben Axelrod (@BenAxelrod) October 3, 2021
Berry earns a side benefit of not having to deal with Ward's pending contract extension, too.
Another way to deal with the fragile cornerback situation is to add more quality depth.
Sending a late-round draft pick to Denver for under-utilized veteran Kyle Fuller could prove worthwhile.
3. OT: Philly's Andre Dillard For Pick(s)
Blake Hance has proven to be a versatile and strong replacement tackle this year.
But he can't play both sides of the line at the same time.
Jack Conklin is expected back in the lineup this week, along with Jedrick Wills.
#Browns coach Kevin Stefanski said O-lineman Blake Hance fits what we are, who we are and he's trying to get better every single day

— Nate Ulrich (@ByNateUlrich) October 22, 2021
But missing both of them for a spell showed Andrew Berry his depth behind Hance is suspect.
Andre Dillard of the Eagles fits one of Berry's favorite trade target criteria.
He is a former first-round pick who is not playing as much as he might elsewhere.
Jordan Mailata won the starting role in Philadelphia, pushing Dillard to the bench.
How in the word are the Browns moving the ball with their backup QB and a bunch of running backs you've barely heard of?

Could it be … might it be … something that rhymes with "a really good offensive line?"

— Kevin Seifert (@SeifertESPN) October 22, 2021
And thinking beyond this season, Dillard could be a longer-term answer at right tackle after Conklin.
Dillard looked good in relief of an injured Mailata earlier this year, which could push his price up a bit.
But whether Dillard becomes a starter or backs up Hance in Chris Hubbard's swing role, it could be worth it.