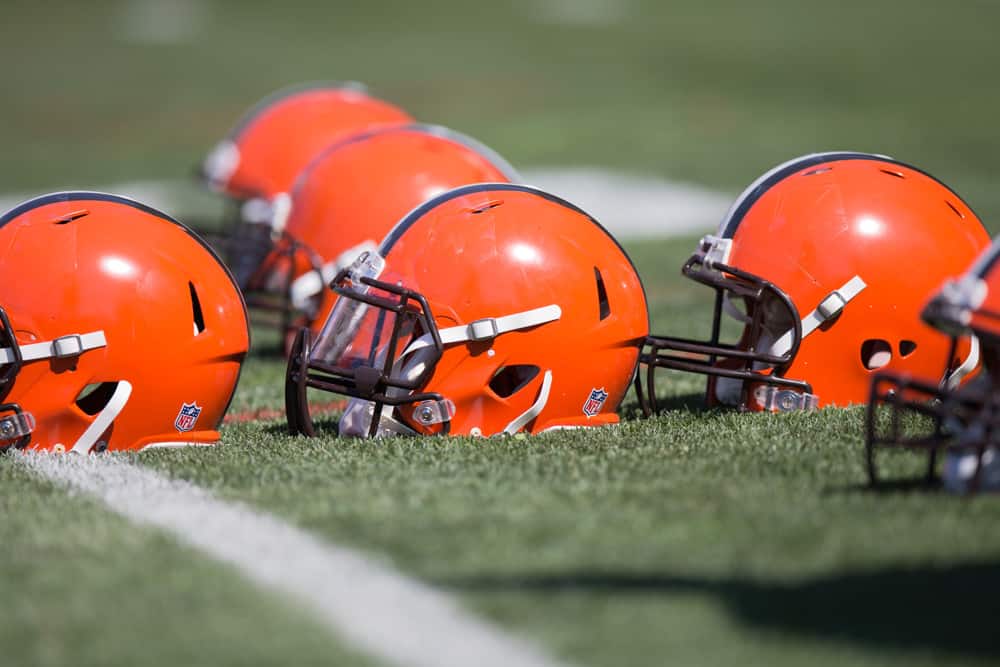 The free-agent spending was a highlight of the offseason, but what about the coaching staff splurge?
The Browns went all in by signing Austin Hooper, Jack Conklin, a slew of role players, and extending Myles Garrett this offseason.
We can't forget that the Browns also hired a new head coach, new general manager, and a new coaching staff.
When it comes to Kevin Stefanski's hiring, the public knows that owners want to see a reinvigorated offense.
In order to pull that off, these three coaching hires flew under the radar and could help make that impact for the 2020 season.

1.  Drew Petzing-Tight Ends Coach
Petzing started his career with the Browns seven years ago as an intern before spending six years with Stefanski on the staff with the Vikings.
When Petzing was hired, Stefanski called him "the smartest coaches he has ever been around," via clevelandbrowns.com.
"Being here in 2013, seeing how the organization works, seeing how passionate the fanbase is, that type of stuff makes it easy to make a decision like this."

New TEs coach Drew Petzing returns to where his NFL coaching career started: Cleveland » https://t.co/KUHoQOmOdy pic.twitter.com/tL1kNmeipT

— Cleveland Browns (@Browns) February 3, 2020
If the Browns keep David Njoku, the Browns could have a dynamic duo in Njoku and Hooper.
When Petzing was in Minnesota, he oversaw the wide receiving corps.
Former Vikings receiver Stefon Diggs recorded a career-high in receiving yards with 1,130.
In 2018, Njoku recorded over 600 yards receiving.
Hooper had 787 receiving yards last year, so it's possible that Petzing could help groom a 1,000-yard receiver somewhere.

2. Bill Callahan-Offensive Line
Callahan is one of the most respected NFL coaches in the league with 45 years of experience.
When Callahan was hired, some might have recognized the name based on his long tenure, but he should have received more attention.
From 2012-2014, Callahan was instrumental in coaching the team's offensive line.
During that time period, DeMarco Murray rushed for over 1,000 yards twice, including 1,845 yards and 13 touchdowns in 2014.
Jedrick Wills Jr., Wyatt Teller, and Jack Conklin are all going to be new, just like Callahan.
If anyone is well-suited to piece together unfamiliar faces into a complete unit, it's Bill Callahan.

3. Jason Tarver-Linebackers 
Tarver and defensive coordinator, Joe Woods, know each other very well.
The two used to cross paths in the NFL but finally got to work together in Oakland for one season.
In 2014, Tarver was in his third season as defensive coordinator, while Woods served as the defensive backs coach.
Six years later, Tarver and Woods get to work together again and have a strong familiarity.
"We were able to finally work together in Oakland in 2014 and got along great," Tarver said, via clevelandbrowns.com. "We really worked on a deliberate process together that year starting with a whole bunch of new starters and learning each other and turning it into a pretty good defense at the end of the year. Joe's gone on to great things so that's been awesome.
The linebacker position is the weakest position on the depth chart.
Having chemistry with defensive coaches is certainly going to be a plus.