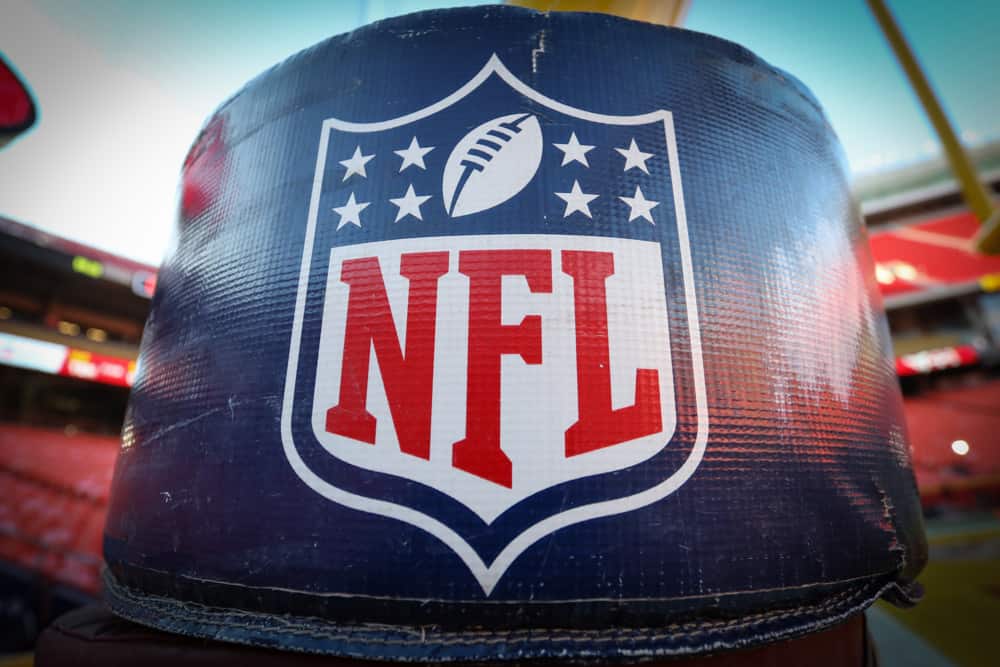 The Cleveland Browns front office has done an incredible job bringing in talent this offseason.
The organization should feel great about their roster heading into the 2020 season.
However, it's never too early to think about ways of making your team even better.
There are a few high-profile players that could potentially be on the trading block early in the season.
The Browns have already been rumored to be interested in a couple superstar players this offseason.
Time will tell if the organization actually decides to heavily pursue those players this season.
Philadelphia Eagles 30-year-old wide receiver Alshon Jeffery could be on the trading block this season.
His first year with Philly during the 2018 season was a success, but things have fallen apart since then.
Jeffery has been injured each of the last two seasons and his production has suffered because of that.
The Eagles are likely trying to get younger at receiver and moving Jeffery's contract would be huge for the organization.
On paper, the Browns don't appear to be a great fit for Jeffery because they have plenty of big-name options on offense.
However, Jeffery is an elite red-zone option that the Browns are missing right now.
.@cj_wentz scrambles and finds Alshon Jeffery in the back of the end zone!

TOUCHDOWN, @Eagles. #FlyEaglesFly #PHIvsNYG

📺: @nflnetwork + @NFLonFOX
📱+💻: https://t.co/DJUityQHC9 pic.twitter.com/MgTuaud3Il

— NFL (@NFL) October 12, 2018
Jeffery is not in his prime anymore, so he wouldn't likely require a high price tag.
Cleveland might be able to pull Jeffery away from Philly for something along the lines of a fourth-round draft pick.
At this point, Jeffery has trouble staying healthy and the Eagles just want to get rid of the contract.
His workload would decrease in Cleveland, but maybe that will help him stay healthy.
The defensive end spot is not a huge area of concern for Cleveland, but Yannick Ngakoue is the type of player that is tough to pass up.
The 25-year-old has 122 tackles, 85 quarterback hits, and 37.5 sacks through his first four seasons in the league.
He is currently unhappy in Jacksonville since the two sides have been unable to finalize a long-term extension.
Adding Ngakoue would give Cleveland two of the best defensive ends in the entire NFL.
However, his price tag is going to be higher than a veteran like Jeffery since Ngakoue is still a young player that hasn't reached his prime.
The Browns would also be obligated to give Ngakoue an extension, assuming they are able to acquire him from Jacksonville.
They could potentially cut defensive end Olivier Vernon who is owed over $15 million which would give them some cap room.
Although, Cleveland also needs to worry about extending Myles Garrett, Nick Chubb, and Baker Mayfield within the next few seasons.
Garrett and Ngakoue would be an absolute dynamic duo together, but it really depends on the price tag.
Cleveland does not want to overpay for a position that is not an area of huge concern at the moment.
Two-time Pro Bowl safety Jamal Adams has reportedly asked for a trade from the New York Jets.
The two sides were unable to come to an agreement on a long-term deal.
From NFL Now: #Jets S Jamal Adams has a list of 8 teams he'd want to be traded to without needing a new deal, even while he has demanded an extension from his current team. Either way, expect NYJ to stand pat and let this play out. pic.twitter.com/GFwsmMApuv

— Ian Rapoport (@RapSheet) June 22, 2020
The organization still has two years of control, but Adams seems ready to move on.
The Jets have plenty of leverage due to his current cheap contract, so his price tag is likely going to be high.
Cleveland is likely going to have to give up a multiple draft picks or some quality young players in order to pry Adams away from the Jets.
However, the Browns do have the cap space to give Adams an extension long-term.
The team does need help at strong safety long-term, so Adams does appear to be a fit.
Adams is one of the best young defenders in the league and would be useful to just about every organization.
Maybe the two sides will be able to work out a trade sometime this season.