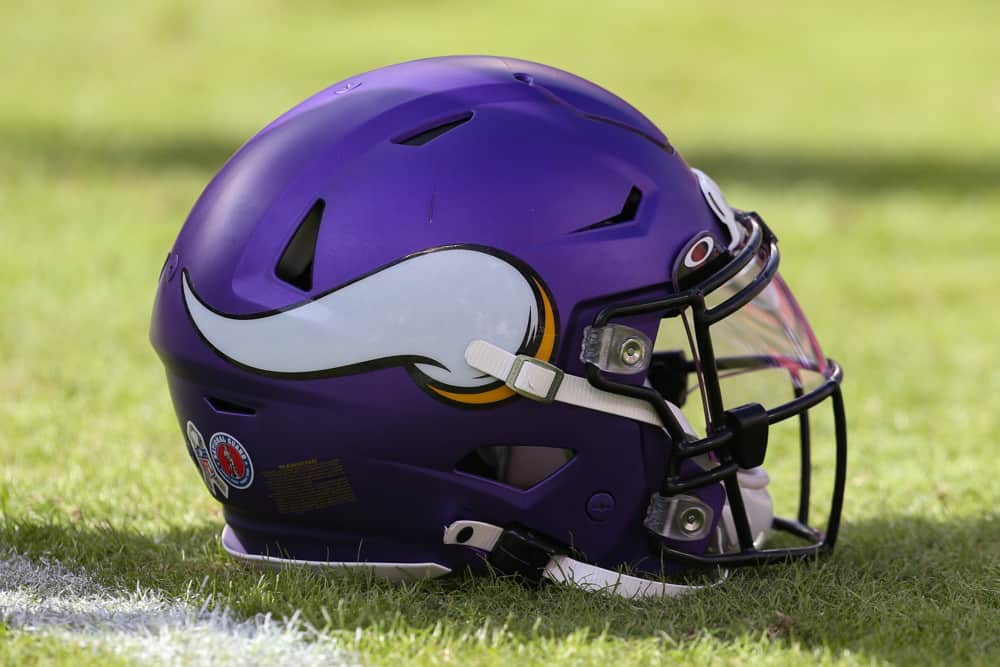 New Cleveland Browns head coach Kevin Stefanski comes to town after spending his entire career with the Minnesota Vikings.
That means the connections run deep and Stefanski could look to bring some Vikings free agents to Cleveland in 2020.
The available talent pool is not a deep one in Minnesota when it comes to the available free agents.
Everson Griffen is the biggest name, but the defensive end may be too expensive and already plays a position taking up a lot of money on the Browns salary cap.
Three players stand out particularly as cheaper options that could come to Cleveland to bolster the roster in 2020.
Trae Waynes, CB
Waynes has spent his entire career with the Vikings after being taken No. 11 overall in the 2015 NFL Draft.
Spotrac projects him to earn around $8.4 million annually on his next deal.
Kirk Cousins on #Vikings CB Trae Waynes:

"He continues to improve year after year and I think he's going to become one of the elite corners in the league." pic.twitter.com/y86hiq4sad

— Sean Borman (@SeanBormanNFL) December 8, 2019
Waynes has never been to a Pro Bowl, but has remained a regular starter in Minnesota.
If the team wants to move on, the Browns could bring Waynes in as the veteran leader of the secondary.
Both Denzel Ward and Greedy Williams dealt with injuries last season and that was a huge problem for the defense.
Both are also very young and would benefit from someone with experience on a winning team like Waynes.
The Browns seem likely, at least at this point in time, to focus on the offensive line and the safety position in the NFL Draft.
That opens up the possibility of adding a corner like Waynes who Stefanski is familiar with.
Rashod Hill, T
Hill would be a perfect depth signing for the Browns offensive line.
He has 16 career starts in four seasons and has 43 total appearances in that span.
Rashod Hill played 51 snaps today in Reilly Reiff's stead and did not allow a pressure #Vikings

— Eric Eager 📊🏈 (@PFF_Eric) October 14, 2019
The Browns obviously need players capable of starting at both tackle spots.
Hill can show up and join the competition right away at both left and right tackle.
He can also be a depth option as he has been in the past with the Vikings.
Stefanski is familiar with his abilities and the Browns could get Hill on a small deal.
This would be a low-risk move that could pay off if he proves he is capable of being a full-time starter.
Sean Mannion, QB
Backup quarterback is not a glaring need for the Browns heading into the 2020 season.
But Baker Mayfield could use any legitimate competition behind him on the depth chart.
Mannion spent 2019 with the Vikings and could come to Cleveland to help Mayfield with Stefanski's offense.
The rookie @BisiJohnson1 hauls in the Sean Mannion pass for the @Vikings TD! #MINvsNO pic.twitter.com/wgrIgCJAzm

— NFL (@NFL) August 10, 2019
Mannion is only 27 years old and presents a better backup option than Drew Stanton, who was basically an extra coach in 2019.
The key here is getting a quarterback in the room with experience in Stefanski's offense, even if it was only for one year.
He could work directly with Mayfield throughout the offseason and become the new, younger version of Stanton.
This would not be the sexiest signing of the offseason.
However, Stefanski could both add experience and some youth to a quarterback room that needs to help Mayfield in 2020.