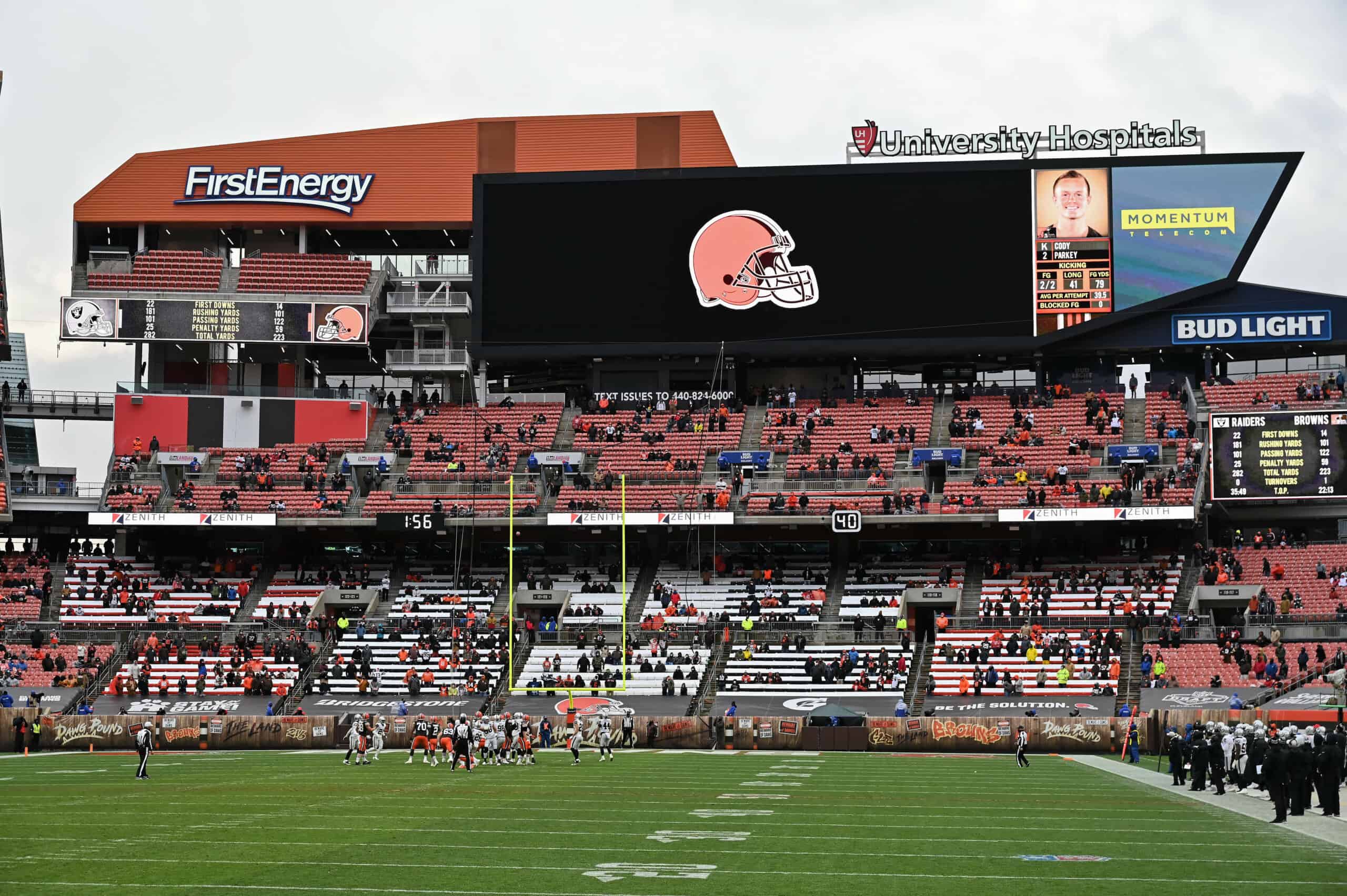 There were plenty of poor choices made by the Cleveland Browns in 2021.
From personnel to play-calling, decision-making in Cleveland lacked sharpness and clarity.
That's obviously something the team will look to avoid in 2022.
However, it's important for the organization to understand where exactly they went wrong and what kind of decisions could have led to a more successful season.
Let's look at some of the bigger missteps Cleveland took last season.
Keep in mind that hindsight is always 20/20.
1. Playing Baker Mayfield All Year
It's clear now that Baker Mayfield should not have been playing all season.
Wednesday, Baker finally received surgery to repair his torn labrum he suffered early in the season.
Mayfield checked in with the fans on Twitter to let everyone know that surgery went successfully and he's on the road to recovery.
Thanks to Dr. Limpisvasti and his team for performing a successful surgery. This is only going to be a minor bump in the road.. excited to get healthy and back to my normal self. Thank y'all and God Bless. pic.twitter.com/cRVdkB6t9d

— Baker Mayfield (@bakermayfield) January 19, 2022
Estimated recovery for Mayfield is about four to six months.
Browns estimate Baker Mayfield's recovery from surgery today @ 4-6 months. Browns: "We anticipate Baker beginning light throwing in April. He should be able to participate in the off-season program on limited basis while a full recovery is expected by the start of training camp."

— Adam Schefter (@AdamSchefter) January 19, 2022
This article from the Orange and Brown Report does a fantastic job of pointing out some of the issues present with Mayfield.
The main culprit are Baker's mechanics.
Footwork and getting his hips aligned to his target were two major issues for him this season.
That's a concern for a number one overall pick who will be heading into his fifth NFL season.
This clip from YouTube outlines a portion of all of Baker's faults this season.
He missed a wide-open David Njoku, tries to force something downfield across his body with bad hip and footwork, and throws an interception.
An easy first-down became one of the easiest interceptions Ahkello Witherspoon will ever have.
Baker's play hurt this team, as noted by Baker himself at points.
It's clear now he should have sat, let Case Keenum operate this year, and come back in 2022 healthy and ready to go.
Ideally, he'll be all healed up and ready to go next summer regardless.
2. Not Trading Odell Beckham Jr.
The Odell Beckham Jr. stuff had been discussed at nauseam.
It's a shame for Browns fans that the OBJ experiment in Cleveland failed. What's perhaps more disappointing is the fact that Odell left town for nothing.
The Browns did not trade him by the deadline, released him, and now must watch him tear it up with the Rams in the playoffs.
On the day of the deadline, reports indicated the Browns did not receive an offer that made sense for the organization and therefore did not trade Beckham Jr.
Instead, they released him, and the Rams scooped him up just over a week later.
After failing to score a touchdown this year in Cleveland, Odell tallied five with Los Angeles by the end of the regular season.
Odell clearly has value left to bring to an NFL team.
By the time Cleveland decided to move on, that value had dwindled significantly from when he initially arrived.
Odell Beckham Jr. scores his first career playoff TD to put the Rams ahead of the Cardinals 7-0.

He has 6 Rec TD over past 8 games with Rams. He had 0 Rec TD in first 6 games of season with Browns pic.twitter.com/DbCcqvVknE

— ESPN Stats & Info (@ESPNStatsInfo) January 18, 2022
Odell is not blame-free for all this.
His drops and noticeable lack of effort on certain snaps can't be ignored.
Still, the front office can't be happy with how this saga played out in terms of asset management.
3. Punting Late Against the Raiders
This is the decision that essentially ended the Browns season.
Holding the football with the lead and with their playoff lives on the line, Cleveland had a chance to run out the final two minutes and change.
Instead, three consecutive runs and a punt gave Derek Carr one last chance for romance. Carr and the Raiders would deliver.
After quickly moving the ball downfield, Daniel Carlson nailed a 48-yard field goal as time expired.
Daniel Carlson with the clutch FG 🔥🦵

Raiders defeat the Browns 16-14 🏈pic.twitter.com/toKKpXh9el

— Caesars Sportsbook (@CaesarsSports) December 21, 2021
It's a sequence that Kevin Stefanski should justifiably be ripped for.
They played not to lose in that moment instead of playing to win.
Granted, Nick Mullens played that game alongside a COVID-ravaged Browns team.
Still, that made blowing an opportunity to secure the win more painful.
The loss kicked off a three-game losing streak and halted any chance at late-season momentum.