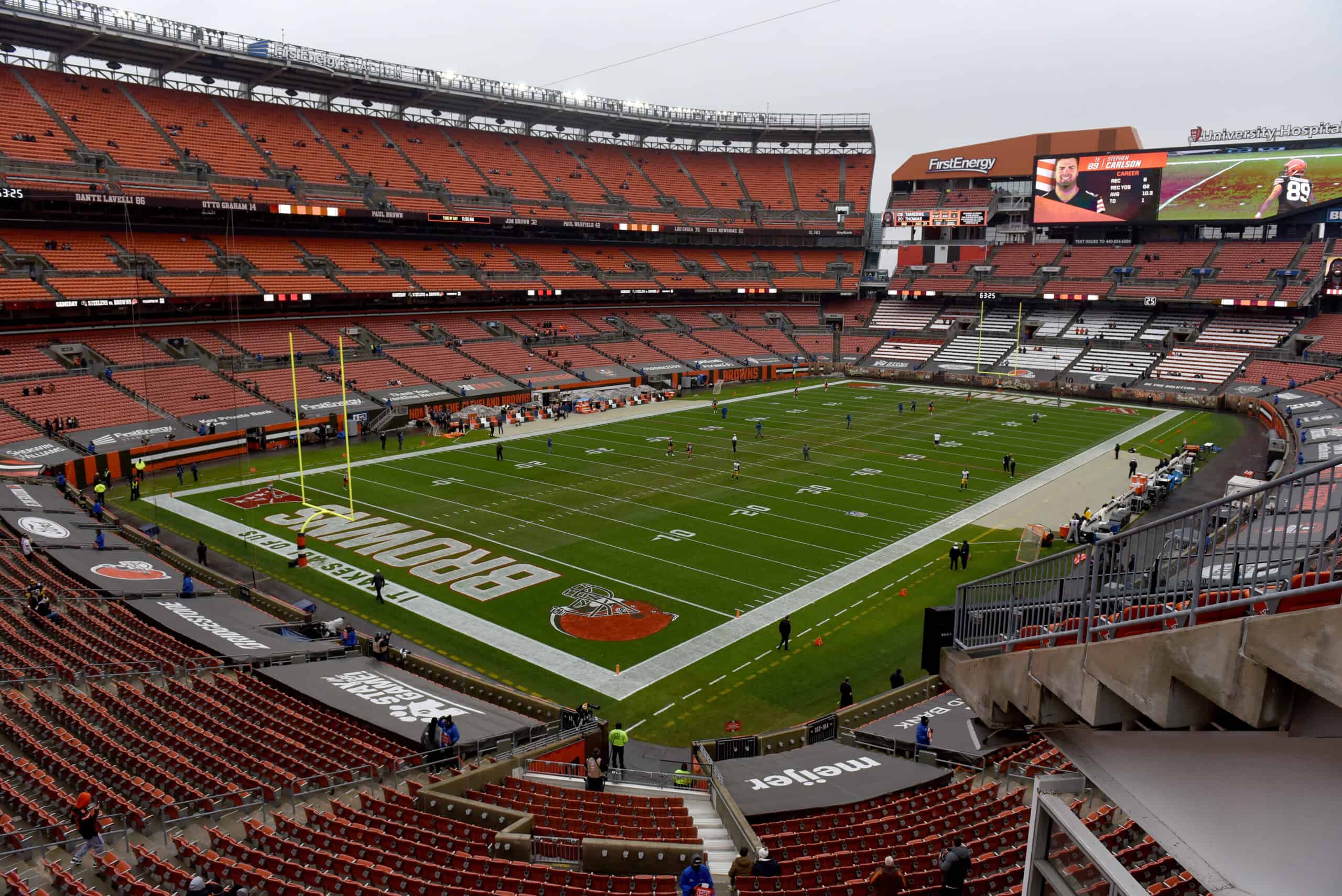 It is Friday of the NFL's divisional playoff weekend.
Despite not making the playoffs, the Cleveland Browns are making news.
Here are the news and notes for Friday, January 21, 2022.
1. Browns Special Teams Coaching Staff Change Is Announced
On Thursday, it was announced that assistant special teams coach Doug Colman will not return in 2022.
He spent 3 seasons with the Browns in this capacity.
Colman was among the select few that were holdovers from the pre-Stefanski era.
#Browns head coach Kevin Stefanski confirms he is retaining special teams coordinator Mike Priefer, assistant special teams coach Doug Colman, run game coordinator/running backs coach Stump Mitchell @CLESports awards tonight

— Daryl Ruiter (@RuiterWrongFAN) January 23, 2020
Others are special teams coach Mike Priefer and running backs coach Stump Mitchell.
A change amongst the Browns' assistant coaching staff, as assistant special teams coach Doug Colman is no longer on the staff. He had just finished his third season in Cleveland.

— Field Yates (@FieldYates) January 20, 2022
Can confirm assistant special teams coach Doug Colman won't be back with #Browns next year. ESPN first to report.
ST coordinator Mike Priefer will be back.

— Scott Petrak ct (@ScottPetrak) January 20, 2022
The Browns were average, at best, on special teams all year long so this change could be beneficial to the team going forward.
2. Former Brown QB Interviews For Texans HC Position
Josh McCown, whose long career included stops at 12 NFL teams most recently the Houston Texans in 2020, has interviewed for the head coaching position for the Texans.
McCown, 42, was with the Browns for two seasons from 2015 to 2016.
He started in 11 games and went 1-10 in the not-so-glory years of Browns' history.
McCown is well-liked around the league, but Browns fans have concerns about putting him in the Texans' head coaching job as a rookie coach in 2022.
I don't hate this idea for the former #Browns quarterback. I just don't love it.

A first-time head coach taking over a dumpster fire franchise with serious questions about conduct top down? Pass. #NFL #NFLTwitter #Texans https://t.co/E4C2dTgkG5

— Eddie Kilroy (@eddiekilroyjr) January 21, 2022
McCown has been clear that he aspires to have a coaching career.
He has not had any experience as a coordinator or in any other role in the NFL except as a player.
Last year McCown spoke about his coaching future.
"Whenever I finally take the cleats off, I definitely see that in the future. They (Texans) understand, as did Eagles and everybody else, that I'm definitely interested in that."
Former #Browns QB Josh McCown is being interviewed for the #Texans HC vacancy. pic.twitter.com/CWOxvFY4Wc

— Browns Dispatch (@brownsdispatch) January 22, 2021
McCown also interviewed for the job before the 2021 season.
It was 17 not 20 but the first drive of the Browns 2016 season Josh McCown lead the Browns down to the 1 where this happened and he fumbled out of the endzone for a touchback. Great way to start the year. pic.twitter.com/brGlYYgA92

— Ethan Moses (@mynamesmoses) December 6, 2021
Perhaps those rough years in Cleveland could prepare him if he gets the job.
Happy Friday Browns Fans, TGIF!