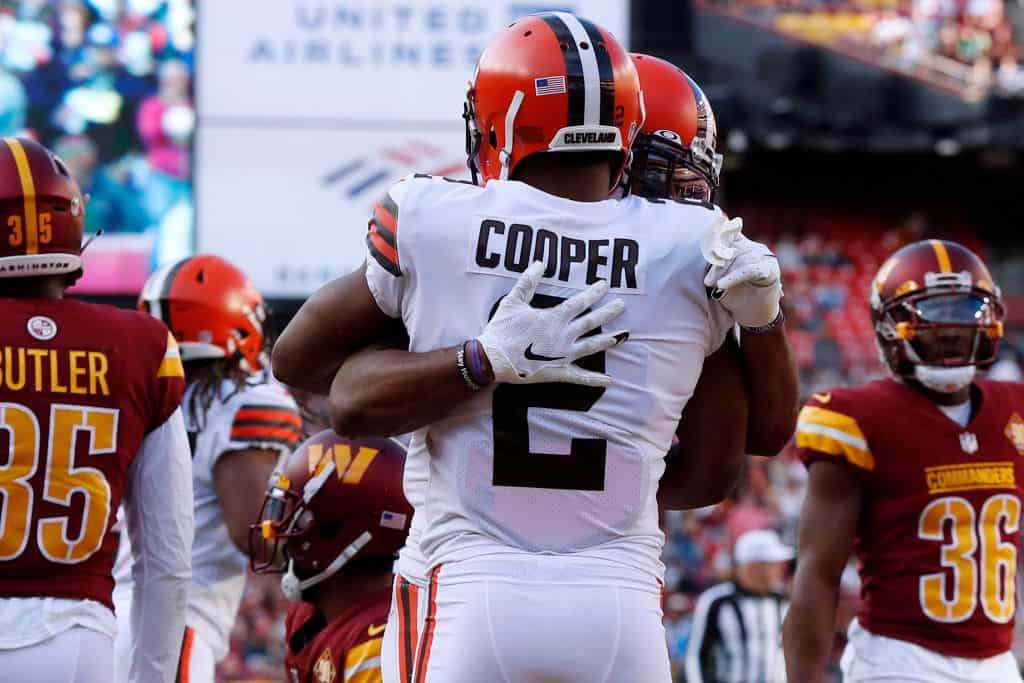 The Cleveland Browns just got a chance to prove themselves against some elite competition, practicing with the Philadelphia Eagles.
Both teams are hungry ahead of the upcoming campaign, with one looking to prove themselves and silence the doubters, and the other fresh off a heartbreaking loss in the Super Bowl.
Notably, one of the Browns' most prominent names wasn't exactly up to the task, as Amari Cooper struggled with some drops.
However, the former Dallas Cowboys star claimed that he likes where his communication with Deshaun Watson is, stating that it wasn't a matter of lack of chemistry or timing, via the team on Twitter.
.@AmariCooper9 and @deshaunwatson are growing that connection every day 🙌 pic.twitter.com/BB0bNL4bmp

— Cleveland Browns (@Browns) August 14, 2023
Cooper claimed that he failed, but he will continue to put in the work and grind every single day to make Watson's job as easy as possible, and there's no reason to believe that won't be the case once the season starts.
Watson was one of the best quarterbacks in the game before his suspension and legal turmoil, and Cooper has proven to be a pass-catching machine since he first entered the league.
Obviously, struggling with drops, especially when going against a legit Super Bowl contender, is far from ideal, but this is also the right time to make mistakes.
There have been positive reviews from Browns training camp, especially when it comes to the wide receivers, and with a more pass-happy offense now that Watson will have a full season under center, it's just a matter of time before we see just how good this group can be.