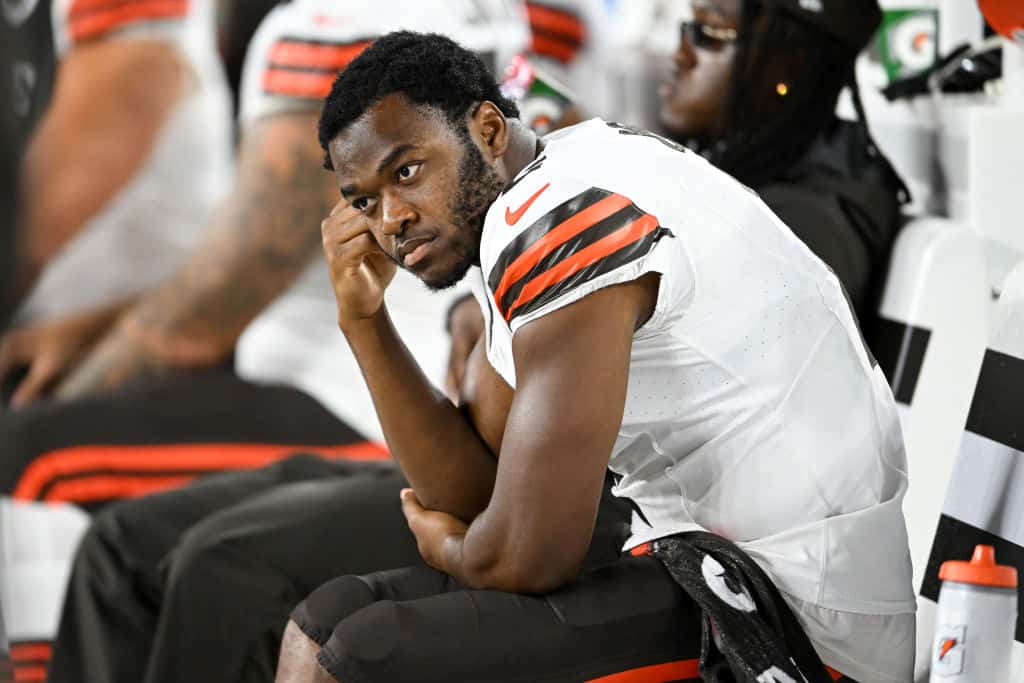 The Cleveland Browns couldn't keep the momentum going on Sunday, dropping a divisional clash to the Baltimore Ravens.
Kevin Stefanski's team was favored by 2.5 points ahead of the contest, even though starting QB Deshaun Watson wasn't going to play.
Needless to say, having a rookie backup making his first career start four weeks into his NFL career wasn't an ideal setting.
And according to Amari Cooper, he and the rest of the offense failed to make Dorian Thompson-Robinson's work easier (via Scott Petrak).
#Browns WR Amari Cooper said he and rest of offense didn't do good job making things easier for rookie QB DTR. pic.twitter.com/nPoiuBSW8G

— Scott Petrak ct (@ScottPetrak) October 1, 2023
Thompson-Robinson earned the backup spot after an impressive training camp and preseason.
He spent plenty of time in college and was one of the most experienced and mature quarterbacks in his class, but that didn't mean he was ready to step in for Watson this early in his career.
The Ravens were undermanned on both sides of the field, but they did an outstanding job of containing Thompson-Robinson's dual-threat skills, not to mention limiting his reads.
Stefanski revealed that Watson was actually medically cleared to play, so it was his decision to sit out because he felt like he couldn't go.
Even so, that gives optimism about his availability for next game, especially considering he'll have the bye week to get back to full strength.
The Browns enter the bye week with a 2-2 record, but they're just 1-2 in divisional play.
That's a big concern, especially in the stacked AFC North, and they'll need to be almost flawless for the remainder of the season because of these two early losses.