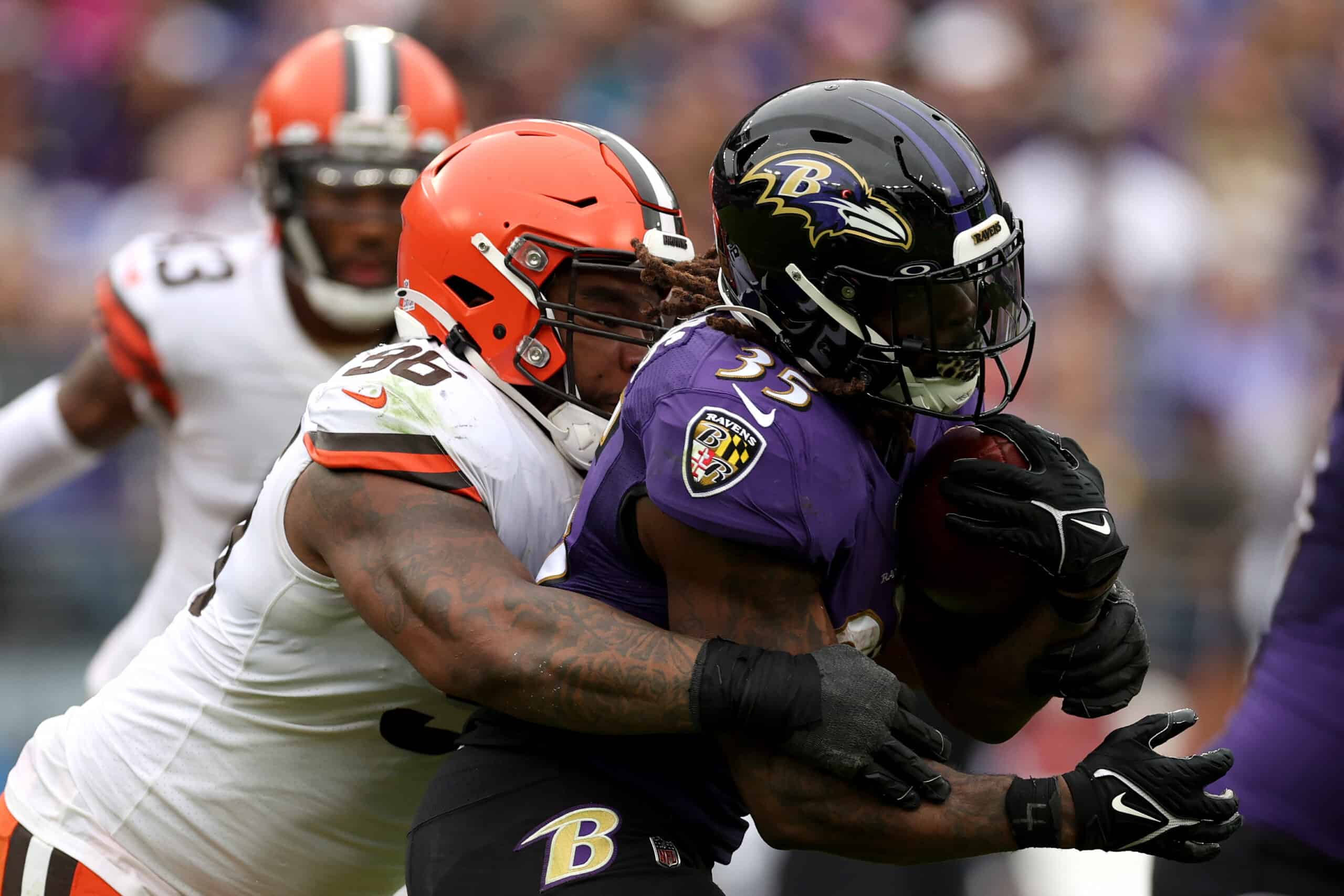 The next two-week stretch is going to be crucial for the Cleveland Browns' season.
Moreover, Ken Carman and Anthony Lima of 92.3 The Fan believe it could be actually crucial for the team's future.
With back-to-back divisional contests with the Baltimore Ravens and Pittsburgh Steelers on deck, the two radio hosts think this could finally give the team a chance to get a look at what they have on their hands.
These contests could either see Deshaun Watson play badly, and Cleveland will just have to realize that their current success is their ceiling and they're not going to be able to get the job done with him, or they'll finally be able to make a statement and establish themselves as one of the top teams in the AFC (via 92.3 The Fan on Twitter).
The next two @Browns games could have a huge impact beyond 2023 according to @KenCarman & @SportsBoyTony pic.twitter.com/6NPzgsH9ZS

— 92.3 The Fan (@923TheFan) November 7, 2023
Truth be told, it might seem like a bit of a reach, but they're actually on point.
The Browns had a legitimate chance to take down the Steelers earlier in the season even after running back Nick Chubb went down with an injury, but some careless football by Watson wound up coming back to hurt the team.
As for the Ravens, they were also right there in that game, but they're playing like a legitimate Super Bowl contender, and it's going to be a steep challenge even for their elite defense.
Making a statement against Baltimore would definitely put Cleveland on the map.
And the Browns have more than enough resources to get the job done and finally take a leap forward in the division after all these years.