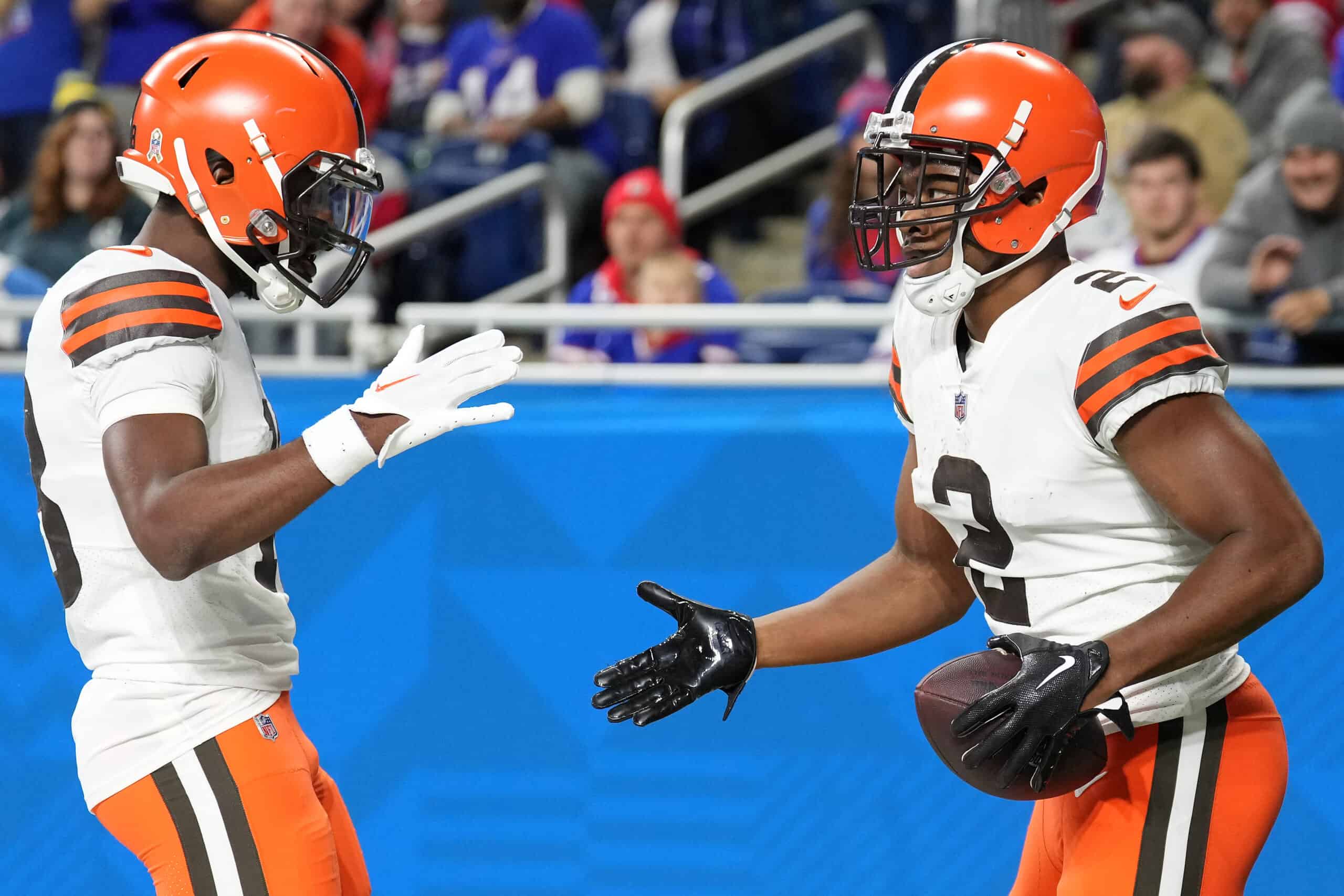 Much of the discussion around the Cleveland Browns is centered on quarterbacks lately.
That's what happens when there is uncertainty over the most important position on offense.
But quarterbacks can't do much if they don't have legitimate receiving threats to work with, and PFF CLE Browns recently pointed out on Twitter just how good one particular wide receiver has been for the team.
Amari Cooper the last two weeks:

16 targets
11 receptions
228 yards (2nd in the NFL)
1 TD

— PFF CLE Browns (@PFF_Browns) November 6, 2023
Amari Cooper has the second-most receiving yards across the NFL in Weeks 8 and 9.
His 11 catches on 16 targets accounted for 228 yards.
Cleveland's top wide receiver scored just one touchdown himself in those games, but he also set up running back Kareem Hunt for a pair of others from inside the 5-yard line, and he did it with two different passers, P.J. Walker and Deshaun Watson.
Cooper followed up a 6/11/89 day in Seattle with a perfect 5/5/139 line against the Arizona Cardinals.
He was "Johnny on the Spot" when Watson showed Walker how to properly throw a pass off a helmet.
That 11-yard score was just the latest example of breaks going the Browns' way this season.
Eight of Cooper's 11 catches resulted in either a first down or a touchdown, and he induced penalties that resulted in two other first downs.
Cleveland faces the Baltimore Ravens in an important divisional matchup Sunday.
Deshaun Watson will do well to look for Cooper a few more times than he did last week.