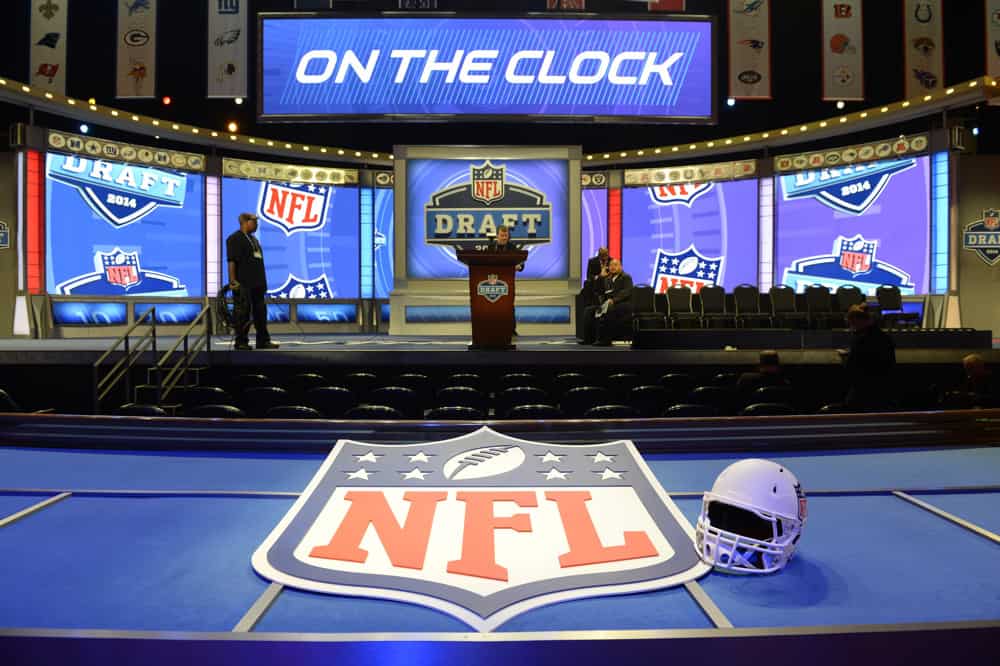 No one needs to tell their long-suffering fans how bad things have been for the Cleveland Browns.
But once in a while, we find another way to validate how bad they've been.
Stacker, an independent news source, just published a list of the ten worst NFL draft picks of all time.
These types of articles have not been easy for Browns fans to read over the years.
And it was a mild upset that no mention was made of Johnny Manziel or Brandon Weeden.
But that didn't stop Stacker from reminding Cleveland fans of their historical draft malpractice.
They used the entire 4th paragraph to explain how the best-drafting team racked up an amazing score.
And they naturally compared it to the worst-drafting team, none other than the Cleveland Browns.
How Stacker Determined Browns' Status
Stacker used a statistic called "Approximate Value" assigned by Professional Football Reference (PFR).
PFR maintains a statistical history of players and teams from the NFL, as well as the defunct AFL and AAFL.
They assign an approximate value (AV) score at the end of each season, based on a player's stats.
By averaging out this historical data, they can estimate or predict a career AV score based on draft position.
Name a forgotten QB that was selected in the first round of the NFL Draft

I'll start: Brandon Weeden pic.twitter.com/tqWwkC2U36

— FanDuel (@FanDuel) April 9, 2023
Stacker took those estimates and subtracted each player's actual AV score.
Only players drafted between 1970 (The AFL merger) and 2017 were analyzed.
And Cleveland's players wound up tallying a negative (-)1300 points despite missing 3 of those drafts.
Stacker did not mention the second-worst team, opting to mention only that the Browns are "by far" the worst.
It Could Be Worse 
Do you think there could be no worse news for the Browns when it comes to their drafting prowess?
You might want to think again because Stacker did mention a couple of other teams.
In the same paragraph, the writer mentions how one team more than doubled up on the second-best club.
Miami managed to wrack up a positive score of 695 points above draft expectations.
Fewest starts as Browns QB (1st-rd picks in common draft era)
Johnny Manziel 8
Brady Quinn 12
Brandon Weeden 20
Mike Phipps 51
Tim Couch 59

— ESPN Stats & Info (@ESPNStatsInfo) February 2, 2016
And the team that doubled them up with 1524 points?
That team would be the Pittsburgh Steelers.
Stacker also offered the Browns a tip for future drafts when it comes to colleges to target.
Turns out Oklahoma (-1036) is the worst by a lot, followed by Nebraska and Alabama.