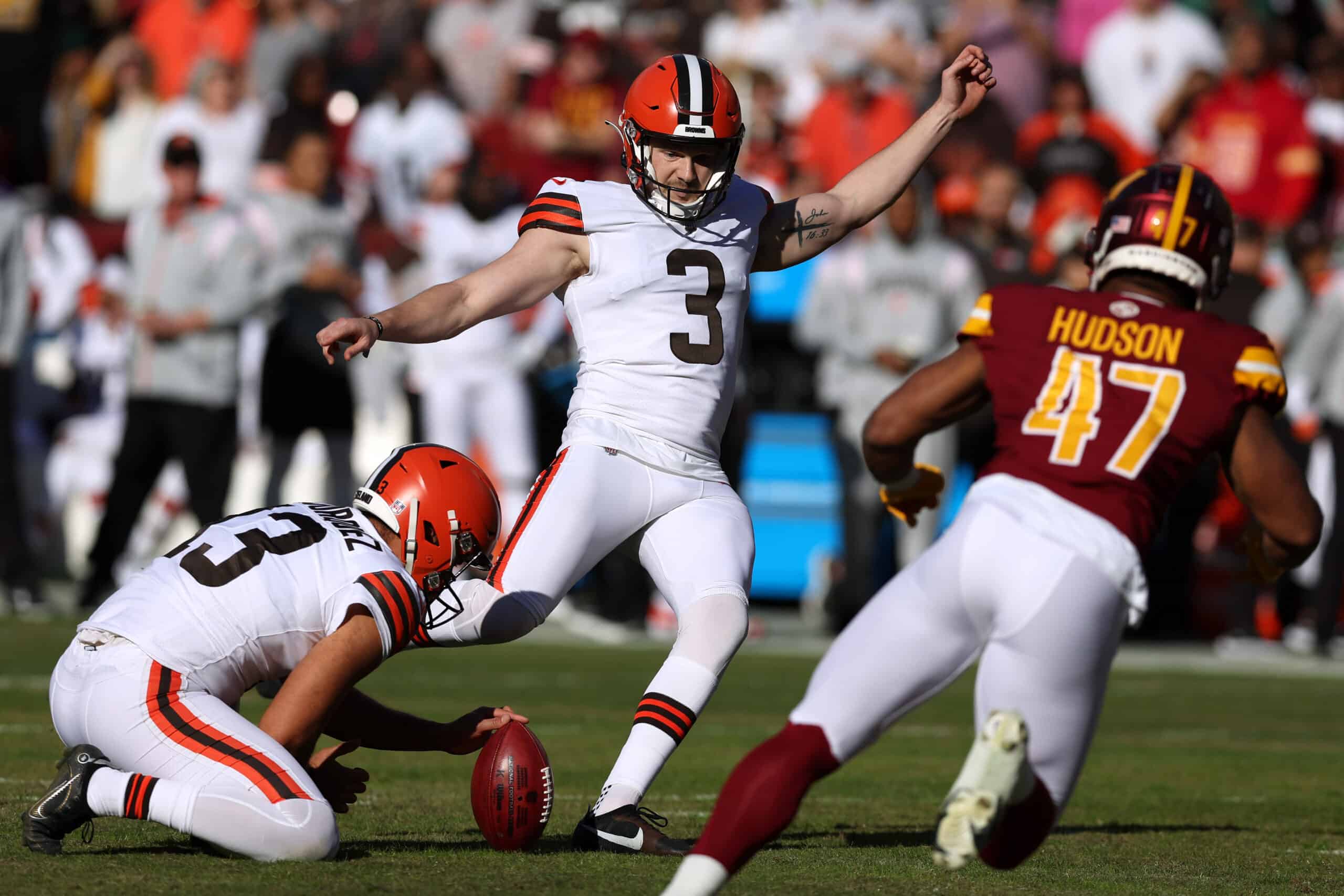 The Cleveland Browns enter the season with plenty of hope, and rightfully so.
They're a much-improved team in pretty much every single aspect of the game.
Their defense is better, more talented, and the pass rush should rank among the best in the league, especially with Jim Schwartz calling the shots.
The offense will have Deshaun Watson out there, and they should have no issue moving the chains.
Nonetheless, there's still one major concern, which is Cade York and his never-ending struggles.
That's why ESPN Cleveland's Tony Grossi believes the Browns should intentionally try to set up field goal opportunities for their struggling kicker in their preseason finale versus the Kansas City Chiefs.
Should the Browns intentionally setup Cade York FG opportunities on Saturday? @TonyGrossi says yes. pic.twitter.com/ccZYhiOU7y

— ESPN Cleveland (@ESPNCleveland) August 25, 2023
This is a rather unorthodox thing to do, but it actually makes perfect sense.
The preseason is the right time to make mistakes and do the minor — or major — tweaks you need to be ready for when it actually counts, and York needs as many reps as possible right now.
The Browns should fare much better in the red zone with Deshaun Watson doing his thing, and reports from training camp state that he's been as sharp and accurate as ever.
But no team can find success without a good kicker, and the Browns figure to be in plenty of close contests given the division they play in.
York was inefficient in his rookie season and the early results in the training camp and preseason have been quite worrisome.
It might be desperate and all, but they should give it a try.