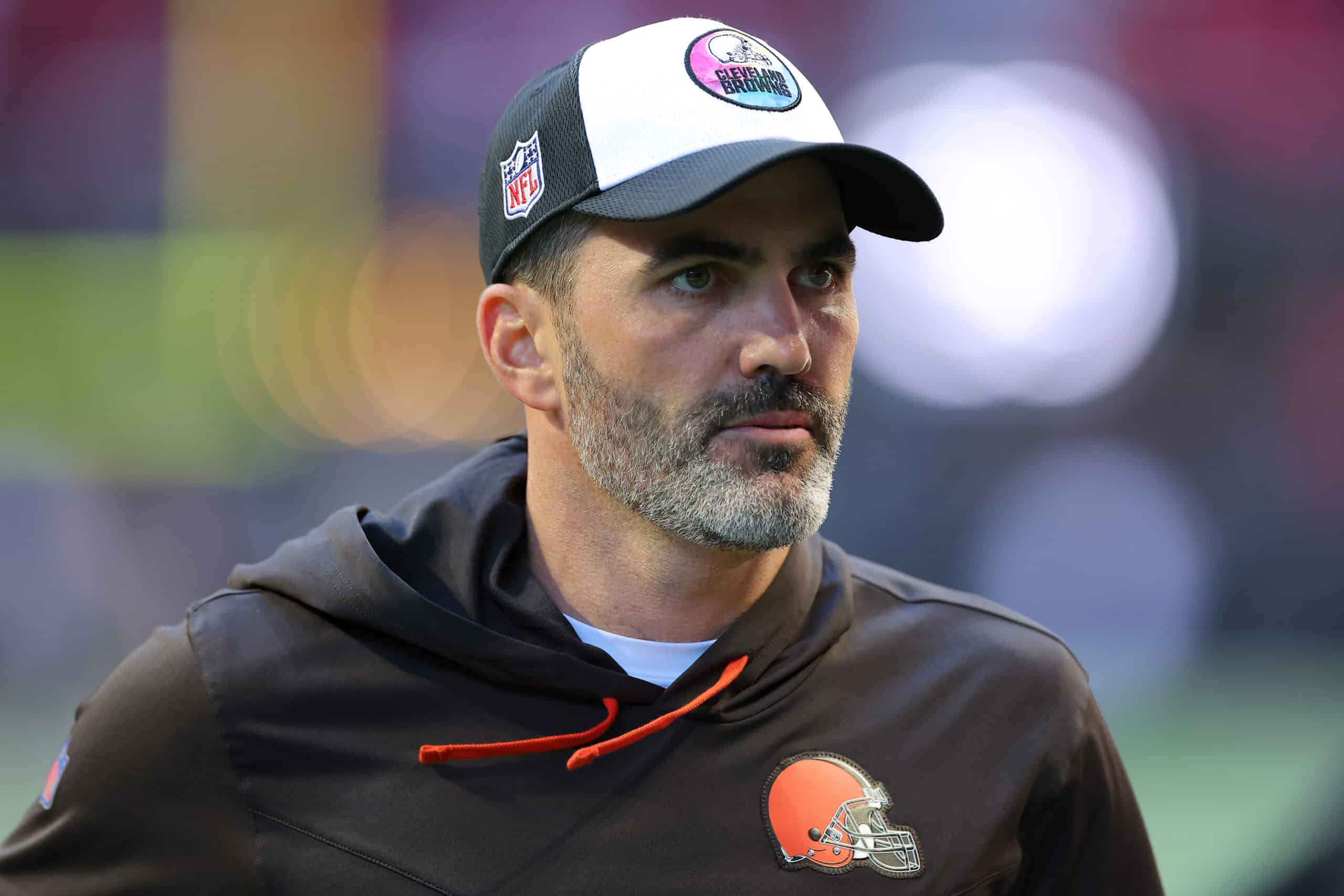 The Cleveland Browns entered the season with plenty of pressure.
HC Kevin Stefanski was on the hot seat after two seasons without making the playoffs, knowing that they couldn't allow any more excuses at this time.
That's why Ken Carman and Anthony Lima actually believe this was the most impressive win of his career with the Browns.
They had questioned his ability to be a motivator and get his players to play in an emotional game.
Lima and Carman also questioned Stefanski's ability to get through adversity, but with the Deshaun Watson situation and losing Nick Chubb early in the season, they feel like he's done a solid job thus far.
.@KenCarman believes the win over the 49ers was Kevin Stefanski's best win.

Listen to the full segment from the @KenCarmanShow on @923TheFan: https://t.co/s9E5ZDeSS2 pic.twitter.com/DMZFGt1qJt

— Audacy Sports (@AudacySports) October 17, 2023
Of course, none of that will mean a thing if the Browns don't finish the season with a playoff berth.
They had a full offseason of Deshaun Watson to get ready, and he's making a fully guaranteed $230 million, and they made some major additions on the defensive side of the field as well.
The Browns have a roster that's good enough to compete toe-to-toe with the No. 1 teams in the league.
Stefanski's job could be safe for now, but he will still be in the spotlight for the remainder of the season, so he needs to make sure that his team builds from this impressive and very emotional win, especially if Watson isn't able to go next week either.