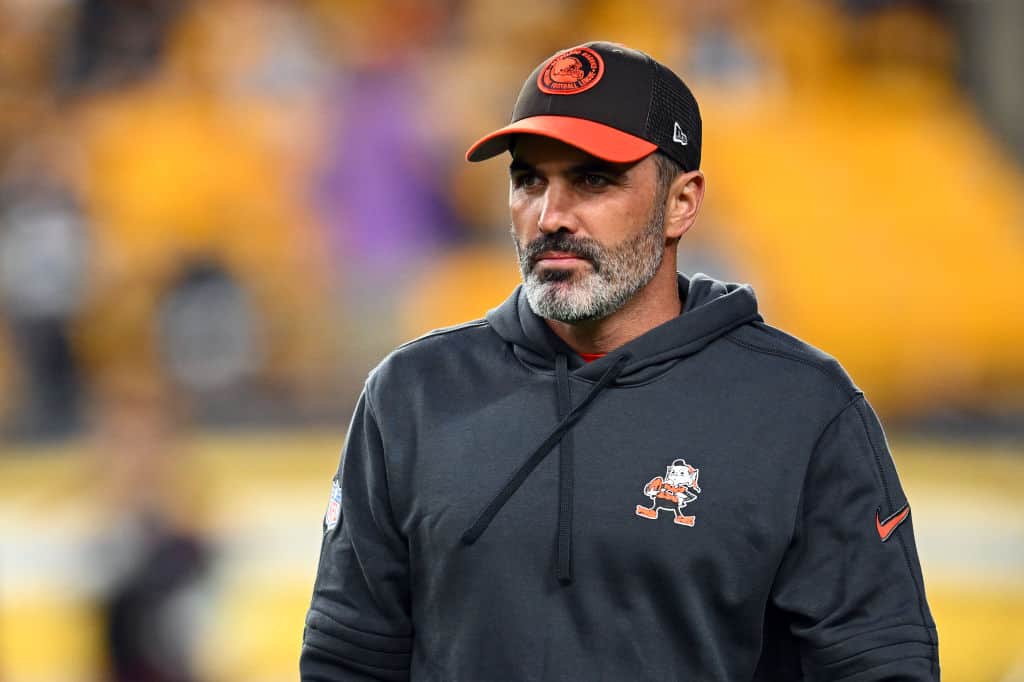 The Cleveland Browns almost got their third consecutive win, even without Deshaun Watson.
They allowed a couple of quick scores but then fought their way back into the game, even having a late-game lead and being quite close to pulling off the upset.
That's why Browns fan and analyst Tony Rizzo thinks there were some positive things despite the loss (via ESPN Cleveland on Twitter).
Looking back at the game, Rizzo lauded head coach Kevin Stefanski for having his team ready to play, stating that he did an outstanding job of coaching his way back into the game and saying that he made every single right call.
"We're onto Arizona, it's over, we're 4-3, and here's why I'm not mad… I LIKE THE FIGHT IN THE BROWNS," – @TheRealTRizzo.

Are you ready to move on from the loss yesterday? pic.twitter.com/70IwVtpCnY

— ESPN Cleveland (@ESPNCleveland) October 30, 2023
However, he believes Stefanski made a critical mistake when the game mattered the most by trusting backup quarterback P.J. Walker over his stellar defense.
Rizzo claims that what hurts the most is the fact that they were so close to 5-2, but they're now sitting on a 4-3 record as they look forward to a date with the Arizona Cardinals.
Truth be told, it's crazy to think that this team could — and should — actually be 6-1, as they were also quite close to beating the Pittsburgh Steelers.
Then again, there's no such thing as "almost winning," and all that matters is that number in the W column.
The Browns have shown encouraging signs, and it's more than evident that this group of players cares and won't back down without a fight.
It'll now all be down to executing better down the stretch, hopefully with Deshaun Watson — not Walker — under center.