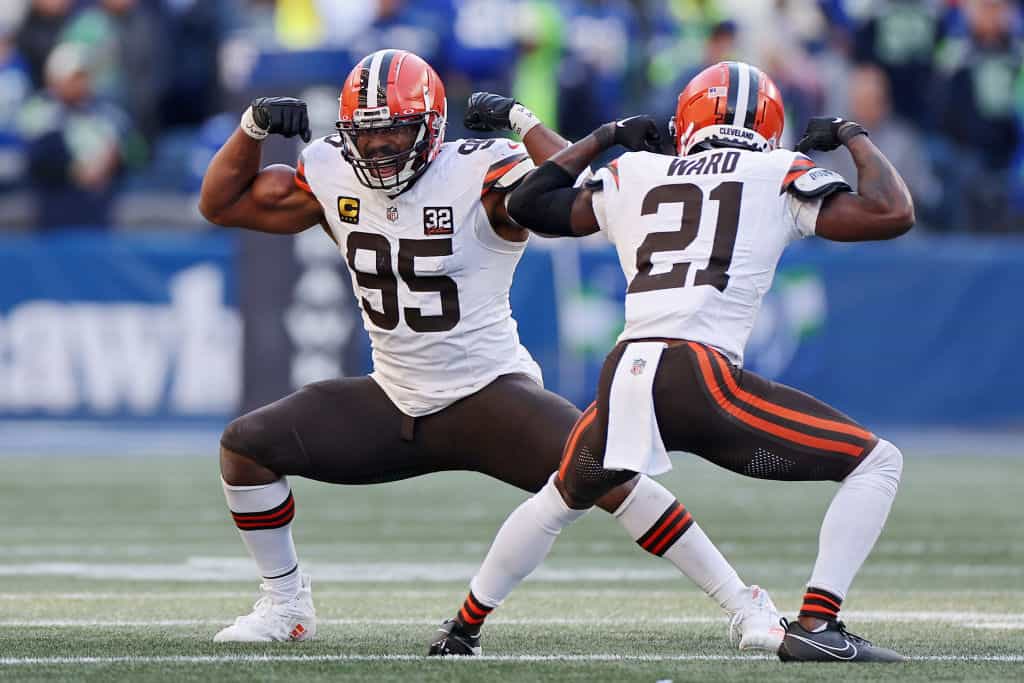 The Cleveland Browns have one of the best defenses in the National Football League, and by a significant margin.
Nonetheless, it seems like Kevin Stefanski's team has been playing with fire a little this season.
That's why Aaron Goldhammer of ESPN Cleveland believes the Browns should be cautious not to be overconfident, stating that they're great, but they're still not as good as they think they are.
"There's a fine line between swag and overconfidence," – @HammerNation19.

Do you think the Browns defense is over confident? pic.twitter.com/SgZdBeDCkm

— ESPN Cleveland (@ESPNCleveland) October 30, 2023
Goldhammer stated that there's a difference between swagger and celebrating after a big play and being overconfident, adding that the defense gave up the game-winning drive in all three of their past games.
He's right on point there.
They were able to survive against the San Francisco 49ers because of a missed field goal, and then a couple of questionable calls bailed them out against the Indianapolis Colts.
They didn't have the same fortune on the road against the Seattle Seahawks on Sunday, hence the loss.
Even so, there's nothing wrong with being confident and knowing that you have one of the best defenses in the game.
That swagger also intimidates the rivals, even if they don't want to admit it.
The real issue with the team comes at the quarterback position, as P.J. Walker simply isn't good enough to be a starter in the league.
But if Deshaun Watson is able to be at least half the player he once was during his days with the Houston Texans, this defense will give the team a chance to win every single game, regardless of the opposition.