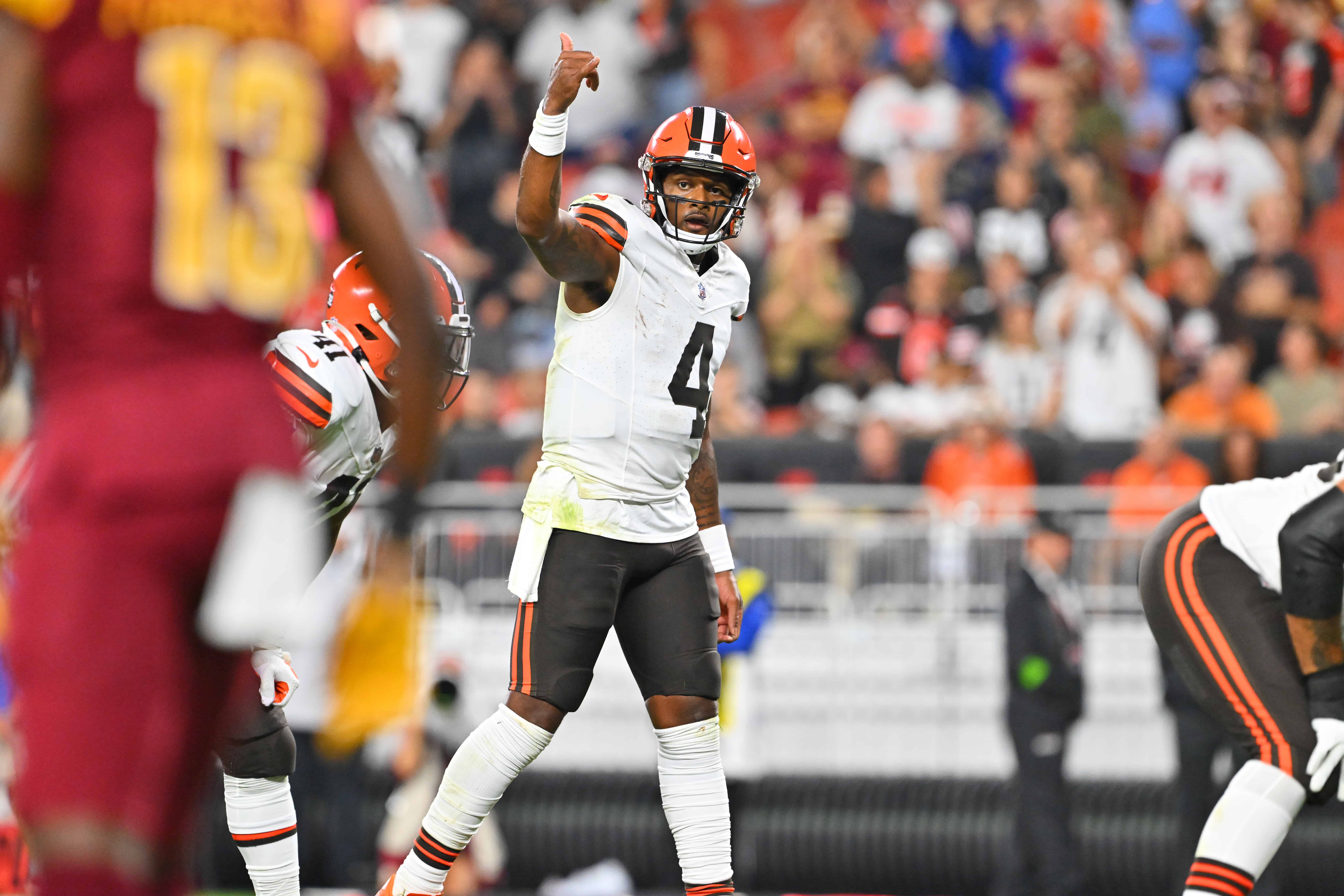 Cade York's continued woes might have taken some of the pressure off the quarterback.
But that doesn't mean the Cleveland Browns' fortunes aren't still tied to Deshaun Watson's successful comeback.
And Ken Carman of Cleveland's 92.3 The Fan says Watson has to show something this week to win fans.
Deshaun Watson and the offense have a chance to raise the confidence level of Browns fans on Saturday according to @KenCarman & @SportsBoyTony . pic.twitter.com/LUlFVUimSo

— 92.3 The Fan (@923TheFan) August 21, 2023
According to Carman, some Browns fans are ready to believe the team has a 2023 playoff run in them.
But many others have been let down too many times to buy into Watson and the latest offseason rebuild.
If those folks are to be won over, Carman says Watson needs to score out of the gate and challenge again thereafter.
Wins and losses don't mean much in the NFL's preseason.
But how certain players perform can raise and lower hopes among fans and analysts alike.
Browns fans are as guilty as other fanbases for putting too much into how second and third-string players do.
Deshaun Watson drops it in the basket to Amari Cooper for the touchdown 🔥

— NFL Notifications (@NFLNotify) August 20, 2023
Dorian Thompson-Robinson might be the best rookie passer so far, but he won't win games from his QB3 spot.
Watson's performance, however, should be under the microscope.
And Carman is correct in saying only a solid game from the Browns' franchise player is acceptable.
Carman came down firmly on the "it's all on Watson" side of a debate with broadcast partner Anthony Lima.
Lima argued the importance of York in a league designed to play close games.
He points out that even the most dominant team in 2022, the Chiefs, won games by an average of seven points.
That one-score point differential makes every field goal important, especially those with games on the line.
Kickers are almost assured of making the difference in several games over the course of a season.
But Carman and other fans want to feel better about Watson's ability to keep games that close first.