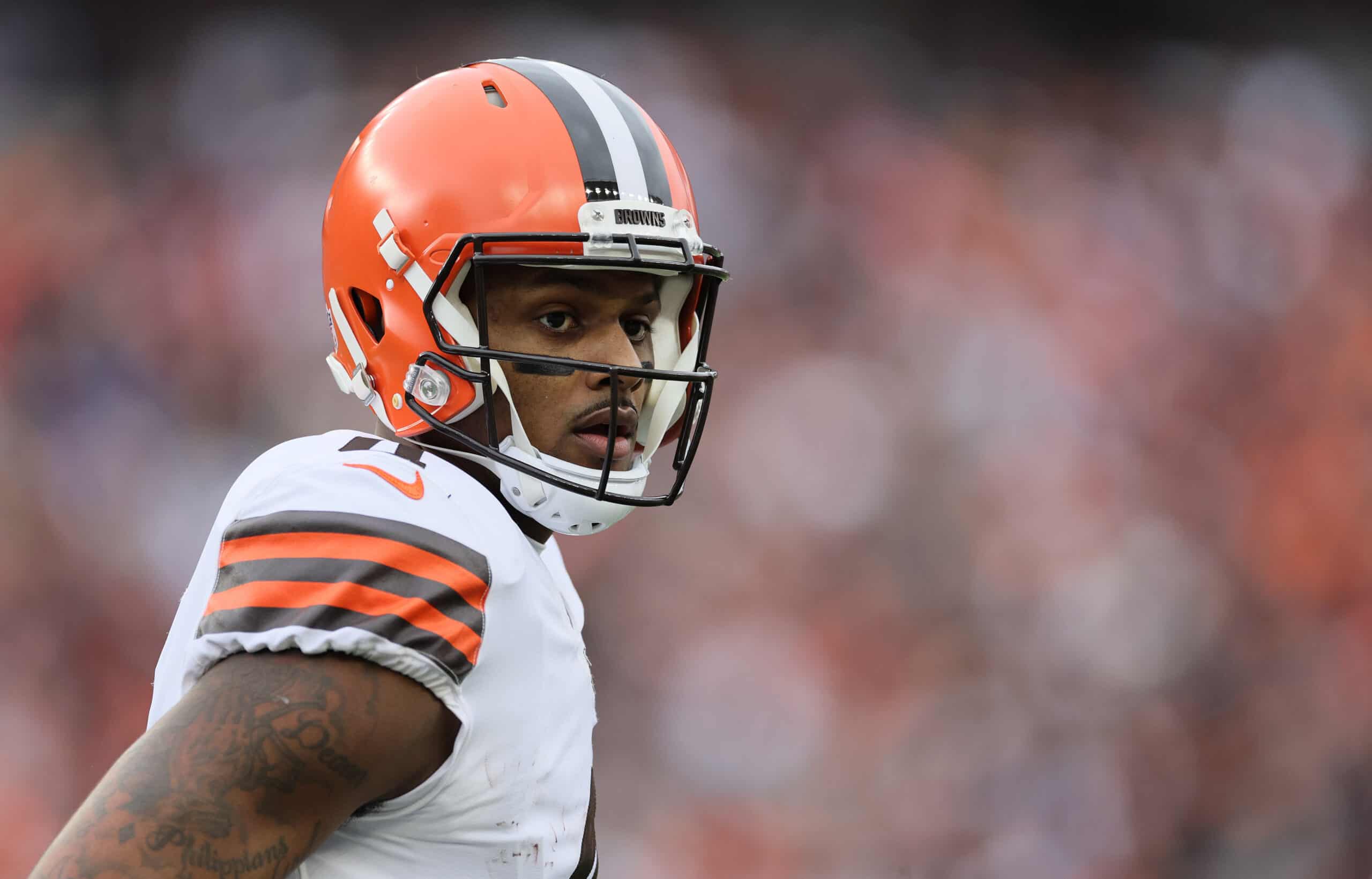 It might be hard to believe in a team that has disappointed so many for so long in so many ways.
But a particularly brutal record prediction by Adam Rank has Cleveland Browns fans incredulous.
Rank told his NFL Network audience that he expects the Browns to win just six games in 2023.
Can the Browns get back to the playoffs? Here is how I see the schedule breaking out for them. Via @nflnetwork #browns pic.twitter.com/EfwBBebocG

— Adam Rank (@adamrank) August 8, 2023
If his prediction wasn't bad enough, Rank cavalierly wrote off Cleveland's chances against some weak opponents.
Surprisingly, Rank predicts the Browns will sweep the Steelers and go 4-2 in the toughest division in football.
But then he has them going 2-9 against the rest of their fourth-place schedule, losing to the likes of Houston and Denver.
What Everyone Else Thinks 
Rank's role as a fantasy analyst might explain his prediction, which seems unreal to Browns fans.
But he is far from the only analyst to predict doom and gloom for the 2023 Browns.
Most of the oddsmakers in Vegas put the over-under for Cleveland victories at 9.5.
Now that the schedule has been released, Vegas has placed the over/under on wins for the Cleveland Browns at 9.5.

Are you taking the over or under 9.5 wins?#Browns #DawgPound#AgentJO pic.twitter.com/vgSkFOkFYy

— FantasyHolics (@FantasyHolics1) May 22, 2023
But analysts and pundits from publications like Sports Illustrated and Bleacher Report predict 7-8 wins.
Even those who think Cleveland will top .500 are uncertain about the playoffs.
ESPN and Fox Sports think nine wins are in the offing, and USA Today's Nate Davis predicts the Browns win 10.
But even Davis thinks the Browns finish last in the AFC North and out of the playoffs.
Predictions aside, there is one factor that has most analysts hedging their bets.
Everyone agrees the Browns' success is tied directly to Deshaun Watson.
Even the writers predicting 7-8 wins believe the Browns can be a contender with a strong bounce-back from Watson.
#Browns Deshaun Watson said his 3-3 record last year as QB was what it was and he's ready to move forward this season. pic.twitter.com/9LH46vuyXv

— Fred Greetham (@FredGreetham9) August 9, 2023
And some are already changing their projections after watching the Browns QB in camp.
That is why predictions this early are notoriously unreliable.
Teams are still tweaking rosters, players are getting injured, and rookies are just getting acclimated.
But even considering the variables, Rank's six-win prediction doesn't seem real.