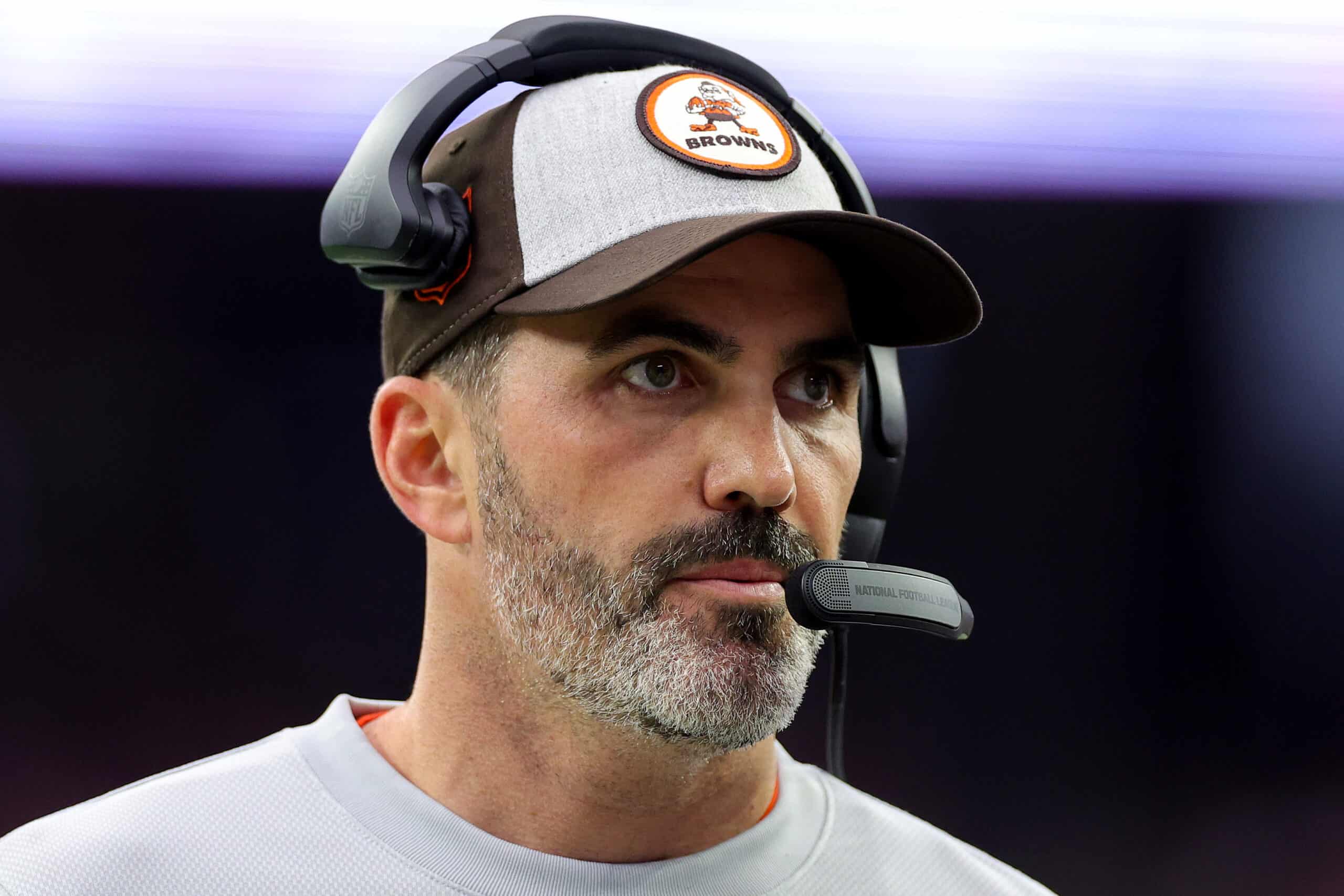 Barely 12 minutes into the Cleveland Browns' game, Deshaun Watson found himself flat on his back and woozy.
And it appeared that he just threw his second interception against the Colts.
To that point, he had thrown 5 passes – all of which came in short or soft.
Despite being cleared for a concussion, Watson's day was over, something ESPN's Tony Rizzo praised.
.@TheRealTRizzo is giving Stefanski major props for sitting down Watson yesterday after the big hit. pic.twitter.com/CEa9jetfGj

— ESPN Cleveland (@ESPNCleveland) October 23, 2023
Rizzo believes head coach Kevin Stefanski made the right call in benching Watson for the rest of the game.
But the ESPN-Cleveland morning host also said what every fan watching the game was thinking.
Why was Watson on the field to begin with?
"That guy (Watson) did not belong on the football field," Rizzo said. "He looks absolutely lost. He looked like… something was wrong with him."
Stefanski was right to bench his starter, but Rizzo thinks the coach needs to explain more about Watson's situation.
Still No Clear Answers From Stefanski
Watson's injury was described as a rotator cuff sprain that affected the quarterback's passing strength.
His only completion was to Donovan Peoples-Jones, who fell trying to secure the low delivery.
On his first interception, the CBS announcer said Watson couldn't expect the free safety to get over for the pick.
But maybe the defender doesn't get there from mid-field if the throw is delivered at Watson's normal velocity?
Deshaun Watson with another interception.

Wow, this is turning into a nightmare for Cleveland.

— NFL Notifications (@NFLNotify) October 22, 2023
Watson's second pick was overturned, but the receiver had no chance on that underthrown ball, either.
After the game, Stefanski declared Watson the starter for Week 8 even as Watson said he wasn't sure if he could go.
On Monday, the coach called Watson "day-to-day," continuing the mystery of Cleveland's quarterback room.
And it leaves us with another Rizzo quote to ponder, "What is going on?"