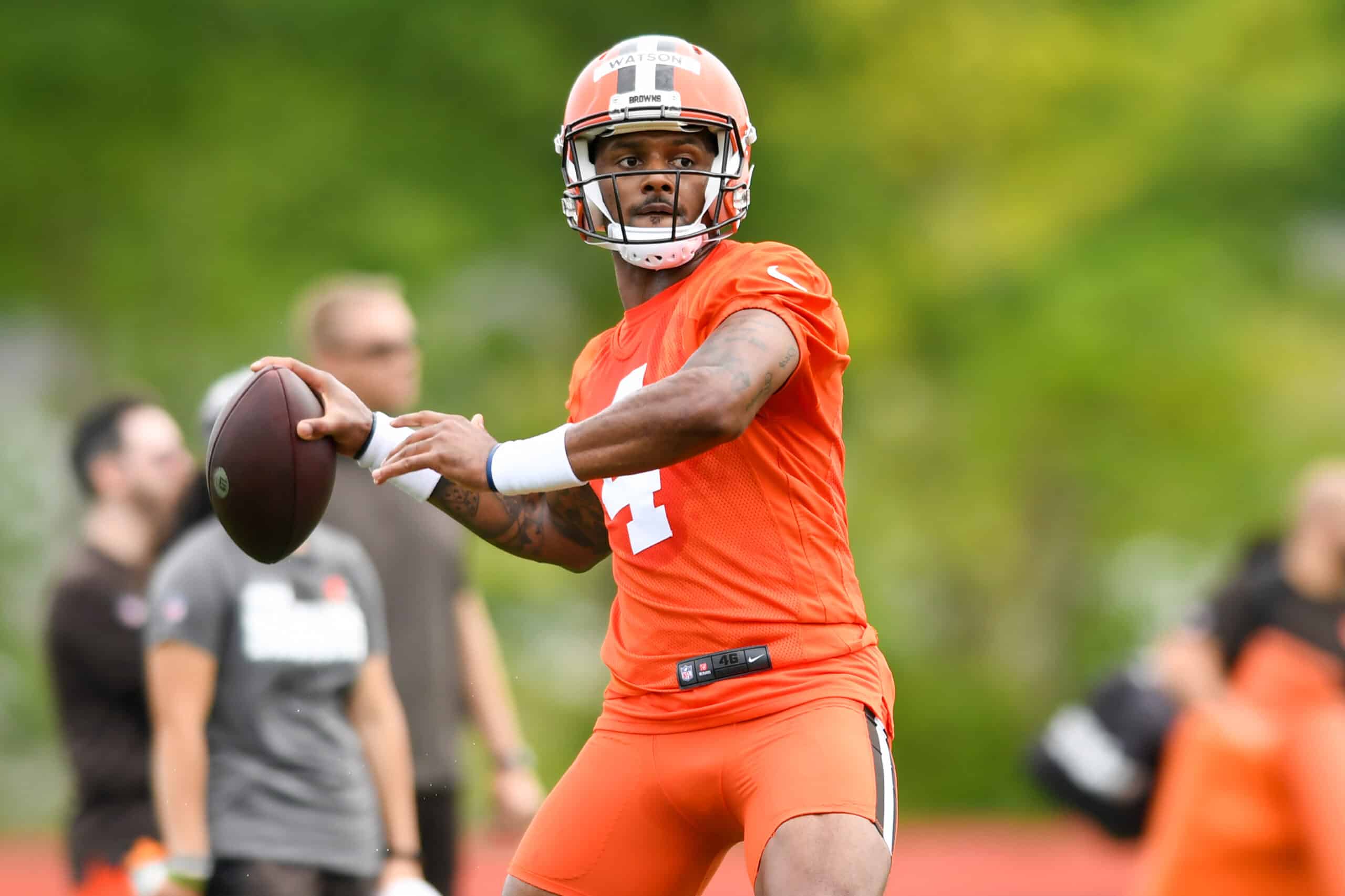 Deshaun Watson left Cleveland Browns fans unimpressed after his 6-game debut in 2022.
But anybody and everybody with a stake in the game say they expect much greater things this time around.
That's one reason fans are anxious to watch the Browns' Friday exhibition against the Commanders.
Deshaun Watson is among the starters tabbed to play in Cleveland's only home exhibition game.
But ESPN-Cleveland's Tony Rizzo warns fans not to expect too much in his latest radio rant:
"They're going to let him go out there and play and I think he needs to play," – @TheRealTRizzo on Deshaun Watson.

What are your expectations for Watson and the first team offense on Friday night? pic.twitter.com/yVS5TUiNiK

— ESPN Cleveland (@ESPNCleveland) August 10, 2023
"They're going out there to get in and out of the huddle, to call plays. You need to do this a few times before going out there September 10th. He needs the reps."
Rizzo thinks it is smart for Watson to set the bar low on expectations this week.
And he predicts fans will overreact to whatever happens, but especially if Watson does not look good.
If the Browns go 3-and-out or just 5 plays and punt, Rizzo expects his callers to rant about how awful Watson looks.
To which he reminds his listeners that it is essentially Week 1 of the exhibition season.
And he suggests the only goal for Watson should be, "Don't get hurt."
Rizzo Is Right To Set Low Bar 
Kevin Stefanski is among those with low expectations of his offense Friday.
While he hopes they look sharp and execute well, he will only give them a few vanilla plays to work with.
Cleveland's preseason playbook is nothing like their regular season scheme.
We learned that last year when we heard Watson saw the plays for the first time in Week 11.
Deshaun Watson first touchdown in over 700 days.pic.twitter.com/GEsc0L0UCx

— Dov Kleiman (@NFL_DovKleiman) December 11, 2022
But after all the hype about how good he looks in camp, fans can't be blamed for higher hopes.
By all accounts, Watson looks like a completely different player than we saw in 2022.
Mentally and physically, he is in better shape and better prepared for this season.
And who would it hurt for him to score a touchdown or two against the Commanders?