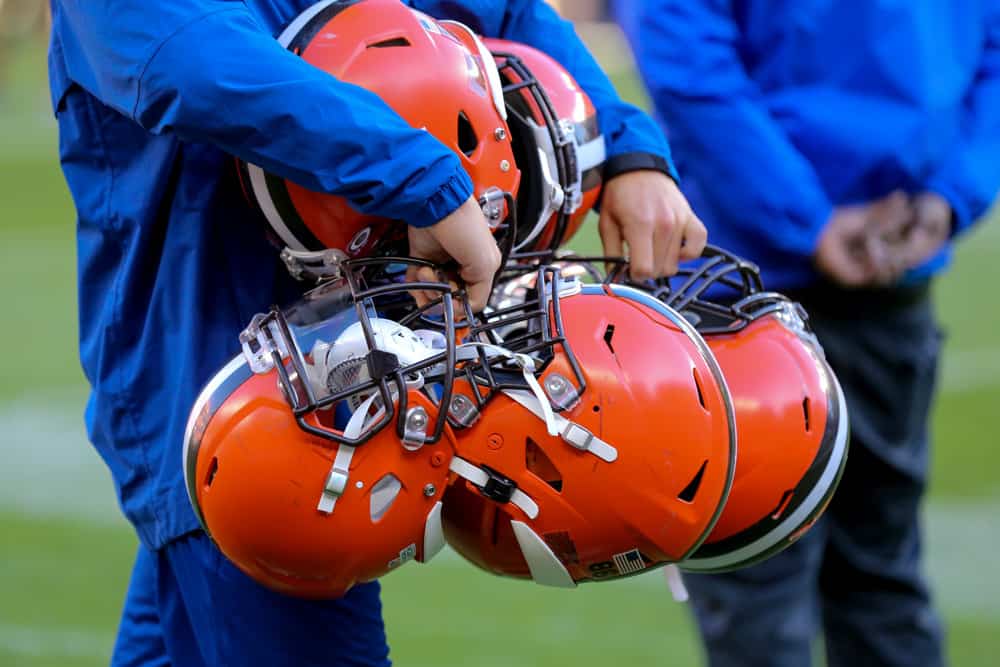 Andrew Berry gave Jim Schwartz and Cleveland Browns another gift late yesterday.
Veteran defensive tackle Shelby Harris joined the team on a one-year deal worth up to $5.5 million.
This completes a total overhaul of the defensive line and fortifies Schwartz's reliance on strong play from the unit.
We have signed DT Shelby Harris 🙌

📰 » https://t.co/jjYNAepCIr pic.twitter.com/2PLhZXBWnr

— Cleveland Browns (@Browns) August 10, 2023
And as usual, Browns fans were quick to react to the news.
To say expectations are high for the 10-year veteran might be an understatement.
But the Vicious Brownie isn't an outlier among Cleveland fans.
We're there……… pic.twitter.com/1fdGHDkJsu

— ViciousBrownie23♍ (@RioV823) August 10, 2023
Others went right to the statistical implications.
Cleveland's defensive line was not a strong point last year.
And if not for Dalvin Tomlinson, Harris would settle in as the team's top lineman.
Shelby Harris had 44 tackles in 2022. That would've been the most of any Browns defensive tackle last year.

This signing is a MASSIVE upgrade. pic.twitter.com/NXbCU8LglK

— Nick Karns (@karnsies817) August 9, 2023
More analytical-minded fans went right to the Pro Football Focus assessments.
And they found an interesting and impressive assessment to share.
Per PFF, Cleveland might have the best defensive line in the NFL right now.
With the signing of Shelby Harris, the #Browns are now the only team in the #NFL with 2 DTs & 2 DEs who graded out as top 20 players at their respective positions last year, according to @PFF pic.twitter.com/uAmcdqDBcS

— Mikey McNuggets (@MikeLucasTV) August 10, 2023
Fans' Joy Is Hard To Contain
But overall, the fans reacted with joy and surprise at the news.
Harris raised hopes when he was in camp last week.
When he left without a contract amid rumors of more visits, expectations died down.
— The_Brownie_Elf (@TheBrownieElf1) August 10, 2023
Only to be resurrected again, a testament to the faith of the Browns fans everywhere.
Whether that faith rides with a Top Dawg or a more traditional higher power mattered little.
There were plenty of Hallelujahs and Amens among the reactions.
— Mikewach32 #D4L (@mikewach32) August 10, 2023
But the power appreciated most by Browns fans resides in Berea.
Andrew Berry earned the praise of a good percentage of social media posters.
And followers can find plenty of fire-eyed versions of the Browns general manager.
— Connor (@_Connor_Miller) August 10, 2023
The only thing left now is to see how things play out on the field.
And if the expectations of Browns fans are met, Cleveland is in for a banner season.