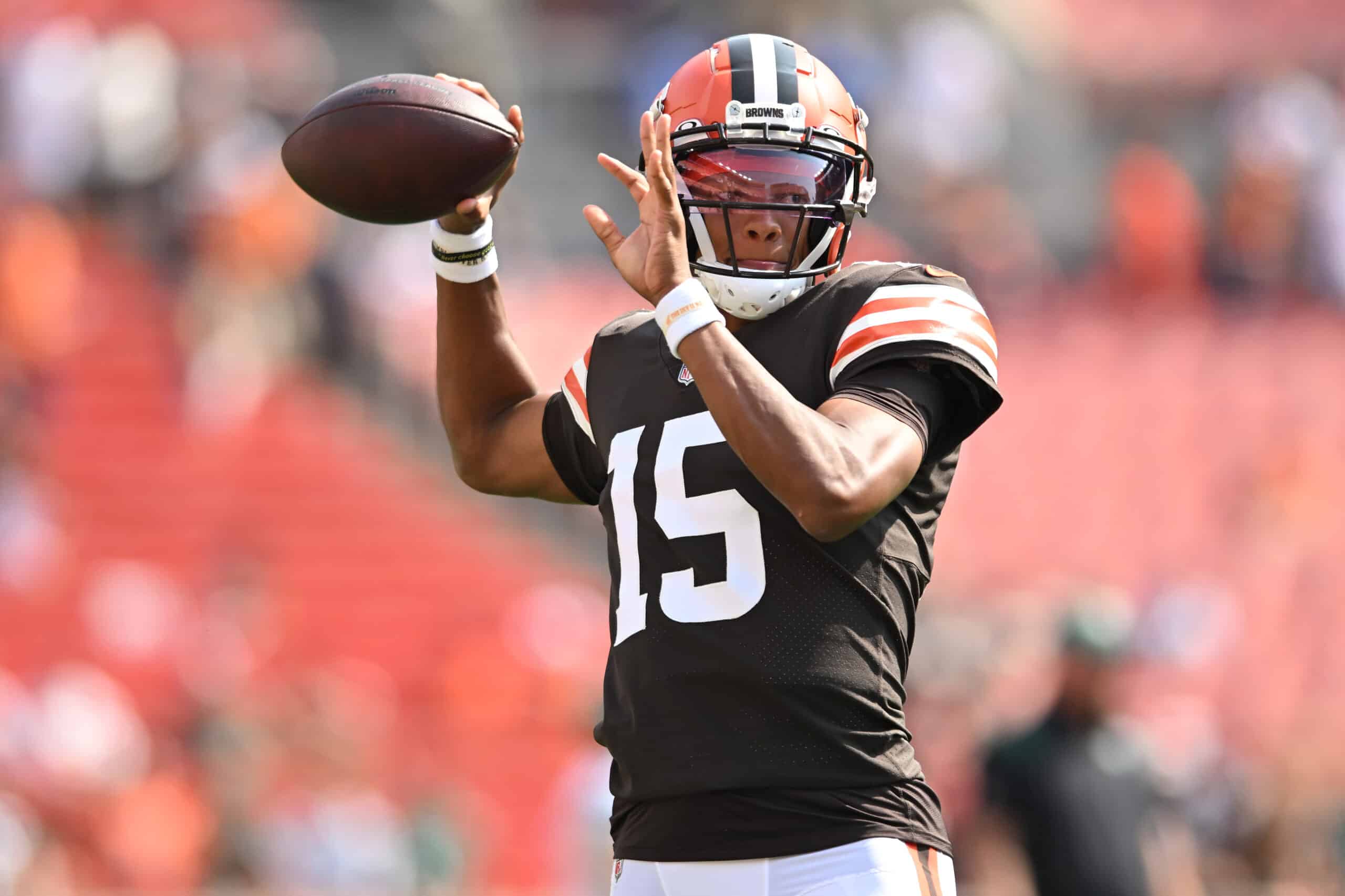 The Cleveland Browns just made a somewhat surprising decision.
Despite just naming him QB2, they decided to trade Josh Dobbs to the Arizona Cardinals and promote rookie Dorian Thompson-Robinson.
Thompson-Robinson has been fairly impressive throughout the course of training camp and the preseason, and he's drawn very positive reviews from beat writers and even some of his rivals.
However, ESPN insider Tony Grossi believes it was a risky bet, as Thompson-Robinson has yet to face a competitive defense, and he might struggle if he has to be on the field early in the season.
"I do think it's risky," – @TonyGrossi on the Browns trading Josh Dobbs and giving the reigns to DTR as QB2. pic.twitter.com/qFdmMyNqwV

— ESPN Cleveland (@ESPNCleveland) August 25, 2023
That makes perfect sense, as the regular season isn't anything like the preseason, but the Thompson-Robinson does come with more experience than the average rookie.
The 23-year-old decided to go back to UCLA for an extra year, becoming a five-year player after the NCAA granted an extra year of eligibility due to the COVID-19 pandemic, getting even more time to work on his craft and polish his game.
Still, making the transition to the pros is complicated, and even a guy with his experience at the collegiate level could and should struggle early, but his upside is definitely higher than Dobbs', regardless of how experienced he is.
Moreover, the Browns have potentially one of the best quarterbacks in the game in Deshaun Watson, and except from one year, he's been quite durable, so injuries shouldn't be much of a concern.
And even if he's forced to miss time for whatever reason, his backup seems to be more NFL-ready than the average rookie quarterback.