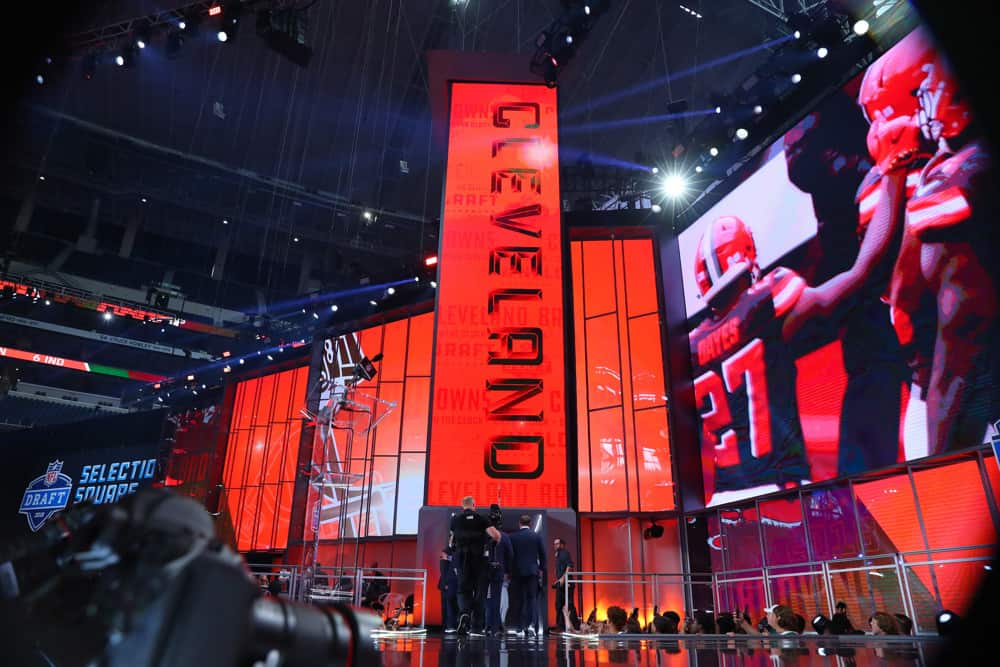 The Cleveland Browns did not have a first or second-round pick in the 2023 NFL Draft, as they traded their first-round selection to the Houston Texans last year for quarterback Deshaun Watson and their second-round pick to the New York Jets this offseason for wide receiver Elijah Moore.
But they were still active, as they had eight picks and made some selections that could turn out to be diamonds in the rough.
The Browns' final pick was at No. 229 in the seventh round, and they ended up trading it to the Baltimore Ravens for a sixth-round pick in next year's draft.
Analyst Tony Grossi said he liked the trade, if for no other reason than that it allowed him and the other journalists present to leave early.
.@TonyGrossi is loving that Berry traded that last draft pick of the day 😂😂😂 pic.twitter.com/v104F4NCXU

— ESPN Cleveland (@ESPNCleveland) April 29, 2023
The first player Cleveland took was wide receiver Cedric Tillman from the University of Tennessee at pick No. 74.
The team acquired that No. 74 pick in the Moore trade, and with it comes a player who had 417 yards and three touchdowns in 2022 despite playing in just six games because of a sprained ankle.
The year prior, Tillman put up 1,081 yards and 12 touchdowns for the Tennessee Volunteers.
The No. 98 pick yielded defensive tackle Siaka Ika from Baylor University, a player who the Browns are hoping will shore up their poor run defense that ranked 25th in rushing yards allowed and 29th in rushing touchdowns allowed last season.
Cleveland also took Northwestern University cornerback Cameron Mitchell at No. 142 in order to beef up their depth in the secondary.