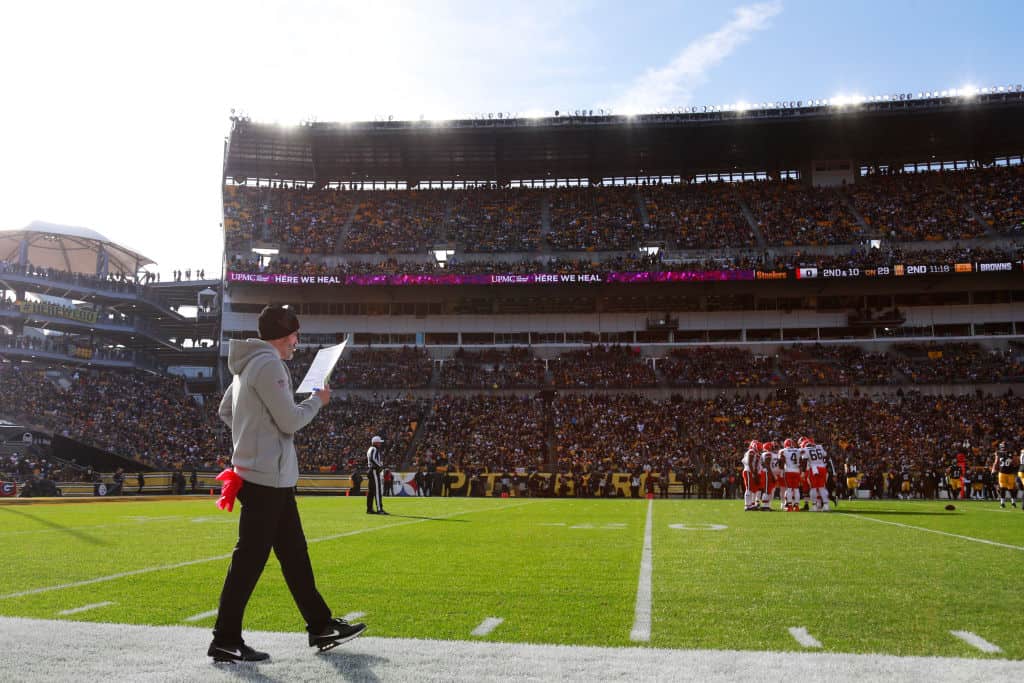 With the Cleveland Browns' regular-season schedule set to be released soon, everybody's speculating about the potential primetime games next season.
However, Tony Grossi would urge the fans to pull the brakes on that.
Per Grossi, the Browns are a tier below the teams the league believes could be "surprisingly good" next season, citing the New York Jets and Jacksonville Jaguars in the AFC, and the Detroit Lions in the NFC.
How many primetime games do you think the #Browns are going to have this year? Call your shot!

Presented by @FDSportsbook pic.twitter.com/pxGQPOlzGn

— ESPN Cleveland (@ESPNCleveland) May 10, 2023
Grossi claims the league usually determines the "teams to watch" in a season and they like to add some teams that might shock the world, and he believes the Browns are slightly below those three aforementioned franchises as of now.
Nonetheless, he did add that the networks often look to get at least one Browns game because of how big and passionate a fanbase they've always had, so there's always hope.
Also, let's not forget about the fact that the league could simply decide to flex some games out of their primetime slots, so there's no reason to think they couldn't swap them with a Browns game if the team performs as well as the fans hope they will.
Jim Schwartz is expected to revamp their struggling defense with all those new additions, and Deshaun Watson should be closer to the player he was with the Houston Texans after a full season under Kevin Stefanski's tutelage.
Also, this team will make a strong push for a playoff berth, so you better believe they'll have at least one primetime game, even if it's not in the regular season.