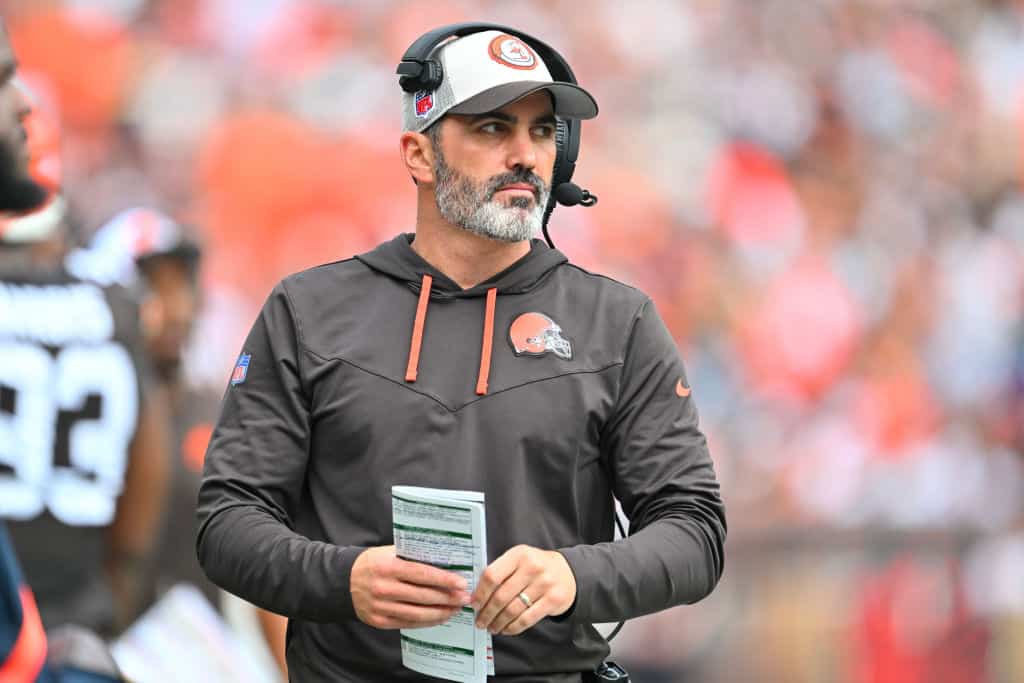 To say that it's been a tough couple of years for the Cleveland Browns would be a bit of an understatement.
Kevin Stefanski's tenure in charge of the team was promising at first, even making it to the playoffs against all odds.
But after consecutive seasons without a postseason berth, it's safe to assume that he's on the hot seat this time.
That's why panelists at ESPN Cleveland asked Browns insider Tony Grossi whether the players still have faith in Stefanski.
While he seemed a little dubious at first, Grossi acknowledged that the confidence and faith were still there in the locker room.
"I think it's still there," – @TonyGrossi on if the Browns players still believe in Kevin Stefanski. pic.twitter.com/9ByIiOBXkp

— ESPN Cleveland (@ESPNCleveland) October 13, 2023
As for himself, he admitted that he still has faith, but he's 'stretching it' every single week.
Truth be told, Stefanski has had some solid moments and impressive games as a member of the organization, although his decision-making and clock management have also been the subject of debate more often than not.
He's by no means an elite coach in this game, but to say that he's done a bad job in charge of the Browns could be a bit unfair, considering the hand he's been given.
Even so, there should be no more room or time for excuses anymore.
The Browns' front office went to great lengths to revamp their defense ahead of the season, not to mention the huge investment they made to get Deshaun Watson under center.
There's no reason to believe that this Browns team couldn't be a Super Bowl contender, and anything short of a deep postseason run might cost Stefanski his job.