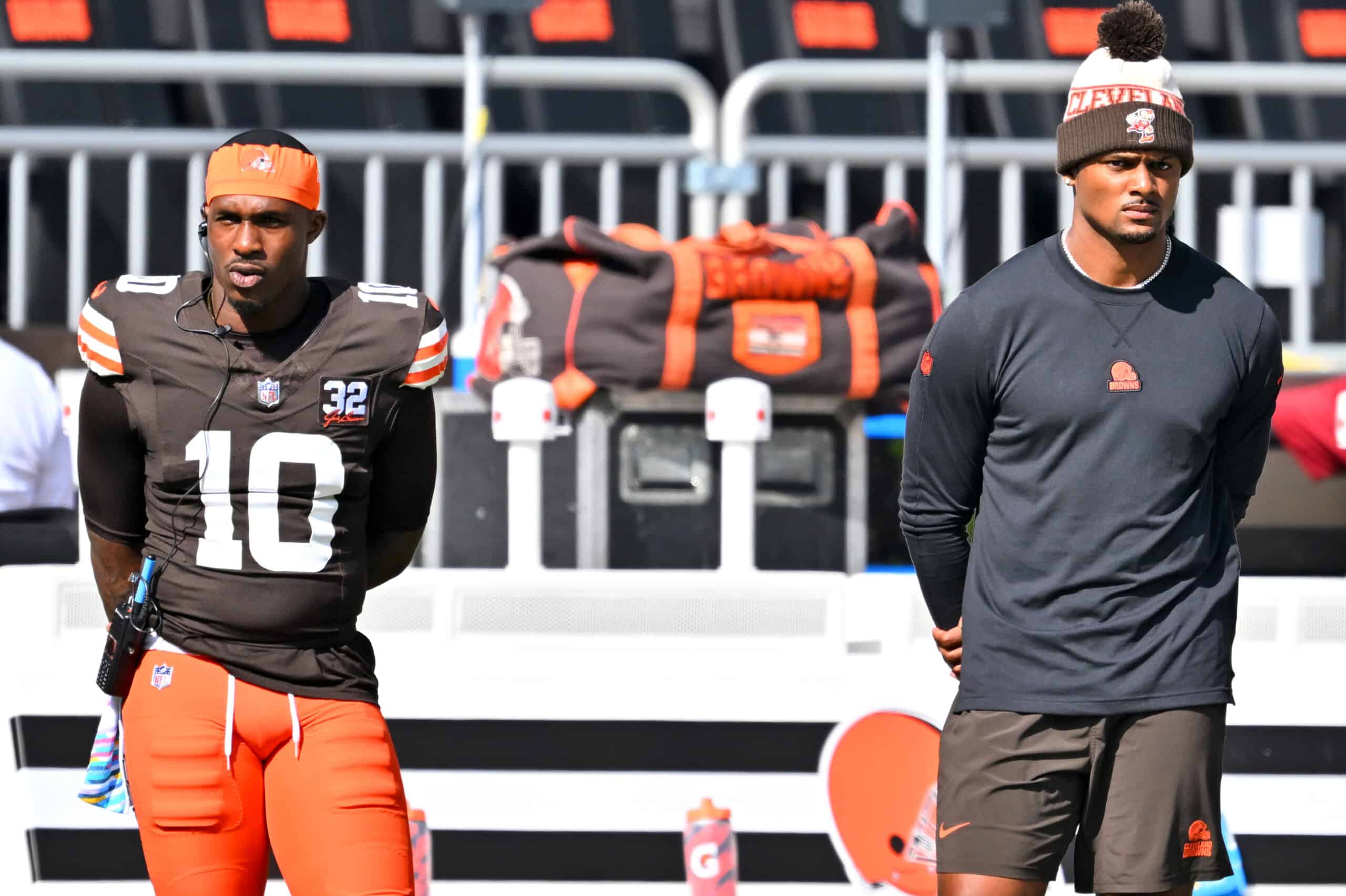 There has been a lot of talk about the Cleveland Browns' locker room and how Deshaun Watson's injury could take a toll on his reputation among his teammates.
Watson was reportedly very liked within the locker room, as he was seen as a guy who would lead by example, not to mention the multiple trips and workouts he hosted to try and get everybody on the same page.
Still, with him ruling himself out of the game vs. the Baltimore Ravens shortly before kickoff, and now not playing vs. the San Francisco 49ers despite being medically cleared to play, some are worried about the consequences it could have in the locker room.
Notably, that's nowhere near the case when it comes to backup P.J. Walker, who's reportedly earned the praise and respect of everybody around the organization (Via Kimberley A. Martin).
Deshaun Watson has a rotator cuff contusion that is preventing him from being able to throw and drive the ball with velocity.#Browns players I've talked to praised PJ Walker for being a "dawg" and have told me "don't be surprised" if he plays really well on Sunday https://t.co/6PQMiaQgOh

— Kimberley A. Martin (@ByKimberleyA) October 13, 2023
Martin reports that Watson — who won't be available to play vs. the Niners on Sunday — is currently dealing with a rotator cuff ailment that prevents him from being able to throw and drive the ball with velocity.
She also says that everyone in the locker room is rooting for Walker, who's been called a 'dawg,' and his teammates wouldn't be shocked to see him fare quite well as a starter.
Walker was a standout during his days with the XFL, but he's gotten mixed results — mostly negative — as an NFL starter.
The Niners have one of the worst defenses in the game, and it'll be a major challenge for him, but at least he has the support of his teammates.