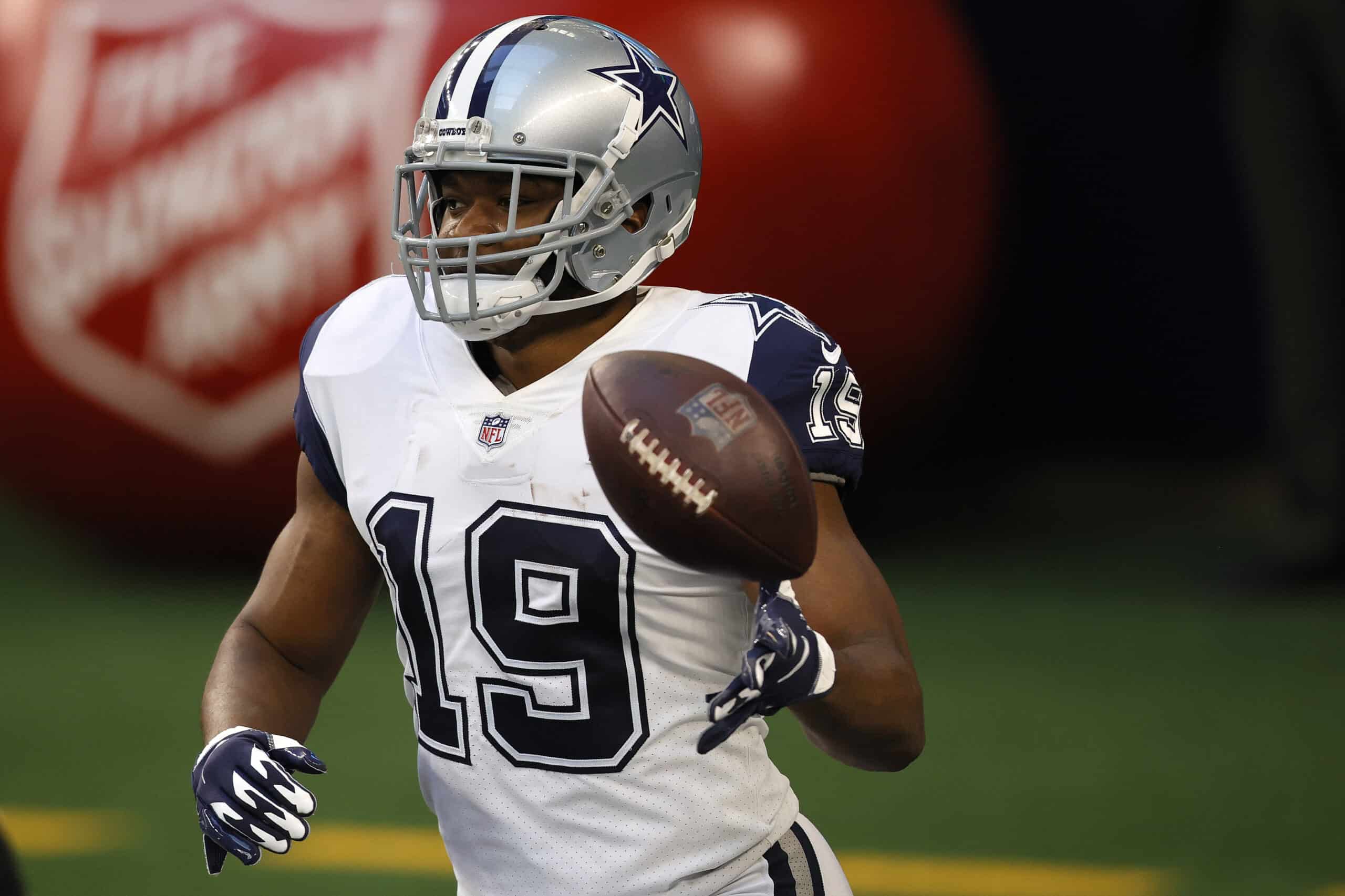 With the official opening of NFL free agency just days away, player speculation and movement are at the top of every sports news story.
Although he has stated that he would like to stay in Cleveland, it is doubtful Jarvis Landry will remain with the team.
The Browns' first pick in the 2022 NFL draft has been widely mocked as a receiver.
However, Cleveland will need more than one pass-catcher to be competitive next year.
With the Chargers' Mike Williams and the Bucs' Chris Godwin seemingly off the market, who else could the Browns target in free agency?
Buccaneers place franchise tag on WR Chris Godwin. (via @RapSheet) pic.twitter.com/LxixIeHQ1J

— NFL (@NFL) March 8, 2022
Amari Cooper a Possibility?
Jake Trotter of ESPN recently wrote a story about his thoughts on the Browns' off-season moves.
Trotter explained that, since it looks like Cleveland is committed to Baker Mayfield, they need to surround him with top-flight receivers.
Amari Cooper is "likely" to be released by the Dallas Cowboys, according to ESPN's Adam Schefter.
The Cowboys are "likely" to release Amari Cooper, per @AdamSchefter pic.twitter.com/jQlYMUFI0D

— PFF (@PFF) March 4, 2022
Cooper's $20 million base salary becomes guaranteed on March 20.  That means Dallas will have an incentive to trade him before that date.
According to Trotter, that would be a great time for the Browns to swoop in and make a deal with the Cowboys.
2 big #Browns reporters have now alluded to Amari Cooper being the teams top target in free agency, Zac Jackson and Jake Trotter… where there's smoke there's usually fire🤔🤔 pic.twitter.com/zzBtUGqgb4

— MoreForYouCleveland (@MoreForYou_CLE) March 11, 2022
The trade value for Cooper, who is 27 and has played seven years in the league, is a mid-round draft pick.
Of course, Cleveland doesn't need to trade for Cooper before the Cowboys release him.
The team can wait and try to sign him away from other suitors.
Either way, the Browns would have a bona fide number one receiving option and still have the draft to add more weapons.
Dependable Player
Cooper began his NFL career with the Oakland Raiders after being selected fourth overall in the 2015 draft out of Alabama.
In three-and-a-half years with the Raiders, he was consistently one of the best players on the team.
Except for 2017 when he missed a few games and had 48 receptions, Cooper had 70 or more receptions each year in Oakland.
In 2018, he was traded to the Cowboys and continued to be one of the best pass-catchers in the league.
Since arriving in Dallas, Cooper has posted 79, 92, and 68 receptions each of the past three years.
In his career, Cooper has had only two seasons where he had less than 1,000 receiving yards.
WRs with 7,000+ receiving yards and 500+ receptions before their age-28 season:

• Randy Moss
• DeAndre Hopkins
• Mike Evans
• Larry Fitzgerald
• Antonio Brown
• Amari Cooper pic.twitter.com/dCnOXQtpqD

— NFL on CBS 🏈 (@NFLonCBS) March 5, 2022
Furthermore, he has missed only a handful of games in seven seasons.
Pairing Cooper with the likes of Garrett Wilson or Drake London, Cleveland could suddenly be one of the more exciting passing teams in the NFL in 2022.
Browns fans can only hope.