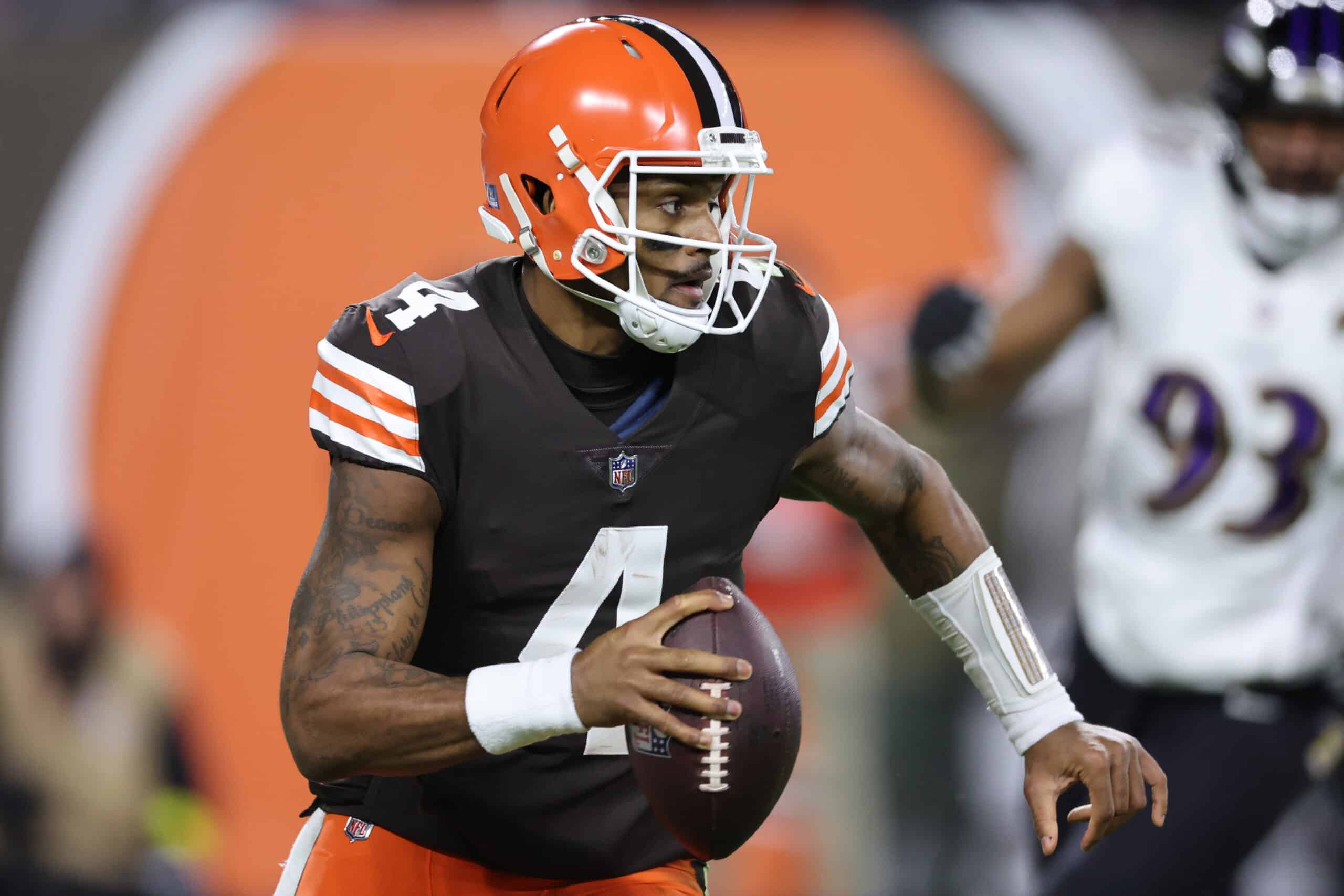 Last year was just a test run, and 2023 is the real deal for the Cleveland Browns.
It is the dawn of a new era for the organization, and as such, the team will look to hit the ground running from day one.
That's why, according to Browns analyst Tony Rizzo, the Browns coaching staff won't take time to develop players, and those who aren't ready to deliver and contribute right away might not even make it past training camp.
"Everything they've been doing, and I mean everything, is based around Jim Schwartz and Deshaun Watson," – @TheRealTRizzo.

Do you think the #Browns are setup to win in 2023? pic.twitter.com/TjToPVTD2M

— ESPN Cleveland (@ESPNCleveland) May 3, 2023
More than that, Rizzo claims that the word around the organization is that every single decision they've made this offseason revolves around two people and two people only: Jim Schwartz and Deshaun Watson.
The Browns brought Schwartz in to revamp their defense after a disappointing season on that side of the field.
The team struggled vastly against the run and allowed plenty of explosive plays, and Schwartz was the best guy available to fix those issues.
They made several big acquisitions to help bolster the defense, so it's evident that has been the biggest point of emphasis thus far.
As for Watson, it comes as a no-brainer, as this will be his first full season with the team and the first full season since that long layoff for his off-field controversies and standoff with the Houston Texans.
The Browns faced plenty of backlash for trading for and then extending Watson, so it's only normal that they'll look to put him in a position to succeed and prove the doubters wrong once and for all.