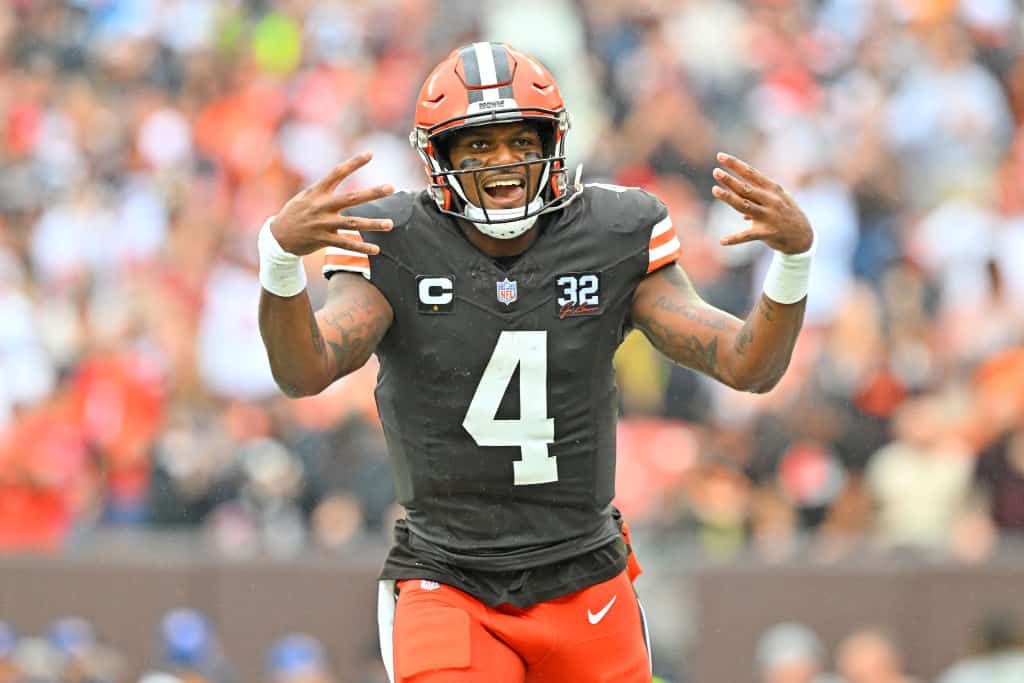 The Cleveland Browns began the 2023 season on a high note.
In Week 1, Cleveland met AFC North rival Cincinnati and humiliated the Bengals, 24-3.
Since then, the team's performance against Joe Burrow and friends has prompted numerous media types to pencil in Cleveland as a possible playoff team.
During a recent interview on the "Ultimate Cleveland Sports Show," cleveland.com's Mary Kay Cabot shared that she believes this year's Browns can handle anyone.
"You know, I think the Browns can beat anyone in the NFL right now," Cabot said. "There's not a team I look at and think that there is no chance against that team. I think when you build so tough through the lines, the offensive line and the defensive line, that's going to give you time to throw the ball, it's going to allow you to run the ball, and it's going to allow you to get to the quarterback. I think it's been a great strategy."
Cabot elaborated that she believes the Browns front office is mirroring what the Philadelphia Eagles have done recently.
Since being promoted to general manager of the Eagles in 2010, Howie Roseman has built a solid roster for Philly that has helped the franchise reach two Super Bowls between 2017 and 2022.
The Eagles won Super Bowl LII in 2017 and lost Super Bowl LVII last season against Patrick Mahomes and the Kansas City Chiefs.
"It's sort of what the Eagles have done," Cabot explained. "Really, really good offensive line, really, really good defensive line. It makes it so you can be in any game, that you can win any game. When I look out there, I just don't see a team that they [Browns] can't beat."
Cabot told the hosts that she believes the Browns will go 11-6 in 2023.
Cleveland will play at Pittsburgh on Monday Night Football on September 18 and then host the Tennessee Titans on September 24 and the Baltimore Ravens on October 1.
Should the Browns reach their bye week undefeated, they will also be in first place in the AFC North.