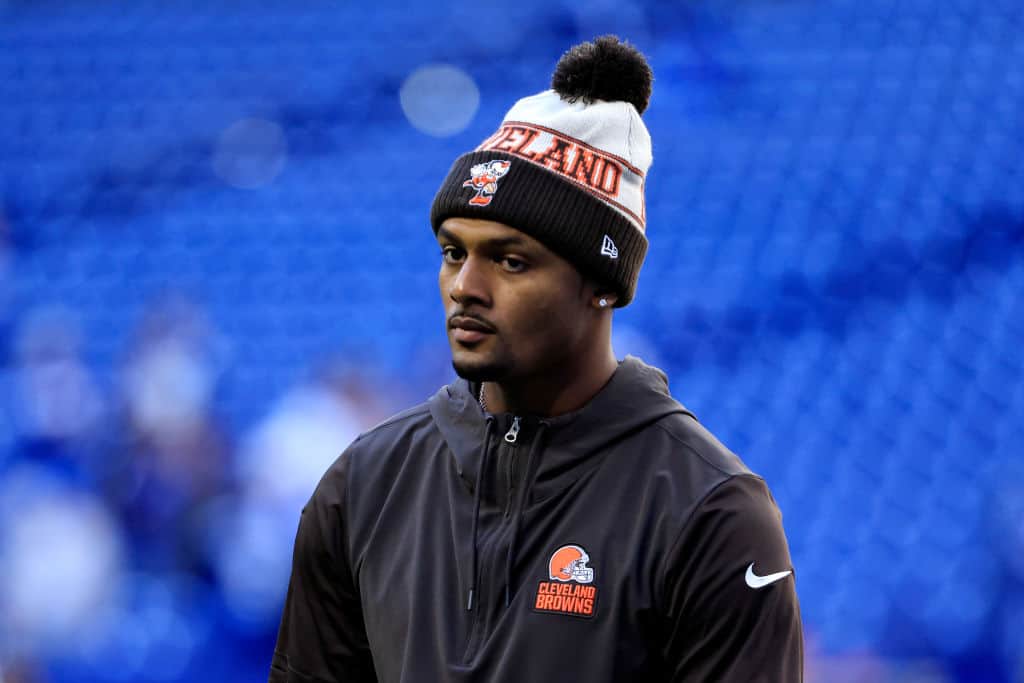 The Cleveland Browns are two days away from another game, and they still don't know whether their starting quarterback will be on the field or not.
Deshaun Watson's injury situation has been talked about to exhaustion over the past month or so, and the fact that he's been medically cleared to play for quite a while and he hasn't has made him look bad.
With that in mind, FS1's Craig Carton pointed out the fact that the team cannot — or at least should not — expect him to sit out this Sunday and then, all of a sudden, be as good as ever when they have to face the Baltimore Ravens and Pittsburgh Steelers later (via The Carton Show on Twitter).
"There comes a point where if I'm a player, I'm like: Look, we're doing enough to win with P.J. I don't want the drama of Deshaun Watson."

— @craigcartonlive on Browns pic.twitter.com/JclTU9tRen

— The Carton Show (@TheCartonShow) November 3, 2023
He also believes that at some point, the players will have to speak up and let the team know that they don't want anything to do with him, as they've already proved that they can win with P.J. Walker at the helm.
The Browns have a championship-level defense, which is why they've been able to weather the storm sans Watson.
They shouldn't have much trouble getting past the Arizona Cardinals on Sunday, even if quarterback Kyler Murray makes his 2023 season debut.
But Watson is at serious risk of losing all of his credibility in the locker room, and no bonding trip or private workout in the offseason would ever change that.
Deshaun Watson entered the season as the most scrutinized player in the whole league, and the last thing he needed was this kind of drama.