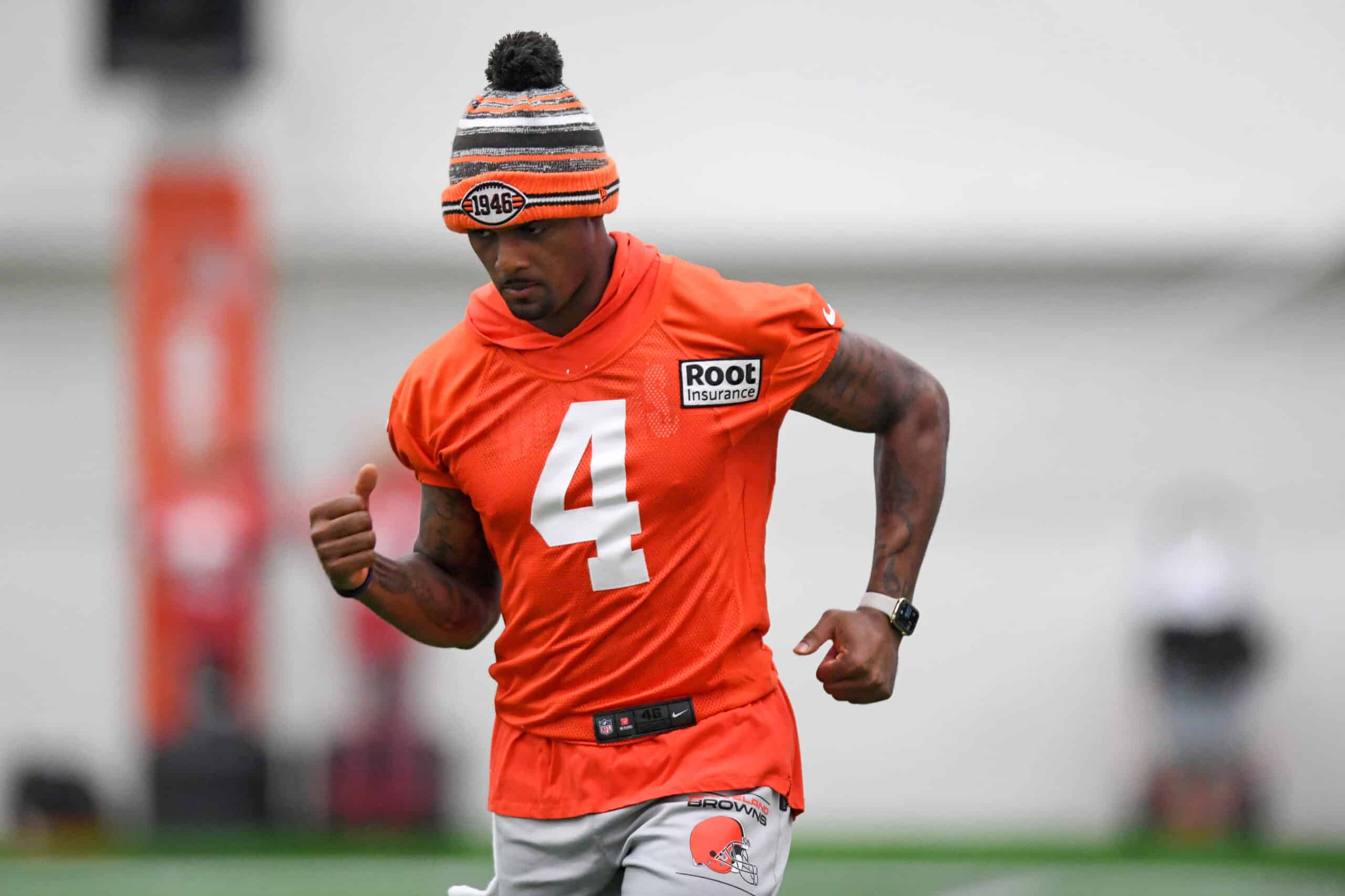 The Cleveland Browns haven't been quite open about Deshaun Watson's actual injury status — and that's maybe because they're not so sure about it either.
Watson was spotted throwing in practice, so there's some encouragement about his availability for Sunday's tilt against the Arizona Cardinals.
However, Ken Carman and Anthony Lima believe it would be best for him and the team to just sit until he's actually ready and back to full strength (via 92.3 The Fan on Twitter).
Both @KenCarman & @SportsBoyTony gave some good reasons why Deshaun Watson may need more time before returning to action. pic.twitter.com/eUr3OjgE8M

— 92.3 The Fan (@923TheFan) November 2, 2023
As mobile as he can be, and even though his ability to extend plays and move around the field hasn't been affected by the injury, he might be on a short leash if he's, in fact, cleared to go.
That's why the two analysts would rather have him heal instead of being limited, and they have a valid point.
One of the things that made Watson great was his ability to improvise and make plays with his feet.
His injured shoulder has hurt his velocity and — allegedly — his accuracy, not his decision-making.
But being limited and all the chatter about him not wanting to play could make him try and do too much, which often leads to mistakes.
P.J. Walker is obviously no Deshaun Watson — and he may not even be a starting-caliber QB — but this defense should be good enough to take care of business against the Arizona Cardinals, so the Browns should look to play it safe with their franchise QB, and think about the future.