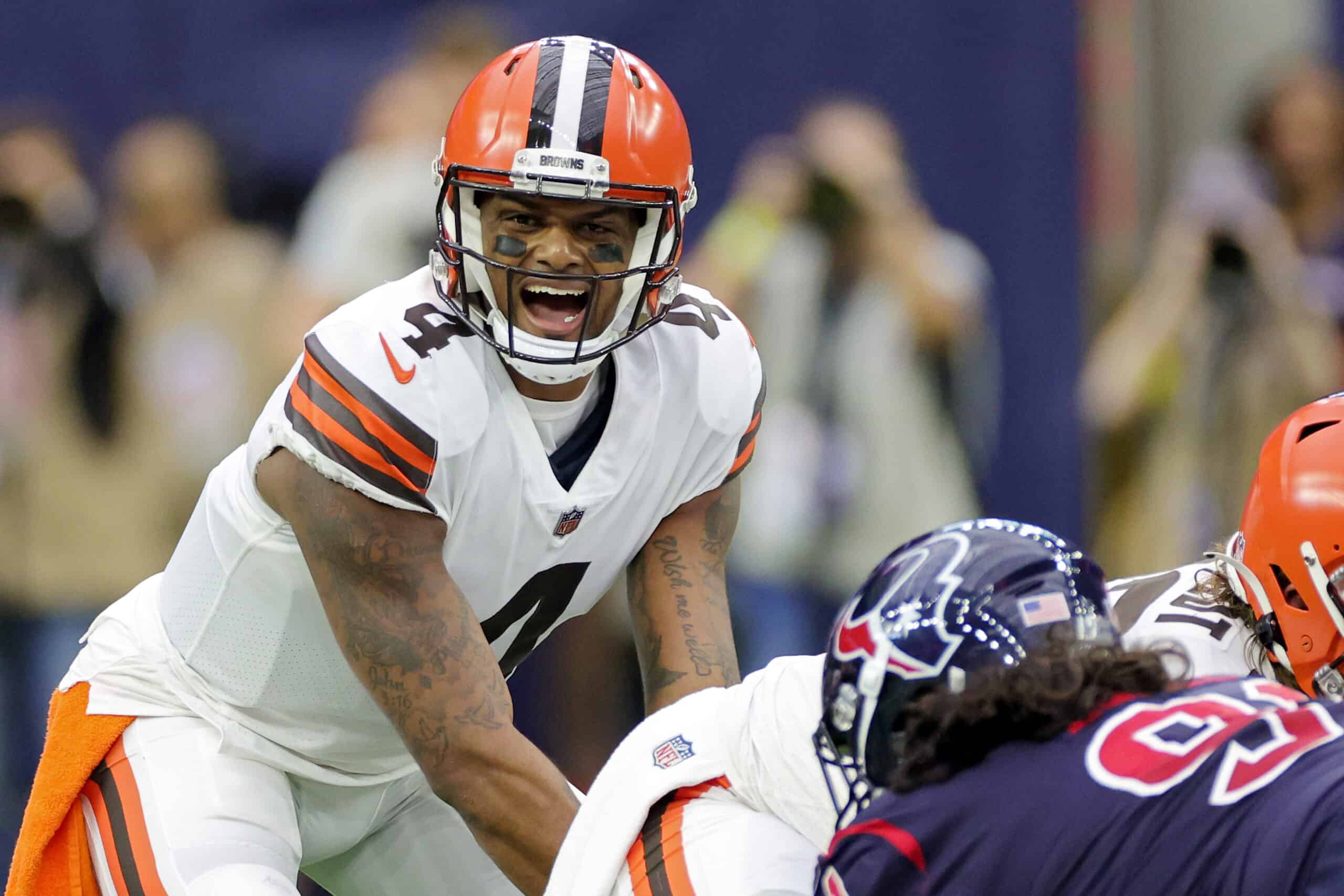 In Week 13 of the 2022 NFL season, quarterback Deshaun Watson played his first official game for the Cleveland Browns.
Cleveland beat Watson's former team, the Houston Texans, that day, but the quarterback didn't do a lot to help.
It was painfully obvious that Watson hadn't played in almost two years as he posted a 53.4 passer rating.
That represented the worst single-game passer rating of his career.
Watson improved slightly during the final five games of the season and ended the year with 1,102 passing yards, seven touchdowns, five interceptions, and a career-worst passer rating of 79.1.
Now that Watson has had an offseason to gel with teammates, work with coaches, and work out the kinks, Browns fans expect to see significant changes.
However, those same fans may need to wait a few weeks before seeing how much he's improved.
The Browns report to training camp today, but how much is Deshaun Watson going to play in the preseason? @Jake_Trotter has a pretty good idea… pic.twitter.com/gwIzi6UNv7

— ESPN Cleveland (@ESPNCleveland) July 21, 2023
According to Jake Trotter, Watson will not play in the Hall of Fame preseason game against the New York Jets on August 3.
"I think I'm like 98% sure," said Trotter recently.
Trotter continued to speculate that Watson would not play in the Browns' third preseason game on August 17 against Philadelphia after a joint practice with the Eagles, or the final preseason game against Kansas City on August 26.
Therefore, according to Trotter, Watson's preseason debut and only appearance will occur against the Washington Commanders.
Before he was shelved after the 2020 season, Watson was considered one of the best quarterbacks in the NFL.
His final year in Houston saw Watson throw for 4,823 yards, 33 touchdowns (both career-highs), and seven interceptions, and add 444 rushing yards and three more scores on the ground.
If he can return to his 2020 form and get on the same page with Cleveland's playmakers, the sky's the limit for the Browns in 2023.