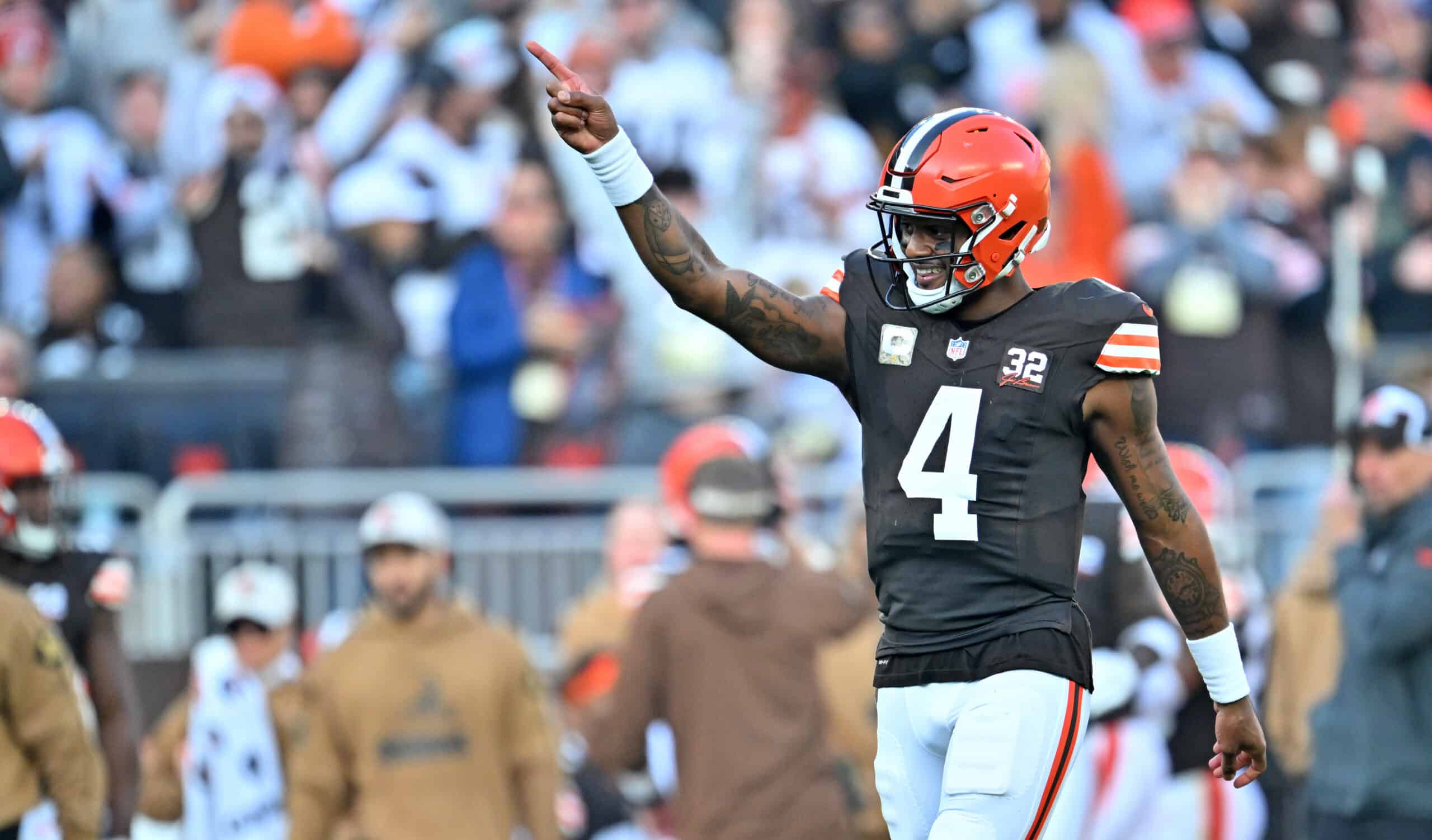 The Cleveland Browns are in for a crucial game on Sunday.
They're set to rematch with the division leaders Baltimore Ravens, this time with Deshaun Watson back under center.
The Ravens demolished the Browns in the first game of the season, but that was with rookie QB Dorian Thompson-Robinson leading the way, so it's not much of a valid precedent.
That's why NFL analyst Craig Carton believes this is going to be the most important game of the Browns' season, as it'll be their only chance to prove to the doubters that they're a legitimate threat.
"This is the biggest game thus far for the Cleveland Browns. If you want people to take you for real as a legitimate threat to make a run, this is the game where you do it."

— @craigcartonlive on Browns vs. Ravens pic.twitter.com/4loABpUDIM

— The Carton Show (@TheCartonShow) November 9, 2023
In the latest edition of The Carton Show, Carton pointed out how close the division is and the fact that the Browns could still take over, which is why they desperately crave a win against the Ravens, which is a team that has historically dominated them.
Everybody knows the Browns have a much-improved team and one of the best — if not the best — defenses in the league, but they need to prove themselves against the Super Bowl contenders.
Also, with all the money and assets they invested to get Deshaun Watson in Berea, they need him to take a step forward and finally prove that he's the guy that can lead them into the future.
Watson has left a lot to be desired since arriving in Cleveland, even when healthy.
But a big performance vs. the strongest rival in the division could rapidly change the narrative around him and make the fans have faith in him again.