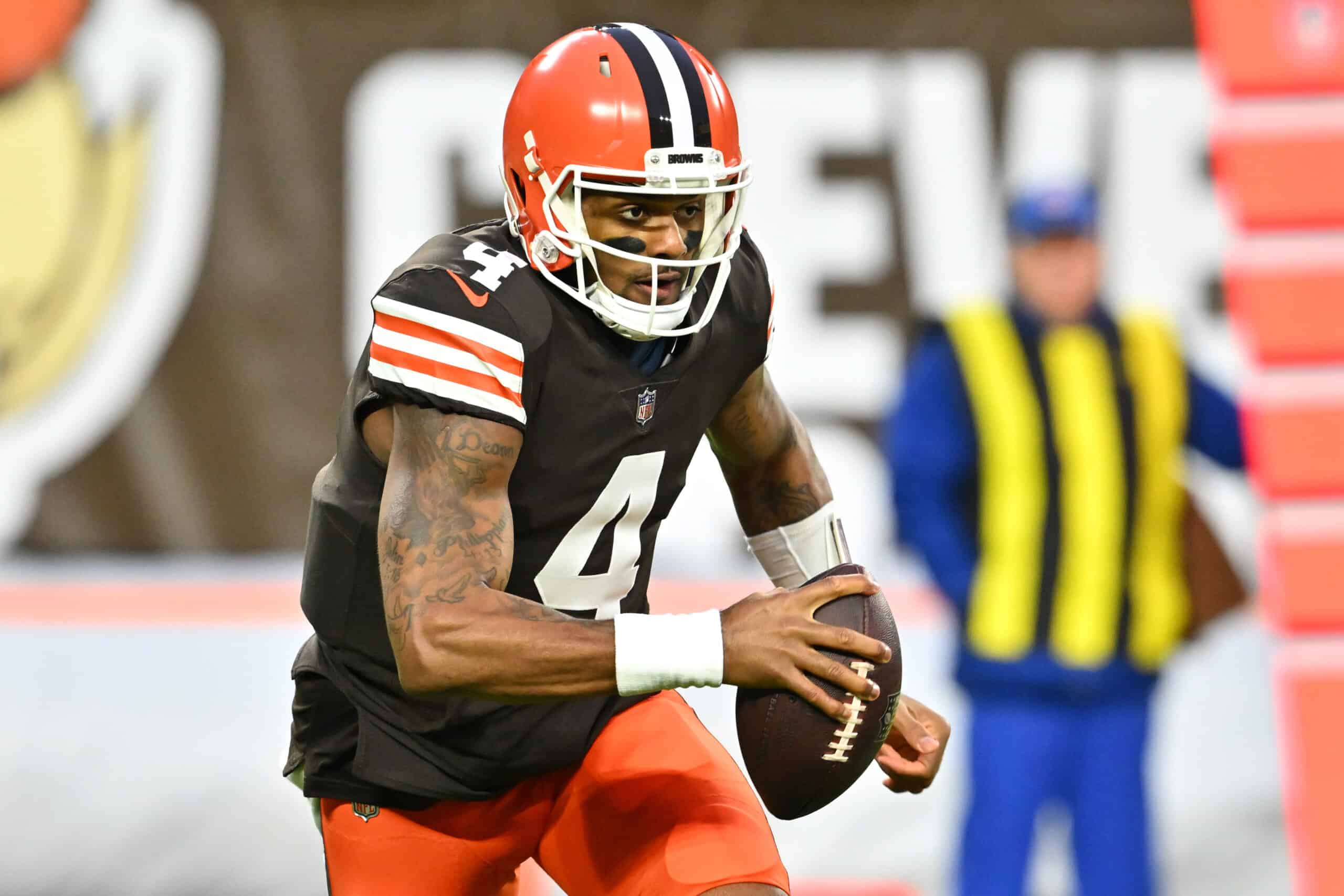 The Cleveland Browns faced a lot of criticism over Deshaun Watson.
They traded for him at a time when he was still tangled up in some serious accusations, despite already having a starting quarterback, and then doubled down by signing him to a market-setting deal.
And while there was no denying that Watson was worth that kind of money when he was with the Houston Texans, he had been away from the game for too long, and it was evident he was going to be suspended once his legal situation passed.
That's why Charles Robinson of Yahoo Sports believes something like that will never happen again in the league.
"I'm looking at the (Deshaun) Watson deal and I'm like, that'll never happen again."@CharlesRobinson & @FourVerts imagine what it would be like for a QB like Joe Burrow to hit the open market on You Pod To Win The Game

🍎: https://t.co/JjWL6KKTBM
✳️: https://t.co/DNX60qq5hX pic.twitter.com/Y3pFYZxJhM

— Yahoo Sports (@YahooSports) May 24, 2023
The only way a player gets that kind of money in a similar situation would be if one of the superstars hit the open market with no restrictions, which seems unlikely, given the league's current structure.
The Cincinnati Bengals would never allow Joe Burrow to be a fully unrestricted free agent, knowing he could cash in on a historically large deal anywhere else.
They could do something similar to what the Baltimore Ravens did with Lamar Jackson by placing him under one version of the franchise tag.
Robinson also states the obvious by saying that the Browns will need Watson to play up to that very same level, citing that he'll have to go against Jackson and Burrow four times a year.
Living up to that deal will be no easy task, and the pressure will be on from the very first second.