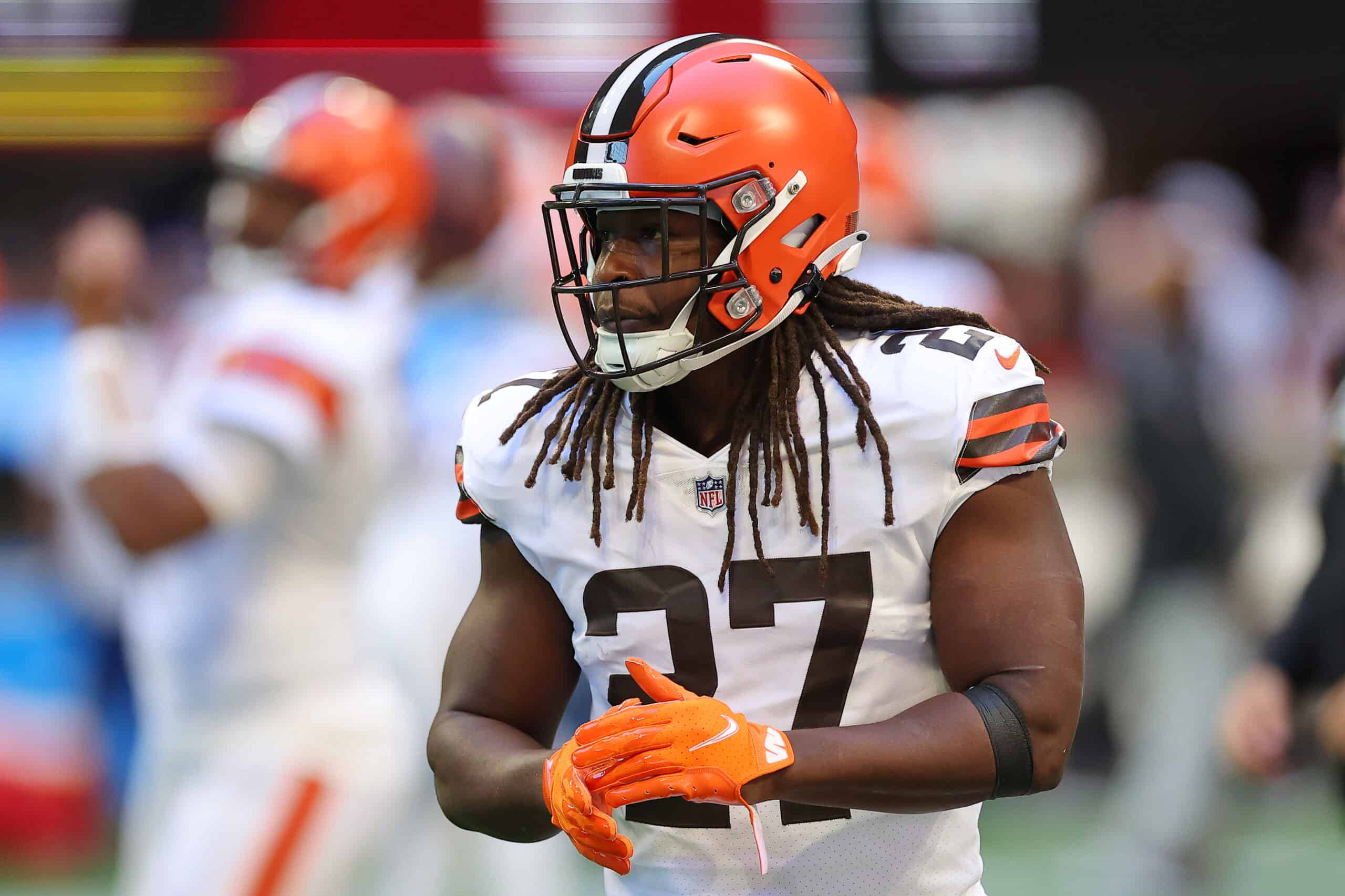 The Cleveland Browns couldn't keep their foot on the gas to keep that two-game winning streak going.
The Seattle Seahawks hit the ground running with a couple of quick scores, and while the Browns were able to weather the storm and get back into the game, they allowed them to get back on top as the clock expired.
Notably, the Browns could've iced the game by converting a 3rd-and-3 late in the game, but they didn't give the ball to running back Kareem Hunt.
Needless to say, the veteran RB wasn't satisfied at all, and he took a shot at the coaching staff for not getting him involved in the fourth quarter (via ESPN's Jake Trotter on Twitter).
Kareem Hunt, on not getting a chance to run the ball on the third-and-3 late: "I didn't get a chance the whole fourth quarter. So it's cool. I don't know. I just go and play my role. … I feel like I could've helped win." Hunt's final touch of the game came w/ 3:36 in the 3Q

— Jake Trotter (@Jake_Trotter) October 30, 2023
Kevin Stefanski and the Browns didn't give Hunt the rock anymore after the 3:36 mark in the third quarter, even though they could've used him to run out the clock and seal the win.
Hunt had 14 carries for 55 yards and one score before that, averaging a decent 3.9 yards per carry.
The Browns had found plenty of success running the ball for most of the afternoon, piling up 155 rushing yards, so it made sense that they kept pushing with that strategy, and they didn't.
At the end of the day, P.J. Walker can only do so much, and having him out there as the starting quarterback gives this team a lower ceiling.
The defense held the Seahawks to 362 total yards and forced a couple of turnovers, but you need to be efficient on offense as well if you want to go toe-to-toe against the best teams in the league.