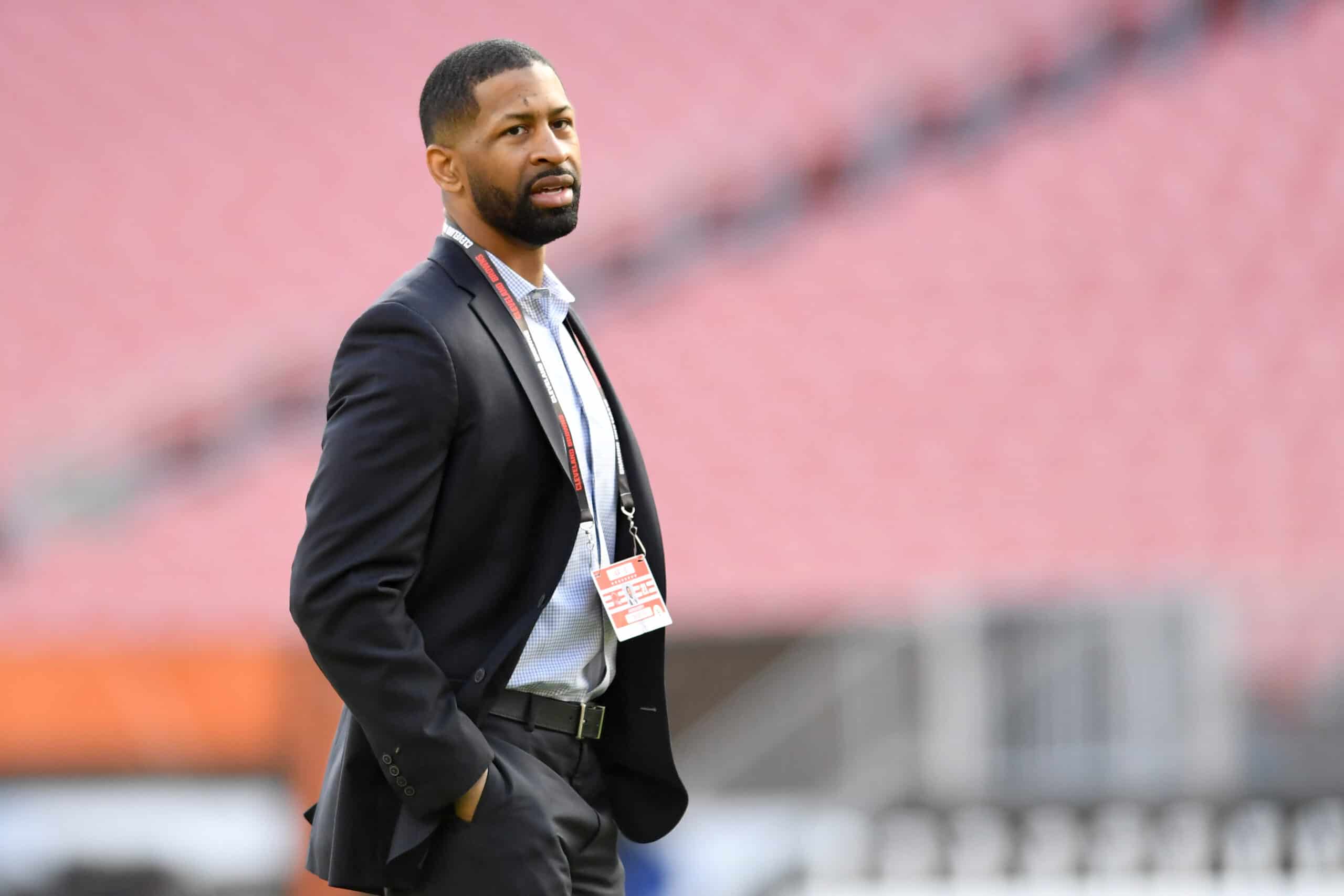 Cleveland Browns general manager Andrew Berry would be a tough opponent in a poker game.
He does not give much away with his facial expressions, and his words are very measured also.
We never really know what he is thinking, and that is by design.
#Browns Twitter trying to dissect Andrew Berry's comments. pic.twitter.com/mKoNYIsl2W

— Artist Formerly Known As Whoopty-Hell (@FanoftheLand13) December 1, 2021
That being said, it was what he did not say on Wednesday regarding Baker Mayfield's future with the Browns that was most telling.
What Berry Said
He was asked more than once by different reporters trying to get a scoop on the Browns' long-term plan at the quarterback position and if Mayfield is the man.
"You really try and take a big picture approach.  Really with any player, it is about body of work over several years and also taking in the context the environment.. We've seen Baker play a lot of good football here.  We've seen Baker play good football this season.  I know he's excited, and we're excited for the opportunity ahead of us.  We expect him to play his best football moving forward over the next five weeks."
Those are a lot of words that tell us very little.
What He Did Not Say
What he did not say was most significant.
Berry did not say that Mayfield's extension is imminent or that it will be worked on in the offseason.
He is clearly focused on these five games in 2021.
No one knows for sure, except maybe Berry himself, if Mayfield's play over the next five games determines his future.
Or if his fate is already sealed one way or the other.
Other Players Already Signed
Berry took care of business by getting other offensive players' extensions negotiated during the season.
Those included Nick Chubb, Wyatt Teller, and Joel Bitonio.
He is not finished either.
According to Mary Kay Cabot, David Njoku is in early extension talks with the Browns.
#Browns really like David Njoku @David_Njoku80 and have engaged in some early extension talks, per @MaryKayCabot

— Believeland Insider (@Believeland24x7) November 28, 2021
Mayfield is under contract through the 2022 season by virtue of his fifth-year option.
Realistically the Browns do not have to do anything right now but what they are doing.
That is to see how he plays in these last five games and revisit the issue in the offseason.