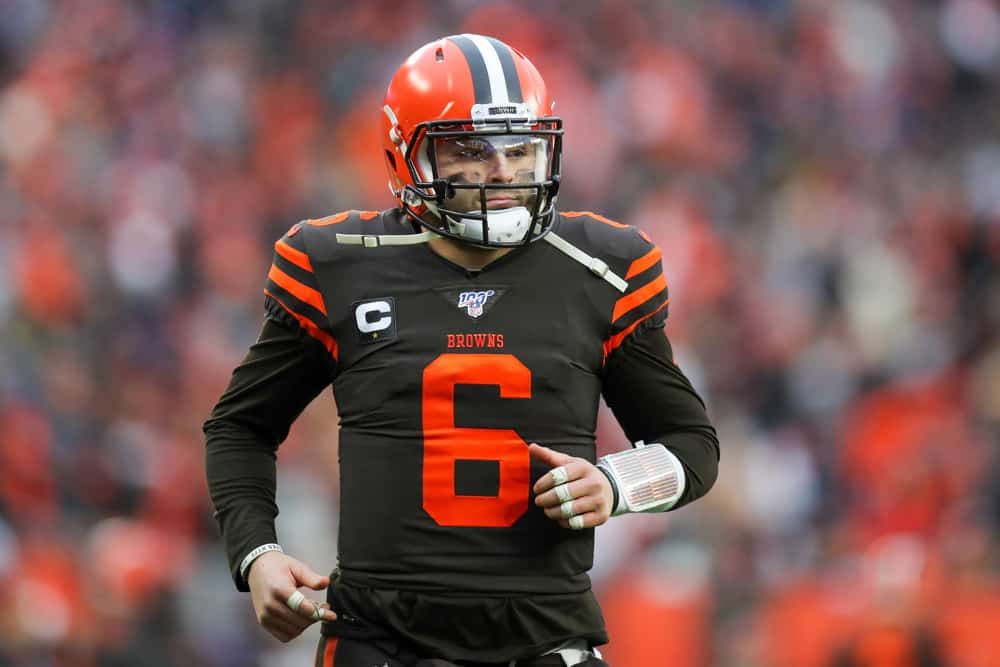 Cleveland Browns general manager Andrew Berry expressed optimism that quarterback Baker Mayfield can be successful in 2020.
During Tuesday's appearance on ESPN Radio's "Golic and Wingo" show, Berry said the franchise's offseason conversations with Mayfield have been "positive."
"I can assure you there's nobody who's more focused and determined to put last year behind him and take a step forward than him,'' Berry said. "We're excited about the environment that we've created around that position and around that room in general, and we really do expect him to have a fantastic year. I know Kevin [Stefanski] and the staff have done a really nice job with the virtual offseason so far, implementing the new system and we think that he'll be able to thrive in it this season."
Berry said the organization has "full confidence" Mayfield will take a step forward in 2020.
"I think every season is a season where you want all of your young players to take a step forward, and every year you want your quarterback to play well," Berry said.
The Browns signed several free agents in the offseason, including right tackle Jack Conklin, tight end Auston Hooper, and backup quarterback Case Keenum.
The team also drafted offensive tackle Jedrick Wills and tight end Harrison Bryant.
Berry served as the Browns' vice president of player personnel when the team selected Mayfield with the first overall pick of the 2018 NFL Draft.
On Tuesday, Berry said some of Mayfield's struggles came from the "environment" he played in.
"I do think, at least my reflections watching last year's film coming in, a lot of it is tied to circumstance and environment because part of our job on the offensive side of the ball is to create an environment where the quarterback can be successful because it's the most important position in our sport," Berry said. "That's something that we certainly set out to do this offseason, and we're excited to see what Baker does moving forward."
The franchise fired head coach Freddie Kitchens and general manager John Dorsey after a 6-10 campaign in 2019, which marked the 17th consecutive year the Browns missed the playoffs.
The team's dysfunction was evident during Kitchens' lone season as head coach.
The Browns' have the longest active playoff drought in the NFL and the second-longest in North American professional sports.
Mayfield is entering the third season of his rookie contract, which runs through at least 2021.
The Browns have a fifth-year option for Mayfield in 2022.