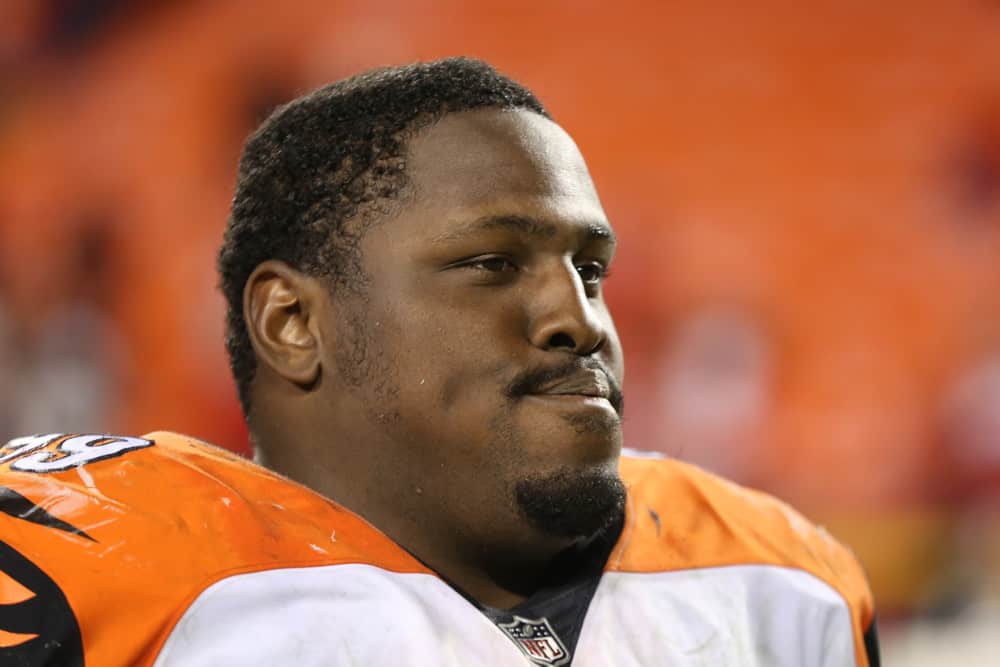 Some fans might've forgotten that Andrew Billings was on the Cleveland Browns roster.
The 26-year-old defensive tackle decided to opt-out of the 2020 campaign due to COVID concerns.
He joined a handful of Browns players in sitting out last season as a precaution.
A year later, Billings is back on the field and doesn't appear to have missed a beat.
Billings Returns
Over the offseason, the Browns added plenty of reinforcements at the defensive tackle spot.
The departures of Larry Ogunjobi and Sheldon Richardson opened up quite a lot of cap space and room on the roster.
That being said, the Browns decided to add Malik Jackson, Tommy Togiai, Damion Square and more talent.
Although, none of those names above are actually the ones looking the most impressive in camp.
Instead, Billings and undrafted tackle Marvin Wilson are impressing the most.
Big, strong Andrew Billings & Marvin Wilson hit the blocking sled – and the ground shakes. pic.twitter.com/PrvZ0M5otH

— Tony Grossi (@TonyGrossi) August 7, 2021
It's early in camp, but it's never a bad idea to get off to a hot start.
The preseason games have yet to be played, but Billings looks like he's ready for game action.
He put together two successful seasons with the Cincinnati Bengals before signing a two-year deal with the Browns.
The former fourth-round pick from 2016 could have an advantage for a starting tackle spot heading into the regular season.
Expectations For Billings
It's unlikely the Browns expected Billings to be a full-time starter when they signed him to a two-year deal.
He is a quality depth player and is certainly capable of starting as he made 37 starts in Cincinnati.
However, that was with a Bengals team that wasn't too competitive, so there wasn't much pressure on Billings to succeed.
In 2019, he recorded 35 tackles and one sack in 16 games (14 starts) with the Bengals.
Those are not great numbers, but the strength and ability of Billings cannot be overlooked.
#Browns DT Andrew Billings indicated he deadlifted 705lbs, Squatted 805lbs, and Benched 500Lbs all while still in high school… insanely strong interior lineman. pic.twitter.com/Frw1azWnZN

— MoreForYouCleveland (@MoreForYou_CLE) August 7, 2021
Although, the expectations are certainly going to be higher on the Browns.
Billings is likely going to play a significant role on defense and needs to play up to standards.
Otherwise, the Browns have a handful of options waiting in the wings if Billings or second-year player Jordan Elliott don't live up to expectations.
Honestly, fans shouldn't expect more than two or three sacks and around 30 tackles from Billings.
That is what he was doing as a starter in Cincinnati and moving to Cleveland probably won't change too much.
He'll be mainly asked to help stop the rushing attack and be a leader for the younger tackles.
The Browns are only paying Billings $3.5 million in 2021 and he's a free agent after the season.
He is on an expiring contract, so there is incentive for Billings to play well especially after sitting out for a season.
Fans shouldn't expect a Pro Bowl performance from Billings, but hopefully he can hold down a starting spot.