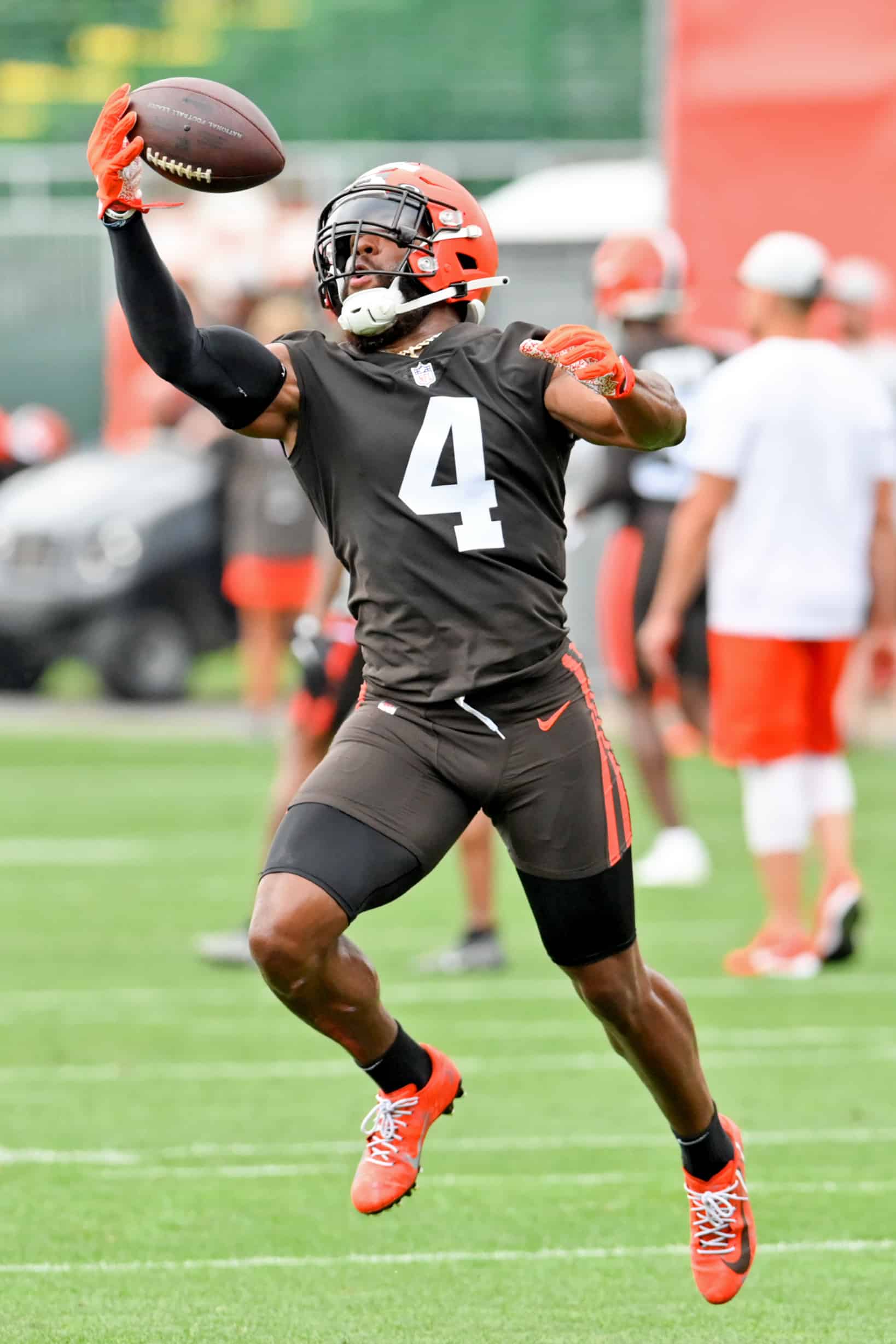 The Cleveland Browns made a handful of moves to improve their team on defense this offseason.
Most notably, the addition of safety John Johnson III who was a major upgrade in the secondary.
The veteran safety was expected to call defensive plays for the Cleveland Browns this season.
He did it all season long in 2020 while with the Los Angeles Rams.
However, the Browns had other plans and decided to hand the play calling to another new face on defense.
New Playcaller In Town
It was assumed that Johnson would call plays on defense since he did it on the Rams.
A defense that was ranked No. 1 while Johnson was calling plays for them.
However, Johnson shared recently that he won't be the one calling plays in Cleveland.
Instead, newly signed middle linebacker Anthony Walker will get the honor of calling the plays on defense.
#Browns safety John Johnson III said middle linebacker Anthony Walker Jr. is the signal caller on defense and will handle the responsibility well. Johnson filled the role last season for the #Rams and their No. 1-ranked defense.

— Nate Ulrich (@ByNateUlrich) July 29, 2021
This isn't too shocking considering it's common for the middle linebacker to call plays on defense.
Walker is known for his leadership and was praised by his teammates and coaches during his time with the Indianapolis Colts.
He signed a one-year deal with the Browns this offseason, so he'll now get a chance to prove his worth.
The 26-year-old has put together an impressive resume during his four years with Indy.
He is well-deserving of a chance to call plays, but didn't in Indy because of Darius Leonard playing alongside him.
He'll be looked upon as the leader on defense for the Browns in 2021.
Counting On Walker
Johnson seemed like the obvious candidate to call plays on defense, but Walker should be given a fair chance.
Cleveland's defensive coordinator Joe Woods mentioned that he believes Walker is a three-down linebacker.
He hasn't been a three-down linebacker during his entire professional career.
Although, Walker had plenty of reliable bodies around him in Indy, so he wasn't asked to be the leader on defense.
Now, he'll be counted on as a focal point alongside a much younger core of linebackers.
Both Jacob Phillips and Sione Takitaki are expected to see significant playing time.
While Malcolm Smith, Jeremiah Owusu-Koramoah, Mack Wilson and others will battle for snaps in Cleveland.
Regardless of whoever wins the other linebacker spots, Cleveland should be safe with Walker calling plays.
He's an intelligent, knowledgeable linebacker that is certainly underpaid and underrated at the middle linebacker position.
Colts free-agent LB Anthony Walker is visiting the Browns today-Adam Schefter

Here's some tape from 2020: pic.twitter.com/gaQp5XaPy8

— Tattoo Baker (@QB1TATT00) March 18, 2021
The Browns wouldn't have named Walker the play-caller if he wasn't ready to take on the task.
He's played alongside Pro Bowl players such as Darius Leonard, so he knows what needs to be done.
Walker should be able to hold his own and help teach these younger players in Cleveland.
The green dot sticker on the helmet comes with a lot of responsibility.
That player is basically the quarterback of the defense, but Walker appears ready for the challenge.