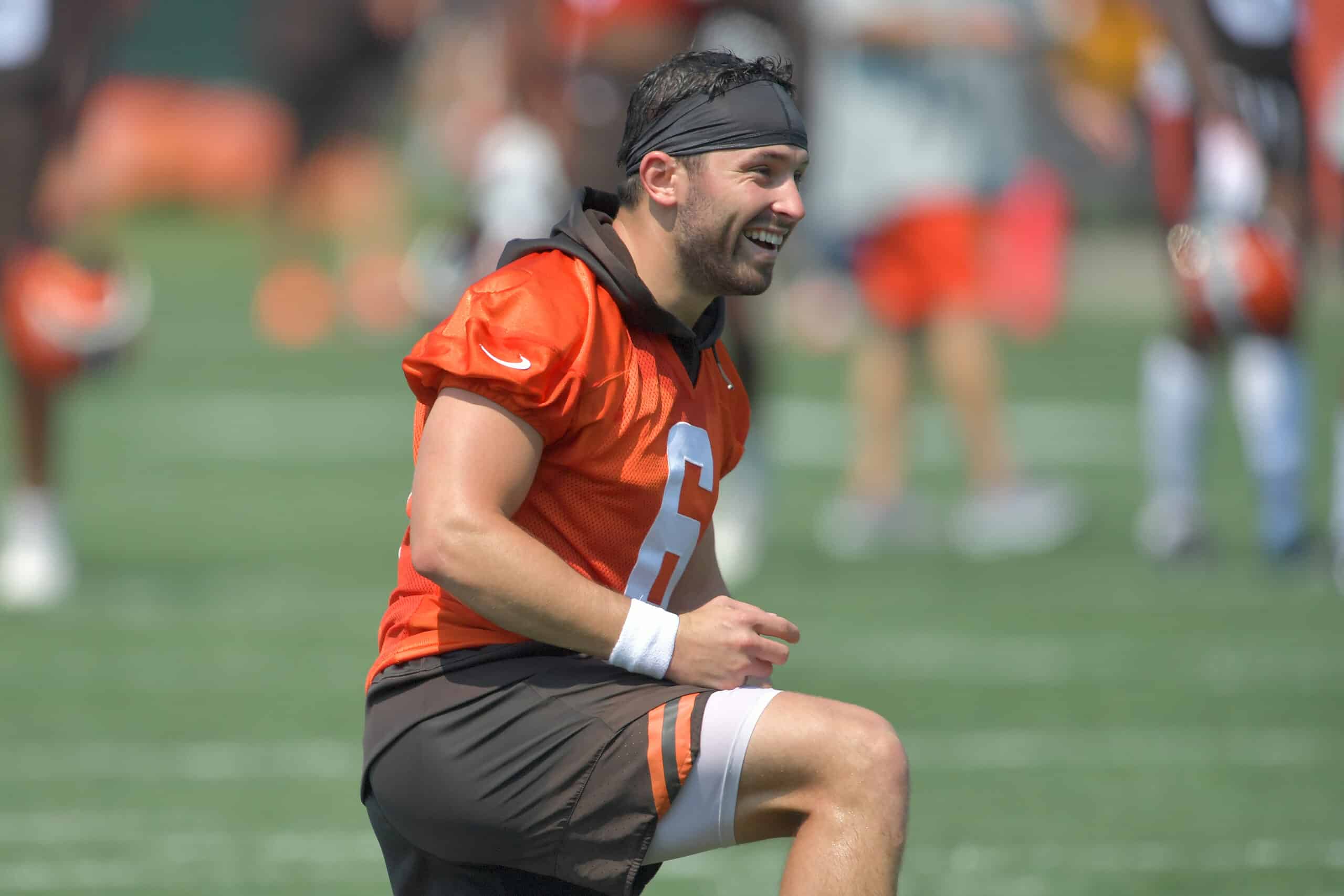 Remember the Cleveland Browns of 2018?
A lot from that season may not be worth revisiting, but one tradition has returned in 2021.
That is the quarterback RV.
The RV idea was born in 2018, Mayfield's rookie season, and backup quarterback Drew Stanton was the architect.
Stanton told Baker Mayfield that an RV was needed for Tyrod Taylor, Mayfield, and himself to relax and recharge in.
What happens in the RV stays in the RV…but catch a sneak peak inside on All the Way Up this Sunday at 3pm ET on FOX 🤙🏽 pic.twitter.com/qhl4CCGRXu

— Baker Mayfield (@bakermayfield) August 2, 2018
Mayfield rented the RV, and we saw it up close during the 2018 season of Hard Knocks when Mayfield gave country singer Brad Paisley a peek inside.
Taylor did not understand all of the hoopla.
At the time he said:
"It's just something for us to be able to get away. Not anything special or anything. Y'all are making it way bigger of a deal than it should be."
It's Back
The QB RV is back at Browns training camp. Stefanski on whether he's been inside yet: "Nope, didn't get an invite to that, either…" pic.twitter.com/VQBSWN8OlI

— Jake Trotter (@Jake_Trotter) August 7, 2021
Fast forward to 2021, and the RV was spotted in the parking lot last week.
The RV was not a fixture at the 2020 training camp because of the COVID-19 pandemic.
Of course, it is not the same RV; the rental RVs get sold at the end of each season.
Mayfield still muses about having to pay for the RV in his rookie season.
The RV and who paid for it both changed in 2019.
The RV is back! But this time, Baker Mayfield didn't have to foot the bill for the mobile QB hangout, made famous by HBO's Hard Knocks last year, "I had to pay a lot last year and the (RV company) got free marketing. Not this… https://t.co/1hUbwEsl8f pic.twitter.com/U1XTBQOsAR

— Jake Trotter (@Jake_Trotter) July 26, 2019
Who Is Invited Inside?
It appears entry inside the coveted RV is by invite only.
In 2019, Mayfield elaborated on who is allowed inside.
"Very few people are allowed in here. Invite-only. QBs for the most part, some coaches, not every one of them. Then some special players."
So far, Coach Stefanski has not been invited inside.
The RV has become a part of the Browns training camp folklore.
It is great to see it back onsite at Berea, and we hope to get a peek inside the 2021 model before training camp ends.