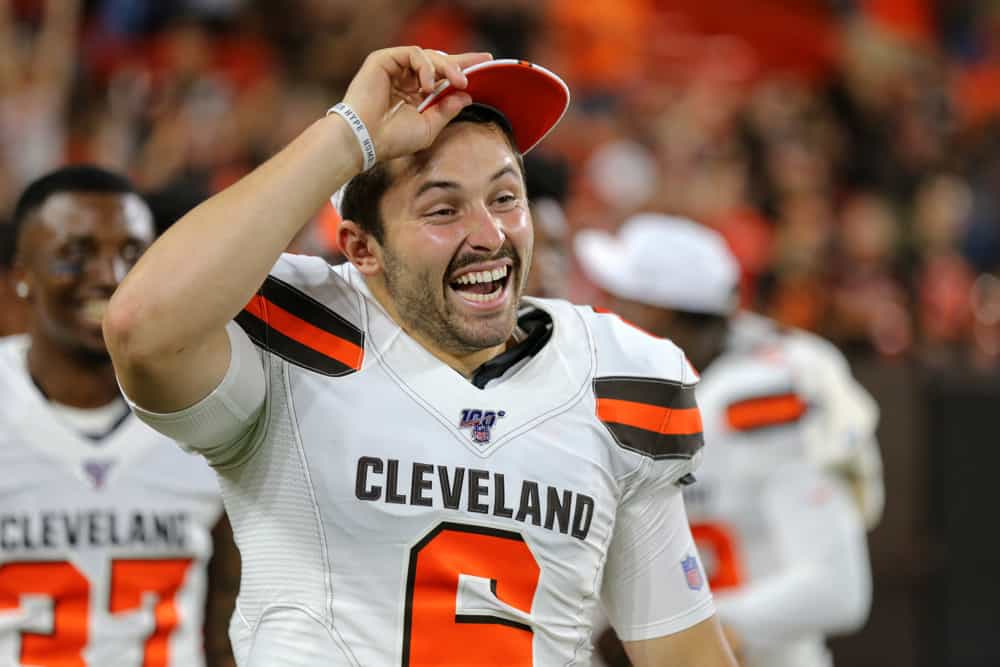 The Cleveland Browns faced adversity all week and responded in a big way in their 48-37 win over the Steelers on Sunday night.
They were without Pro Bowl guard Joel Bitonio and head coach Kevin Stefanski in the game after they tested positive for COVID-19.
But, that didn't stop other players from answering the call as the Browns looked like an inspired football team in the win.
Mayfield's hilarious admission
One of the players who stepped in for Joel Bitonio's absence was Michael Dunn, who the Browns elevated from the practice squad just a few weeks ago.
However, late in the game Dunn got hurt and was forced to leave the game.
"We had Michael Dunn step in at left guard for Joel Bitonio," Mayfield said. "And then, Michael got hurt and a guy named Blake [Hance], that I introduced myself to literally in the locker room before the game, stepped up in the fourth quarter."
All-time GREAT postgame sound bite. Instant classic. pic.twitter.com/ODT81CuPyE

— Jason Hartelius (@jasonhartelius) January 11, 2021
Mayfield is referring to Blake Hance, a 25 year old who made his NFL debut in the win Sunday night and was an undrafted rookie.
The Browns signed Hance last week, amongst all the Browns players absent from testing positive for COVID-19.
The next man up mentality is the mantra the team has followed all season long.
The Browns will look to continue their playoff run against the No. 1 seed Kansas City Chiefs this week.
The Browns should be getting cornerback Denzel Ward and head coach Kevin Stefanski back, as long as they clear COVID-19 protocols.