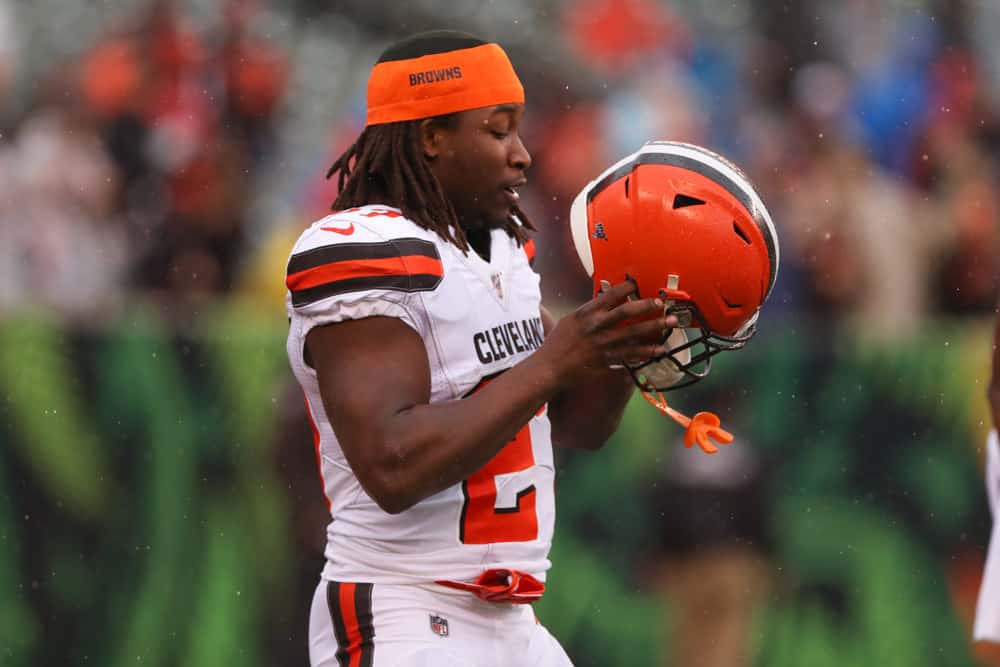 Cleveland Browns running back Kareem Hunt put the offense on his back last week and successfully carried it on key plays that impacted the game.
It is widely known and documented that he carries the ball and runs with reckless abandon.
Every time Kareem Hunt runs, he acts like it's the last time he's ever going to be able to run again.

— I'm Mr. Brightside (@_blue42) September 26, 2021
After his show stopping performance against the Bears in Week 3, Coach Stefanski talked about his running style.
"Kareem runs very hard. When it is there, he runs hard and makes great yards. When it is not there, he is still running hard and he is spinning out of it. I have seen it live and in living color with a great seat the last couple of years to see this kid fight for every yard out there. He has a great mentality and is a team guy all of the way. We are certainly were leaning on him there in moments."
With all of this focus on Hunt, quarterback Baker Mayfield developed a new nickname for him.
#Browns Baker Mayfield said Kareem Hunt runs like Tasmanian Devil. Says has great balance.

— Scott Petrak ct (@ScottPetrak) September 29, 2021
Why Tasmanian Devil?
Mayfield explained his logic.
"Runs like the Tasmanian Devil.  It's like his upper body is leaning one way, his lower body … his balance is outstanding. It's something that very few people are blessed with."
Nick Chubb agreed with Mayfield's nickname.
"Kareem, he runs like a wild man, like he doesn't care about his body at all. He just runs it up, sticks it up, in there, takes hits, bounces off of hits. He's just a special player."
The Browns Are Lucky To Have Hunt And Chubb
This fact is not lost on Mayfield who summed it up appropriately.
"We're lucky and blessed to have those two guys in our backfield."
Truer words have never been spoken.
Watch the Browns take on the Vikings in Week 4 on Sunday, September 26 at 1:00 PM EDT.