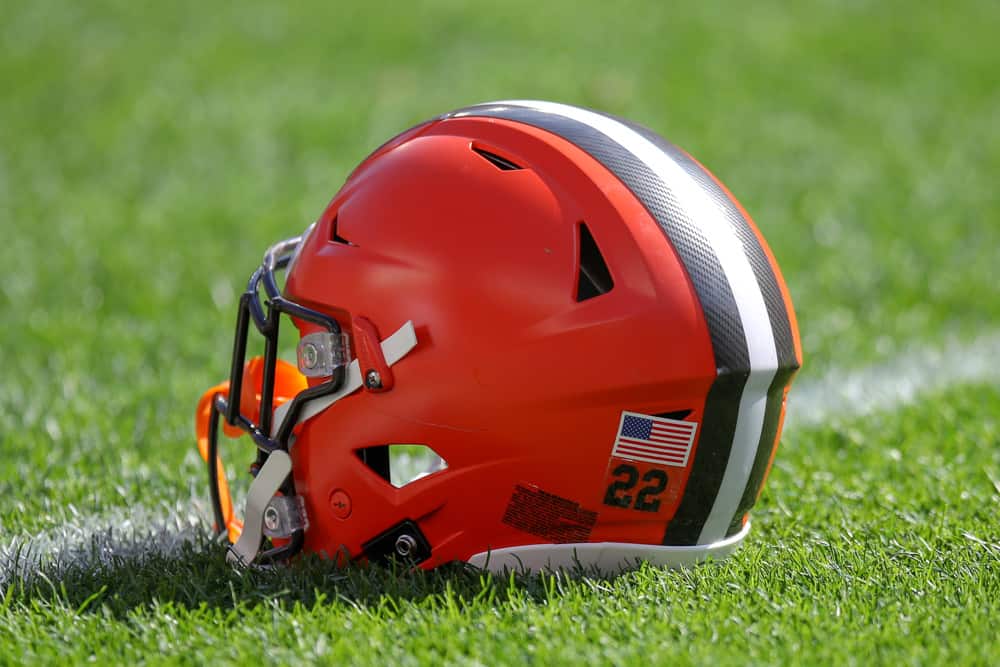 The Cleveland Browns defense put on a clinic last Sunday against the Bears.
Nine sacks, including 4.5 from Myles Garrett, and only 47 yards of total offense from Chicago.
All the good vibes after the game were dampened somewhat when it was announced on Wednesday that rookie Greg Newsome is inactive for Sunday's game.
Newsome's injury means an opportunity for starter's minutes for Greedy Williams.
Williams has struggled with injuries and the game in Minnesota will show whether he is fully ready to compete.
In addition to sliding Williams into the starter's role, the Browns have added secondary depth in the past few days.
On Tuesday, the team signed cornerback Herb Miller from Tampa Bay.
Thursday saw yet another addition to the defensive backfield.
Cleveland has announced that they have signed corner Bryan Mills.
We have signed DB Bryan Mills to the practice squad.

— Cleveland Browns (@Browns) September 30, 2021
Mills comes from the Seattle Seahawks where he was signed as an undrafted free agent.
He also saw time with the Saints during training camp, but was cut in August.
Who is Bryan Mills?
Mills is from Palmdale, California.
He played for two junior colleges including Antelope Valley College and College of the Canyons, both located in California.
Mills then transferred to North Carolina Central University in Durham, North Carolina in 2019.
During his season with the Eagles, Mills started ten games and led the Mid-Eastern Athletic Conference with five picks including three against Morgan State (which tied a program record).
"Bryan Mills is the top HBCU prospect in the NFL Draft." – NFL @DraftDiamonds

Full Report: https://t.co/ydXor88xaB#EaglePride #EagleEra @NCCU_Football @bryanxmills pic.twitter.com/3Av6OUE2mb

— NCCU Athletics (@NCCUAthletics) March 30, 2021
He also had 22 tackles, a half sack and eight passes broken up during the year.
Mills' play led to a First-team all-conference nod and MEAC All-American accolade.
NCCU did not play in 2020 due to Covid concerns but Mills accepted an invite to the Senior Bowl.
Strengths and Weaknesses
After the Senior Bowl and other pre-draft evaluations, NFL talent scouts noted several strengths and weaknesses in Mills' game.
FCS players with NFL Combine invites:
UNI OT Spencer Brown
N Dakota St QB Trey Lance
S Dakota St. WR Cade Johnson
NC Central CB Bryan Mills
Grambling OG David Moore Jr.
N Dakota St. OT Dillon Radunz
C Arkansas CB Robert Rochell
UNI DE Elerson Smith
Illinois St S Christian Uphoff pic.twitter.com/IzOQQRNfCQ

— FCS Football (@FCS_STATS) February 9, 2021
According to scouts, Mills' strengths include: Good length and physicality, strong two-hand punch at the line, positive stride length, challenges receivers at the catch point, engages well with blockers and is not afraid to stick his nose into traffic.
Mills' weaknesses include: A low level of competition in the MEAC, fundamentals need work, needs work in press release, struggles to cover receivers who stretch the field, trouble with route recognition, needs to find the ball quicker in run support.
Mills was projected by league scouts to be a fourth or fifth-round draft pick.
Instead, he went undrafted.
Furthermore, Mills was projected to be a career back-up and special teamer.
As of now, Mills' presence is merely an extra body for the Browns until Newsome can return.