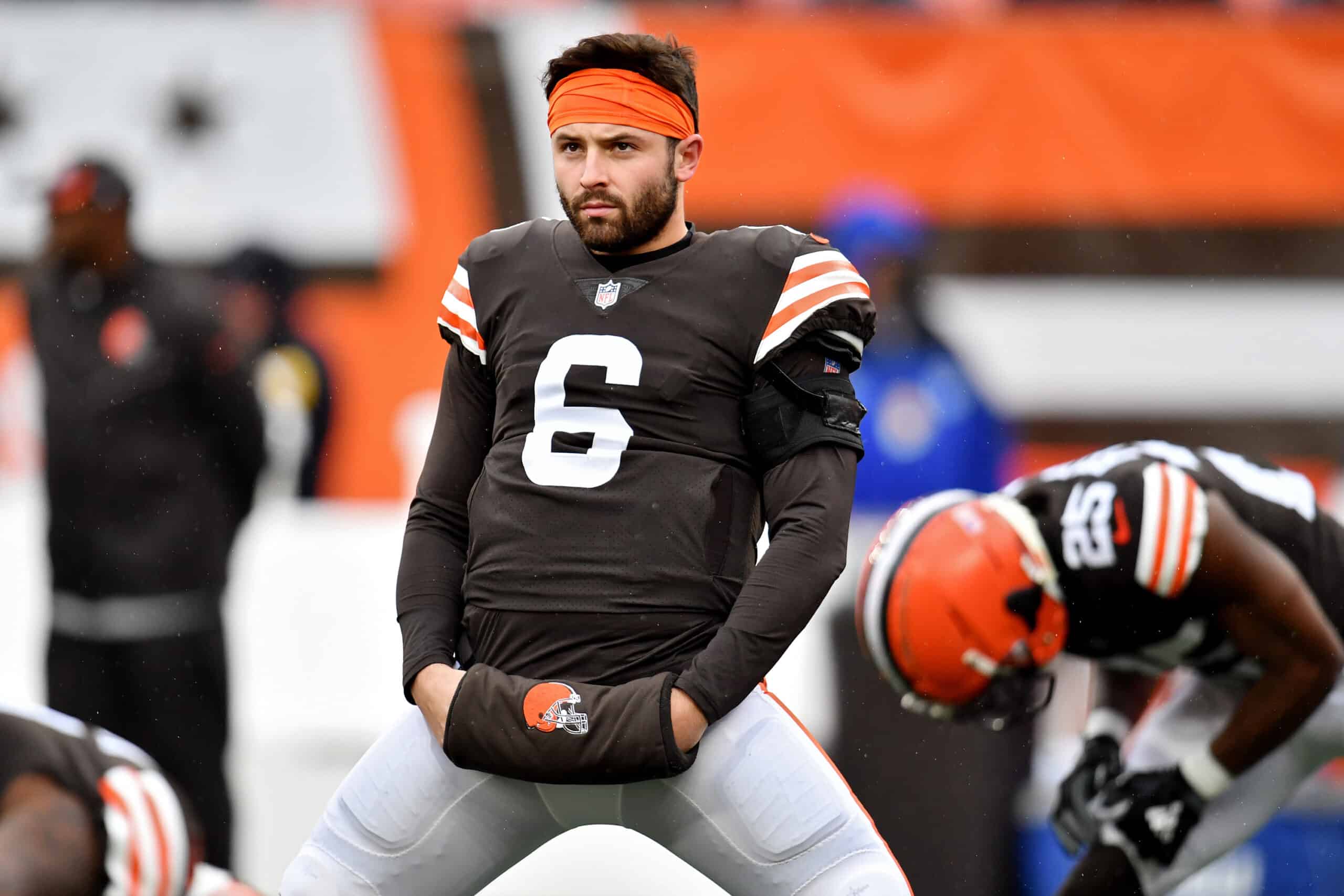 When Kevin Stefanski held his first press conference, it was obvious he did his homework on the Cleveland Browns.
And he wasn't the only one, as Stefanski told us Alex Van Pelt already had a list of things to work on with Baker Mayfield.
Only Mayfield was in no rush to start working with the new offensive coordinator/quarterback coach.
"I already know what exactly I need to work on and improve going forward," Mayfield told the Akron Beacon Journal. "I do not need somebody to teach me how to do a three-step drop. I can look at film and be critical of myself."
That didn't stop Van Pelt from working on Mayfield's footwork even before he got his hands on him, thanks to Zoom.
And during Mayfield's excellent run in the second half of the 2020 season, it looked like the work paid off.
#Browns Baker Mayfield said on a Zoom call that the change in his footwork (leading with left foot) that Alex Van Pelt has requested is going well, starting to become second nature.

— Mary Kay Cabot (@MaryKayCabot) May 27, 2020
But Mayfield fell back into old habits in 2021, often adding a step to his dropbacks.
Heading into the uncertainty of 2022, Mayfield let it be known he will not return to Berea at any point.
And maybe that is why he changed his mind about quarterback gurus, according to PFN's Tony Pauline.
On the latest episode of Draft Insiders, @TonyPauline revealed that Baker Mayfield is currently working with Patrick Mahomes' QB coach (Jeff Christensen) to improve his mechanics and throwing motion.

More from Tony and Trey @wingoz here: https://t.co/VulwVJvT07 pic.twitter.com/MRKJhjumrc

— Pro Football Network (@PFN365) March 26, 2022
Is It Really A Change of Heart?
Mayfield is coming off surgery to repair a seriously-torn (non-throwing) shoulder labrum.
It is unclear how much throwing he is doing at this point, although he expects to be 100% before training camp.
Pauline shared a report the soon-to-be-former Brown is working on mechanics and motion with Jeff Christensen.
Christensen most notably works with the Chiefs' Patrick Mahomes on a regular basis.
Baker Mayfield as dropback passer
(excludes play action):

2021: 36.7 QBR (26th in NFL)
2020: 51.8 QBR (20th)
2019: 44.9 QBR (23rd)
2018: 49.9 QBR (20th)

It's just never going to work.

— Paul Hembekides (@PaulHembo) December 14, 2021
Maintaining proper motion and mechanics during rehab is important for the surrounding muscles and tendons.
And the passing expert could be monitoring or correcting some flaws in Mayfield's delivery.
But at the same time, Mayfield could be addressing flaws in his repertoire that hurt him over the years.
Christensen can certainly help Mayfield find the touch to improve his short game for one.
What It Means To The Browns 
There is no interest on either party's part to see Mayfield play for the Browns in 2022.
Even if Andrew Berry can't find a suitor, Cleveland is as likely to carry Mayfield on the roster as to cut him.
Mayfield's guaranteed fifth-year option price is the main hangup in any deals.
Even teams looking for a starting quarterback are not interested in adding $18 million for Mayfield.
#Browns GM Andrew Berry on QB Baker Mayfield's shoulder rehab: "You guys know how hard he works. … He's right on track. … We feel good about his progress."

— Jake Trotter (@Jake_Trotter) March 1, 2022
And those looking for a quality backup are less willing.
But word that Mayfield is working on his passing motion and mechanics won't hurt negotiations.
At the very least, it could signal a concession to his self-perception and more openness to coaching efforts.
And the fact Mayfield is throwing and working just 2 months post-op signals a quick recovery is in store.