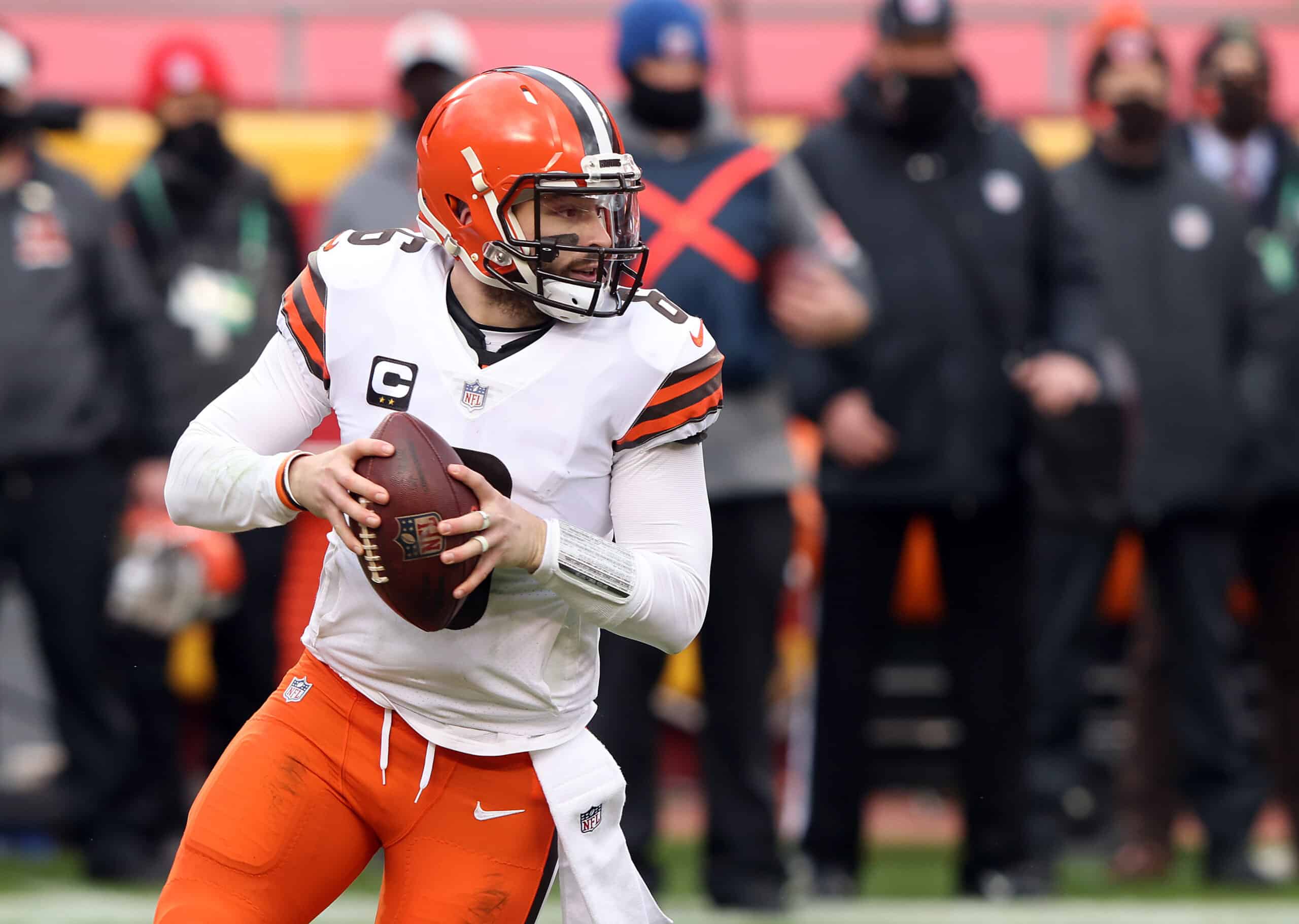 The Cleveland Browns escaped a disastrous situation when starting quarterback Baker Mayfield returned to the Week 2 Texans game after injuring his left shoulder.
MRI results showed no structural damage so a collective sigh of relief occurred in Cleveland.
Mayfield's shoulder, of course, was one of the major topics of conversation when he spoke to the media earlier this week.
His Shoulder
Mayfield described it as "still attached" and mentioned that his physiotherapist Dave Matthews (not to be confused with the band) was coming to town to work on him.
If he is in pain, Mayfield is putting on his game face during the week.
#Browns Baker Mayfield didn't seem fazed by any shoulder soreness today. pic.twitter.com/Y2PDSgEP3P

— Camryn Justice (@camijustice) September 22, 2021
He certainly does not want to give the Chicago Bears any indication if he is feeling any discomfort.
Baker Mayfield is definitely not 100%.

The Browns are without Jarvis Landry as well, and OBJ might be seeing his first action since last year.

Coming off a stellar game last week against Cincinnati, do you think the #Bears defense is in for another big Sunday performance?

— Bears Nation (1-1) (@BearsNationCHI) September 23, 2021
Turnovers
Specifically, he was asked about the pass intended for Schwartz on the same play he injured his shoulder.
He talked about what could have been a "bang bang play".
Mayfield sounded a lot like his coach when he talked about doing the little things right to prevent turnovers.
Mayfield Without Jarvis
With OBJ's status uncertain (or at least not official at this point), Mayfield was asked how to execute without Jarvis Landry who is on IR.
Mayfield mentioned that he has worked with Anthony Schwartz, Rashard Higgins, and Donovan Peoples-Jones a lot so he just needs to go through his progressions and do his job.
About OBJ
Speaking of OBJ, he talked to the media on Thursday for the first time in six months.
Is it a coincidence?
We do not yet have official confirmation he is returning to the field this Sunday, but speaking to the media could be a big hint that he is.
OBJ, on what it will feel like once he does return. "I'm looking forward to it… been a long time in that cave… it's gonna be special." #Browns pic.twitter.com/Dbmh9ghk6s

— Jake Trotter (@Jake_Trotter) September 23, 2021
We know that he was a full participant in practice on Wednesday for the first time this season.
All of this plus Justin Fields' return to Ohio as a Chicago Bear will make Sunday's Browns vs. Bears game must see television.