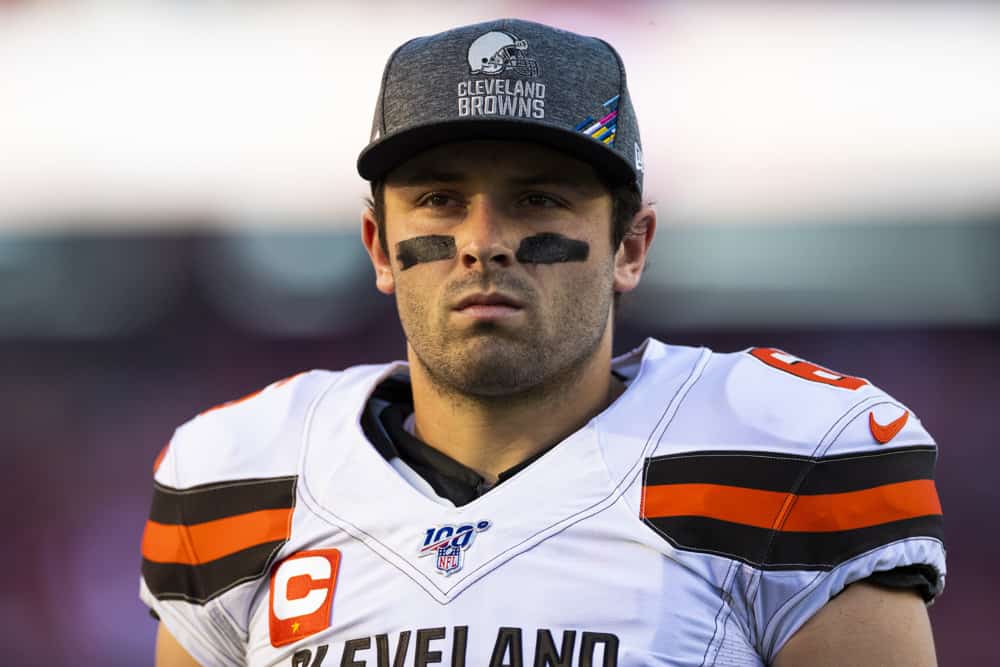 The death of George Floyd sent a ripple effect across not only the United States, but the entire world.
Shortly after, Browns quarterback Baker Mayfield was asked about his opinion on kneeling in the comments section of an Instagram post.
Browns' QB Baker Mayfield responding to a fan on IG: pic.twitter.com/JCgvE4EmlW

— Adam Schefter (@AdamSchefter) June 13, 2020
Mayfield said he would, "Absolutely be kneeling for the national anthem."
However, fast forward a few months and it appears that Mayfield has now had a change of heart.
Mayfield has stated that he will indeed be standing for the national anthem in his latest post on Twitter.
— Baker Mayfield (@bakermayfield) September 12, 2020
"After reading many letters and messages… I have been showed that a gesture such as kneeling will only create more division or discussion about the gesture, rather than be a solution towards our country's problem at hand," Mayfield wrote Saturday.

"I think being in my position, which is a blessing, being out on a platform to where I can speak on issues that are just wrong. Right is right, and wrong is wrong," Mayfield said then. "There's a human rights issue that has been going on for a long time, and I believe in that. It's nothing against military or anybody who served. Anybody that knows my history knows that I completely support military and the people that serve our country for the right reasons and do it for justice. The people that do not know that, that's OK — just take your time and take a second to get to know me. It's a human rights issue. There is right and there is wrong."
Browns head coach Kevin Stefanski also said he has talked to Mayfield about his stance.
"We have talked internally," Stefanski said. "Feel really good about it, but we will keep those discussions internal."